Spotlight On: Janice Joseph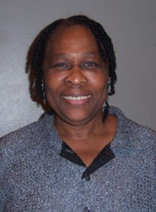 Galloway, N.J. – Janice Joseph, distinguished professor of Criminal Justice and coordinator of the victimology and victim services minor at Stockton University, served as a member of the Working Group for Domestic/ Family Violence During the COVID-19 Era which organized a three-day International Virtual Summit, Nov. 18-20.
International researchers, scholars, policy makers, civil society advocates, community/cultural leaders and journalists presented during the Summit, which was sponsored by the United Nations Headquarters (UN) NGO Alliance on Crime Prevention and Criminal Justice. Because Joseph was a member of the working group, Stockton was named a co-sponsor, giving the University international exposure.
The event began with opening remarks from His Holiness Pope Francis and from the United Nations Secretary-General António Guterres. It was conducted in five of the six official languages of the UN: English, Arabic, French, Russian and Spanish. English was the official language of the Summit with simultaneous translation into Arabic, French, Russian and Spanish. Victims highlighted included women, elderly, persons with disabilities, immigrants, children and youth, refugees and migrants.
Joseph incorporated this event into her student assignments for her courses which resulted in over 35 students registering, without cost, for the Summit. Joseph has also requested certificates for all of the Stockton students who participated in the Summit.
"One of the major highlights of the Summit was the 'Voices' of the taped personal experiences of individuals, from various countries in the world, who have experienced domestic/family violence during the era of COVID-19," Joseph said. "These personal experiences were powerful, touching and heartbreaking."
Some of the sentiments from the students who attended the Summit included the following: "Thank you Professor Joseph; this was an outstanding experience for me. I learned a lot."
"It was very interesting seeing how COVID-19 has affected people around the world."
"I loved hearing about the immigrants and refugees around the world from different countries."
"My favorite part was learning about how COVID-19 affected the different people around the world from different countries."
"I thought this virtual conference was a great idea and I think the people who joined learned a lot about how people are doing and how to help people with disabilities during this time."
"I was touched by one of the 'voices' from Senegal."
"I am glad I attended this panel because I honestly did not realize how bad the LGBTQ community suffers."
"The beautiful voices repeatedly sang, 'we are girls, not brides,' shedding light on the issue of child marriages."
"I was honored to be a member of this outstanding working group and Iwas happy that I could share this event with my students," Joseph concluded.
Reported by Mandee McCullough