Spotlight On: Diane S. Falk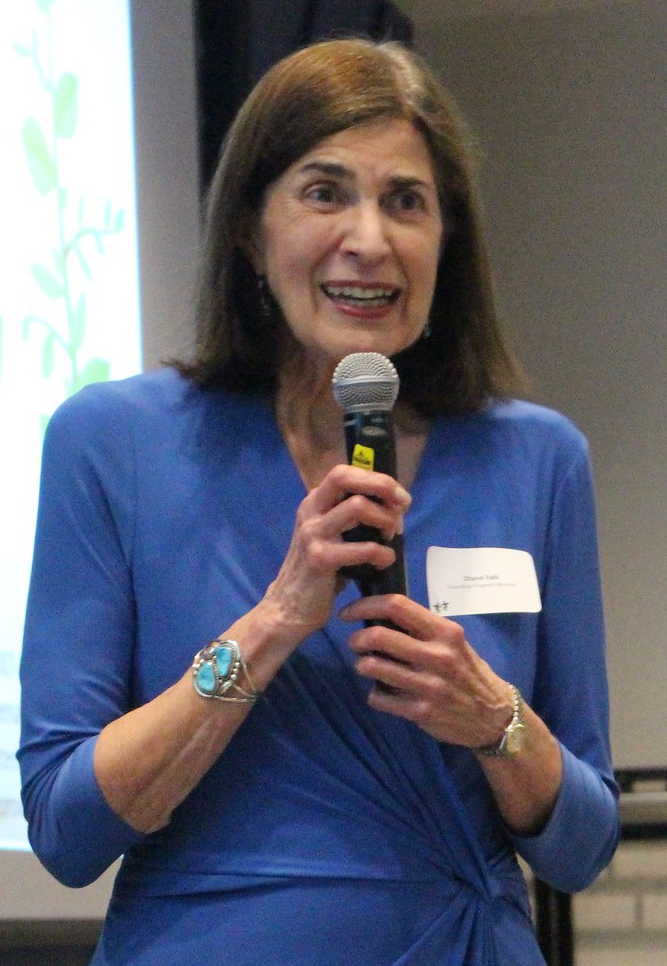 Galloway, N.J. – Diane S. Falk, Ph.D., LCSW, ended her 24-year teaching career at Stockton on a high note in July 2020, being conferred as Professor Emerita of Social Work. The accolade reflects the distinguished contributions Falk has made academically during her time at Stockton.
With that being said, it is no surprise that Falk was recently selected as the recipient of the Lifetime Achievement Award from the National Association of Social Workers - New Jersey Chapter. This prestigious award recognizes an individual and member who has made sustained contributions to the profession over their career as a social worker. The award is also an acknowledgment of substantial contributions over their professional lifetime.
John Searight, academic coordinator for the BCWEP Program & Professor Emeritus of Social Work, wrote in a letter to the Award Selection Committee supporting her nomination that, "as a professional social work practitioner and educator Diane has consistently gone far beyond 'talking the talk' by 'walking the walk' with hard work, countless hours of volunteer activity, seeking funding, writing well-executed grant proposals for funding projects to improve communities and their most vulnerable members (especially children and families), and giving of herself in bringing her visions of community well-being to fruition."
"In every domain, Dr. Falk is a champion of humankind and it shows in everything she does."
Searight commented on Falk's international impact as well, commenting on her volunteer work in a program, Real Partners Uganda (RPU), that supports and provides social work services for the Mustard Seed Academy, a school for children in need in Lukaya, Uganda.
Dawn Konrady, director of the Child Welfare Education Institute, echoed these sentiments, stating, "Diane is the quintessential social worker who has dedicated her life to serving others and speaking up for those whose voices are not heard or are overlooked."
Additionally, Falk has authored an astounding 70 publications. She has consistently advocated for children through her own work and when guiding Stockton students during Social Work Practice courses. She has led international study tours and taught courses on human rights and mental health.
"In every domain, Dr. Falk is a champion of humankind and it shows in everything she does," Konrady beamed.
"I am very grateful that I have been given the opportunity to have a career dedicated to protecting human rights, pursuing social justice, and educating others to do the same. Being nominated and selected by your professional social work colleagues to be honored for a lifetime of achievement means that your colleagues recognize your dedication and acknowledge that you have achieved some success in reaching these goals," Falk said. "I am humbled and deeply honored by their recognition. When I learned about my selection, my first thought was, 'Well, now I can stop and rest on my laurels.' But then I remembered that in this troubled world there are still human rights violations and injustice, so that first thought disappeared right away. I feel very fortunate to be able to continue my life's work."
Reported by Mandee McCullough