Picture Stockton...Celebrating the Class of 2020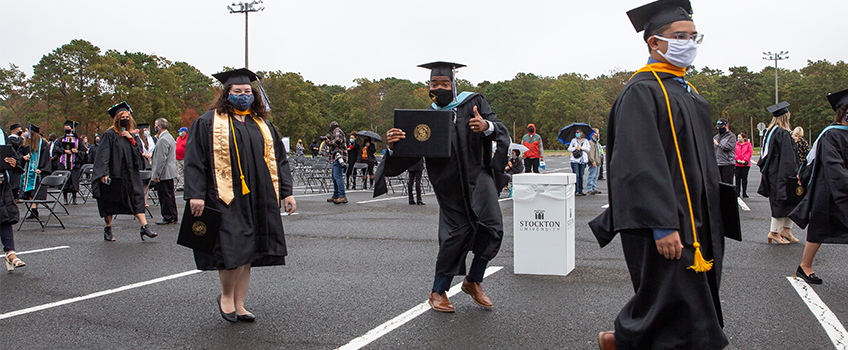 Galloway, N.J. - After months of planning and waiting for the right time to safely celebrate the Class of 2020, Stockton University hosted eight outdoor commencement ceremonies to give the Ospreys a proper send-off.
Although outdoor ceremonies have been held in the past, never before has a spring commencement been held against a backdrop of colorful fall foliage. Seats were spaced for physical distancing, and ceremonies alternated between two locations to allow for cleaning.
Graduates masked up to walk across the stage and receive their diplomas. Messages of gratitude, perseverance and inspiration decorated both caps and masks this year.
The Oct. 23 ceremonies were a follow-up to the virtual eCommencement held in May.
Photo story by Susan Allen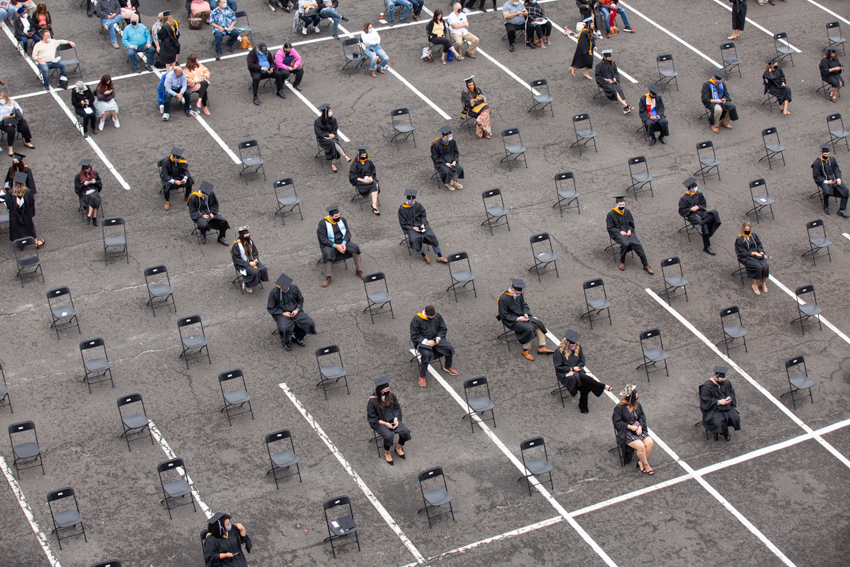 Graduates were spaced 6 feet apart with individual and couples seating for their guests.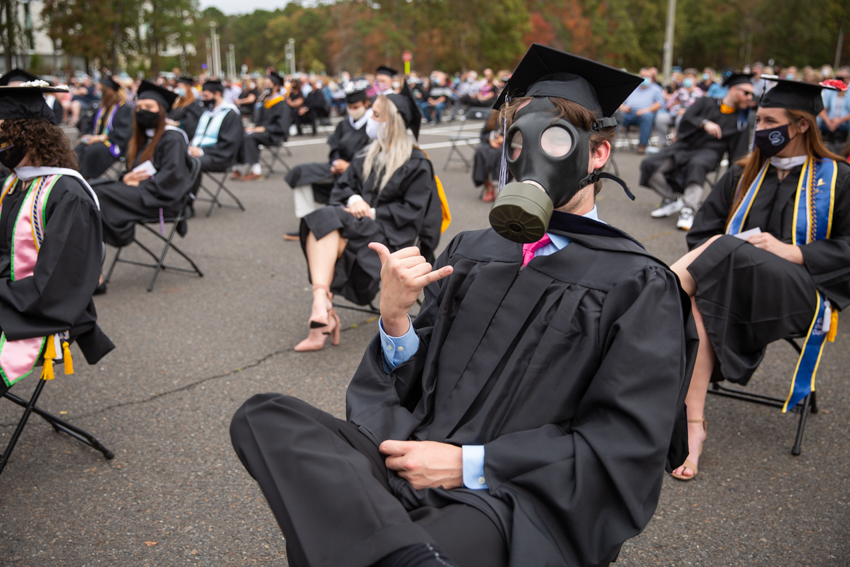 Masks were a safety requirement. Some Ospreys got creative and made them a fashion statement too.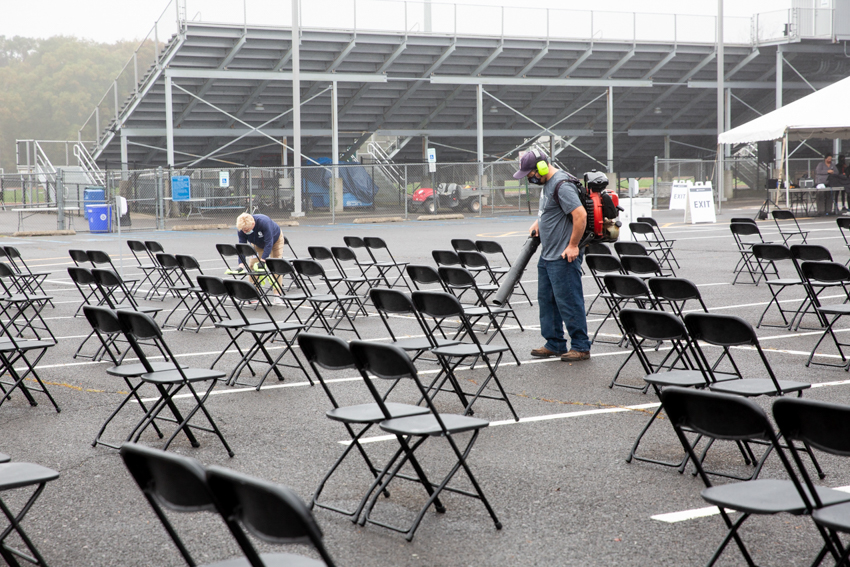 Staff arrived in the wee hours of the morning for day-of preparations that included drying seats on the misty morning.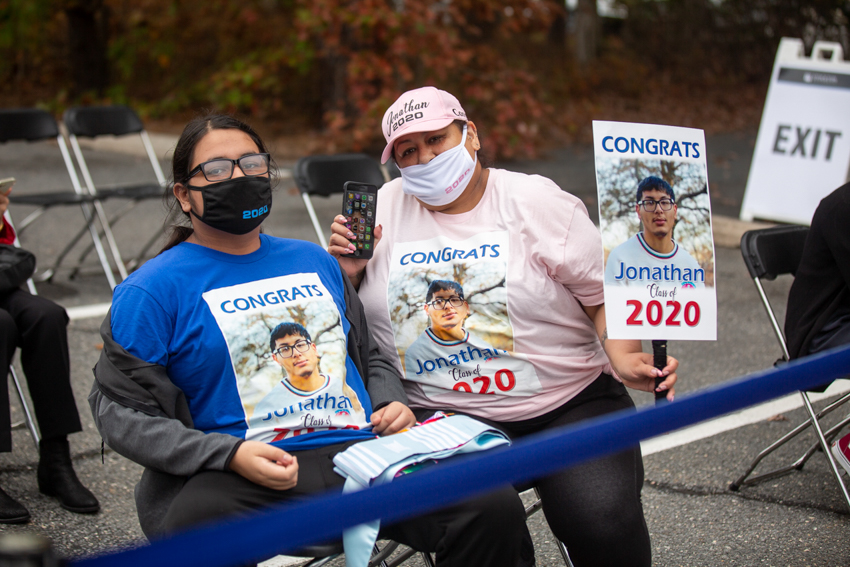 Guests brought signs and wore shirts to celebrate their graduates.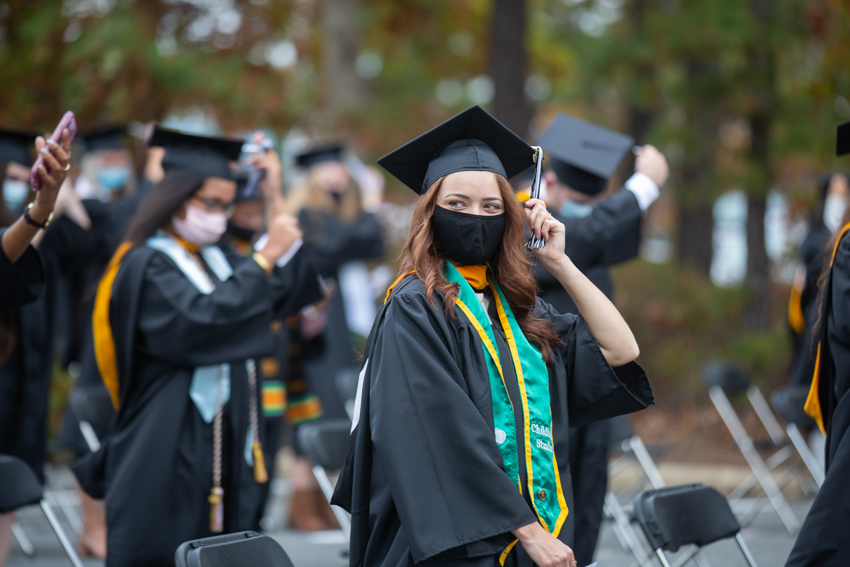 Ospreys turned their tassels.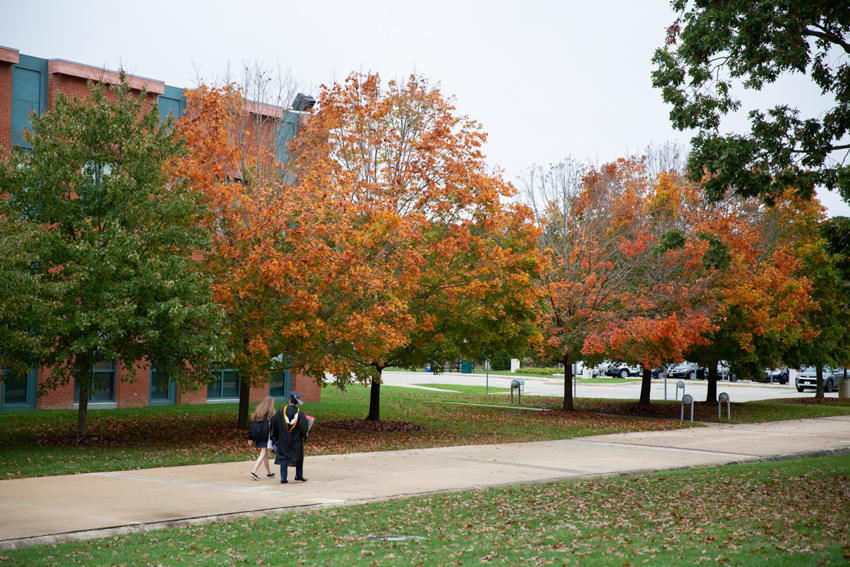 Fall foliage provided a beautiful backdrop for the graduates.
Caps and masks were decorated.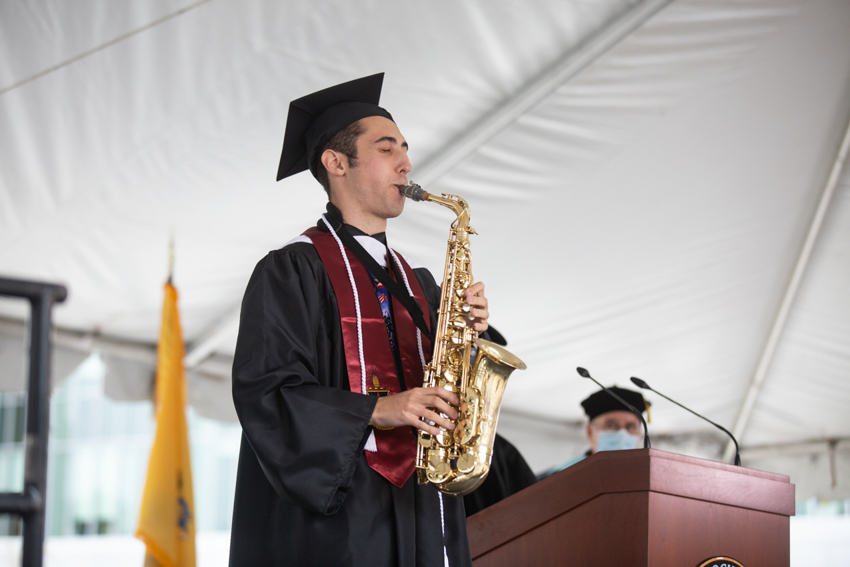 Robert Fell '20 performed the National Anthem on the saxophone for his fellow Arts and Humanities graduates.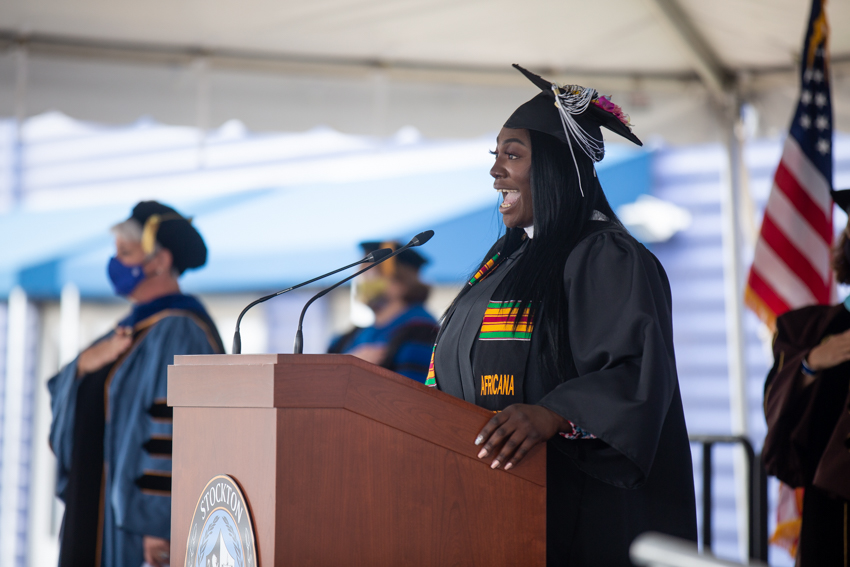 Danea Hayes '20 sang the National Anthem for the graduates in her ceremony.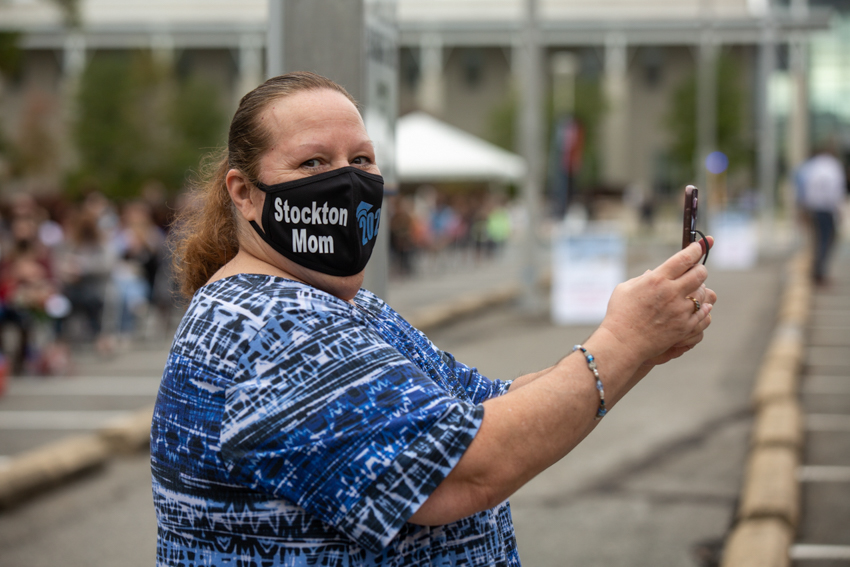 A proud Stockton mom captures a few images before the ceremony starts.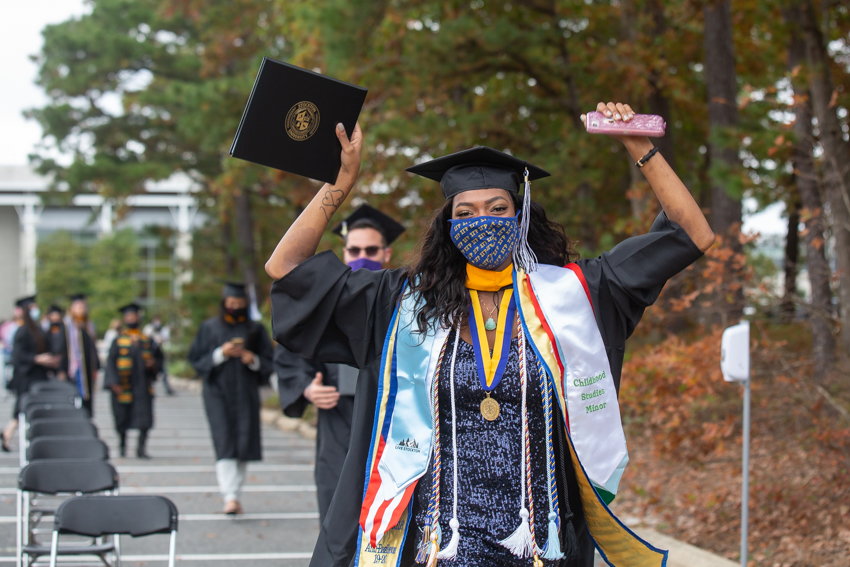 With diploma in hand, a graduate shows the joy for achieving her degree.

View the full image gallery on Flickr.