'Ospreys Give' 2020 Raises $94,000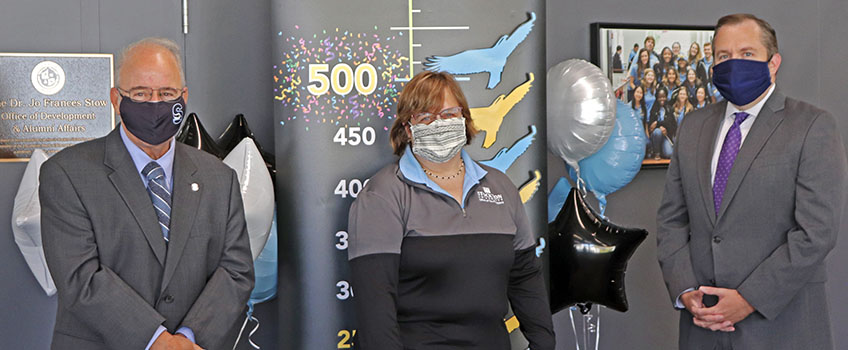 Galloway, N.J. – The Stockton University Foundation's third Ospreys Give campaign raised just over $94,000 from more than 650 gifts to support Stockton students, programs and initiatives.
During the event on Oct. 7 and 8, Stockton President Harvey Kesselman and his wife, Lynne, also pledged a gift of $25,000 to create a new endowed scholarship to assist students at the University who are first in their families to attend college.
Both Harvey and Lynne were first-generation college students at Stockton. They said they want other such students to know Stockton supports them.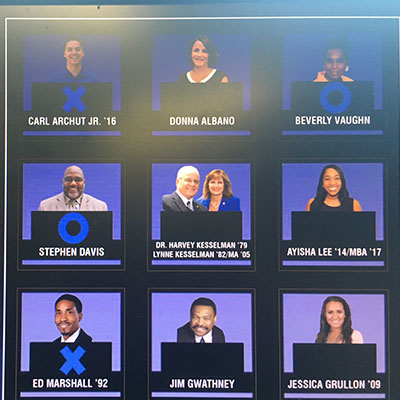 "Stockton changed our lives," Harvey Kesselman said. "When I arrived at Stockton (in 1971) I was scared and had no idea of what college was about. Since then, Stockton has educated thousands of first generation students. We love you, we value you, and we have confidence in you."
With Keeping Students First as this year's campaign focus, funds were raised for several initiatives and programs that will offer critical support and unique opportunities for Stockton's student body including: the Social Justice and Equity Fund, the Military and Veteran Student Emergency Relief Challenge, the Student Relief Fund, Athletics, Community Engagement and Service Learning, individual academic programs and more.
"We know that many families are struggling, and we greatly appreciate the support of the entire community in helping our students continue on their paths to achieving their college degrees," said Dan Nugent, chief development officer and executive director of the University Foundation.
Donors had the opportunity to double their gifts through nearly $35,000 in matching funds for a variety of university programs, including matching gifts from alumnus Michael Albrecht '99 and his wife, Michelle; young alumnus Carl Archut, Jr., '16; and the family of a World War I veteran who matched donations to the Stockton's Got Your Six emergency relief fund for military and veteran students.
Due to COVID-19, Ospreys Give was held entirely online and offered virtual activities and events for Stockton alumni, faculty, students, parents and friends to take part in, including a virtual 5K Fun Run & Walk and "Stockton Celebrity Squares".
More than $5,000 was raised during the Stockton Celebrity Squares event, which featured University alumni, friends and student as contestants and "celebrities", including the Kesselmans, who announced their new commitment during the event.
The $25,000 gift marks the second endowment funded by the Kesselmans. In 2015, they established the Lynne Kesselman and Harvey Kesselman Endowed Scholarship Fund with a $25,000 gift, and in 2018 they doubled that fund to $50,000.
More than half of the student population at Stockton is first generation. In support of these students, the First Ospreys program at Stockton offers various resources to help them succeed. A week devoted to highlighting these students and the program will begin Nov. 9.
# # #
Contact:
Diane D'Amico
Director of News and Media Relations
Galloway, N.J. 08205
Diane.D'Amico@stockton.edu
609-652-4593
609-412-8069
stockton.edu/media