Ospreys Choose Themed Living Communities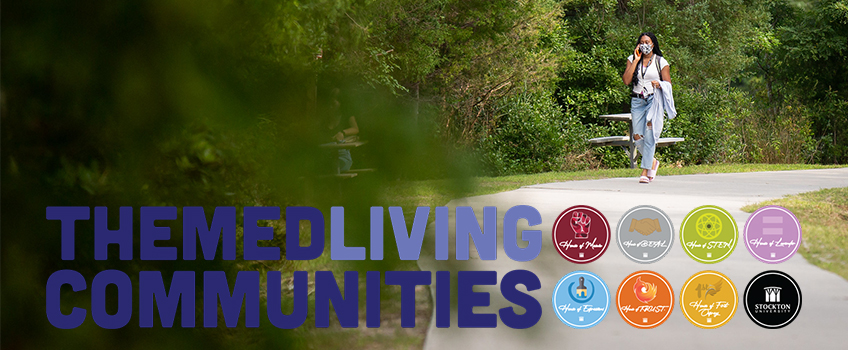 Galloway, N.J. - At some point, a transfer student navigates a campus with no familiar faces, a freshman feels lonely after hugging their family goodbye on move-in day, a first-generation college student feels lost without directions and a commuter student feels like there just isn't enough time to make friends between classes. An Osprey never has to fly solo at Stockton University because they can be a part of a community larger than themselves.
Themed Living Communities (TLC) connect students with similar interests to help them create a network of support, a sense of belonging and a welcoming space to thrive together. The TLCs, created by the Office of Residential Life, are open to both residential students and commuters.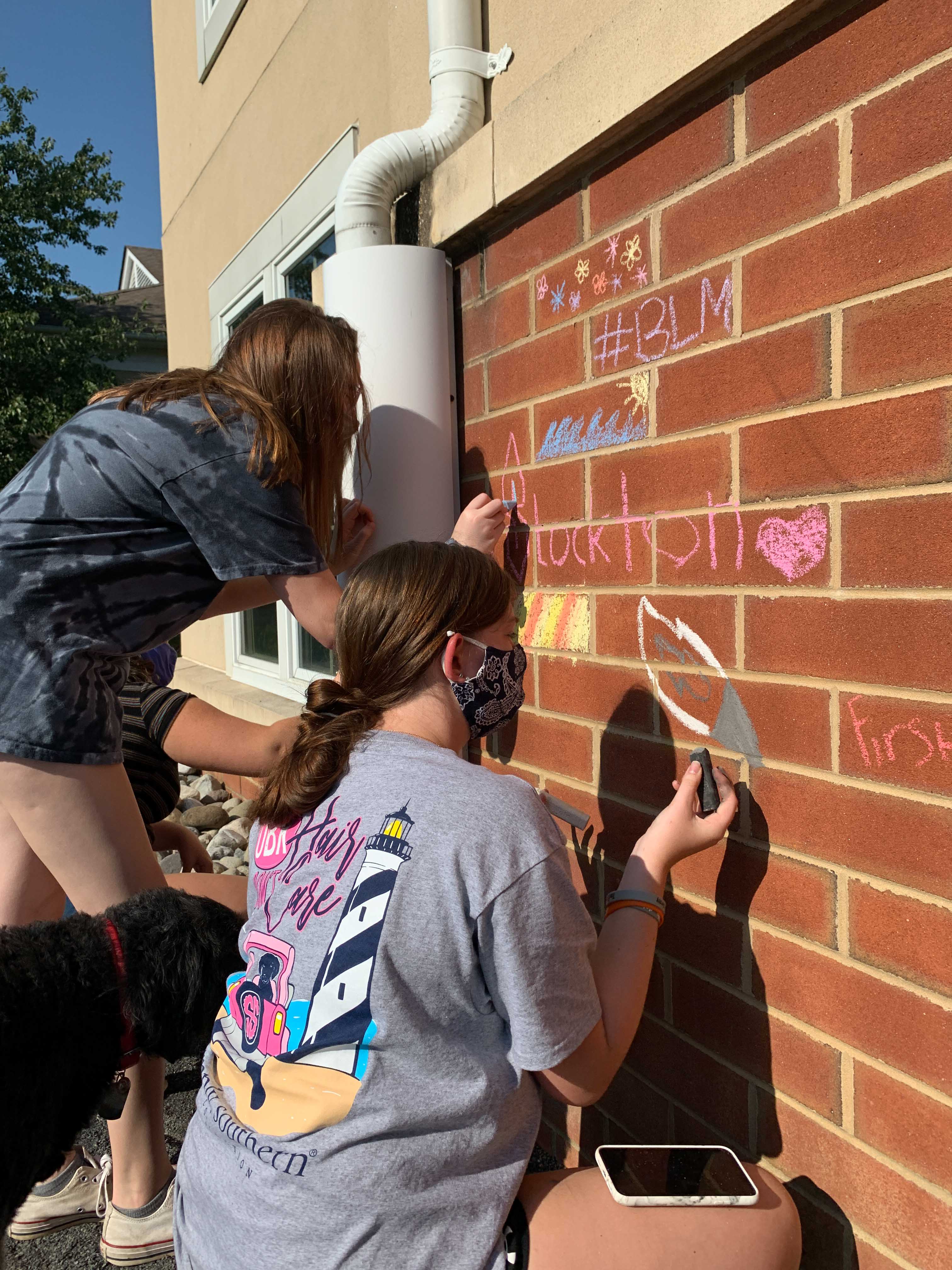 "Make your house a home" is the TLC slogan. The communities are called houses "as an ode to the Black and Brown, Queer and Trans ballroom culture," explained Darius Edwards, coordinator for Inclusive Communities and Social Justice Education.
In the past, new students moving in would be living with their peers in these communities, but social distancing safety measures spurred a re-imagination of how community connections can be made virtually, artistically and in outdoor spaces.
There are seven themed living communities each having three to six RAs, a student organization that serves as a club fellow, a university office or department that serves as an office fellow and a local business or organization that serves as a community fellow.
The pandemic challenged students to be more creative than ever. Kitra Hunter, a Business major with a concentration in Accounting and a minor in Africana Studies, is committed to making the college experience just as exciting as it ever was.
Hunter is a Residential Assistant (RA) who leads the Business, Entrepreneurship, and Leadership (B.E.A.L.) themed living community, and she is creating a virtual space for networking and leadership development opportunities that can prepare her community for their career aspirations.
"The students that you see in 2020 are not the same students that went to college in the 1990s or early 2000s. We didn't rely as much on social media and things of that nature," said Marques Johnson, associate director of Residence Education.
The TLC model enables students to take the lead in creating and promoting the programming that interests them using the digital platforms they grew up with. "The students are bringing their own visions to light," Johnson said, adding that they are proud to take ownership of their work and supportive of their peers.
Hunter's TLC partnered with the Stockton Entertainment Team, the Career Education and Development Office, and the Atlantic City Chamber of Commerce as its club and office cohorts and community fellow.
"I strongly emphasize that every student should join a TLC. People tend to think that it is only for freshman or first-year students, but that is false. We are a community for all students," said Hunter.
When Olamide Adejumo, a Health Science Pre-Occupational Therapy major, transferred to Stockton, she didn't find many programs for transfers students. She became an RA with the House of T.R.U.S.T. to help "create an environment where all transfer students can start anew while exploring all the wonderful experiences Stockton has to offer."
Adejumo added that "a new transition doesn't have to be difficult."
Nauera AbouAbdou, a Biology major and an RA in the House of S.T.E.M., said that her TLC is a great match for students looking to "get out of their rooms and explore Stockton's campus."
The Environmental Club is a club fellow, and "we plan to join their cause to raise environmental awareness by cooperating with them in their community building events," AbouAdbou explained.
All of the TLCs give students the chance to be social justice advocates and to stand up for the values they believe in. "Our students have a passion for advocacy," said Johnson.
Don't Wait to Get Involved
Johnson was approached by a curious student who was heading back to his room during a Flashback Friday event that drew more than 100 students to an outdoor quad for games and activities.
Johnson invited him to join the volleyball game, and "two hours later, he was still on the court."
He had met his RA and recruited his friends to join the volleyball game.
"Every time I see a student, I try to connect them with something else to keep them engaged," said Johnson, who at 11 p.m. said good night to that same student who now knows him by name and has someone he can go to if he ever needs help.
"This is what we do. We build communities with the students," said Johnson.
"As I looked around that day, I saw students sitting, eating, talking, laughing, wearing their masks. They were all from different backgrounds. Look at all the stories here. In this moment, they are not thinking about who is a Republican or Democrat, who is black or who is white, who came from this school versus that school. They were not divided because they had something in common. They were all Ospreys and that is all that mattered in that moment. They were able to just be students."
The TLCs strive to unite students, and when connections are made, success can follow. "When students feel connected to a community they tend to do better academically," said Johnson.
If you are on the fence about attending an event or getting involved with a student group, don't hesitate. There are endless opportunities waiting for you at Stockton.
Meet the Houses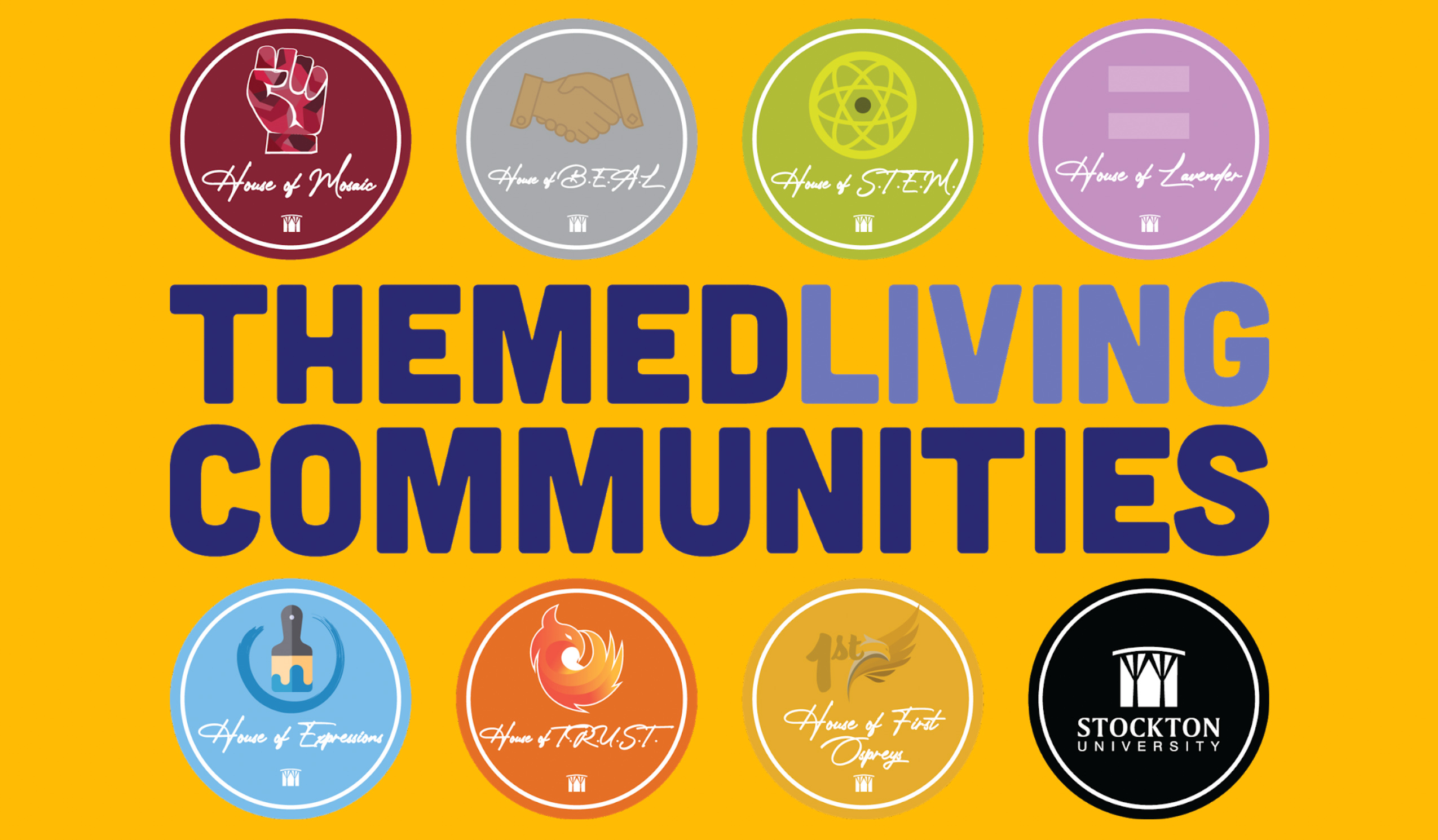 House of Expressions: For the creatives. "They have varied outlooks on life, honor their identities and experiences through their art, bring awareness and support causes with their work, and stand firm in their unique and eclectic mindsets and ways of living."
House of Business, Entrepreneurship, and Leadership (B.E.A.L.): For the natural born leaders. "They think of innovative ways to solve problems, they're the students who lead a class group project, they are goal oriented and they make it a priority to meet and connect with others wherever they go."
House of Lavender: For the proud bunch. "They rightfully occupy spaces where they can be themselves, they educate on the complexities and history of their community, they stand up to 'normalcy' and fight for social change, and they embrace their uniqueness and encourage others to do the same."
House of First Ospreys: For the trend setters. "They're champions leading the way for their families by being the first to take on this journey of higher education, they'll need guidance on connecting to resources and services, and navigating college culture, yet they'll be open minded to trying new things and appreciative of the experiences we offer them."
House of Mosaic: For the unapologetic. "They understand their ethnicity and culture plays into how and what they experience in their lives, they value the diversity of their own identities and of others, they seek first to educate, but with clear boundaries, and they choose the duality of celebrating who and what they are while continuously fighting for justice and social change."
House of S.T.E.M.: For the forward thinkers. "They bask in obtaining new information and problem solving, jump at any chance to work and learn in their field, believe just because something works well doesn't mean it can't be improved, and they can see the underlying STEM principles in any and everything.
House of T.R.U.S.T.: For the phoenixes. "They rise from the ashes of their past and prepare to start anew, they see the possibilities in fresh starts, may need guidance in Stockton-specific areas, but are quite independent, and they are eager to connect to their new home."
Get Connected
Joining a TLC takes less than five minutes. Get started here.
Reported by Susan Allen