Spotlight On: Amanda Onyeyemla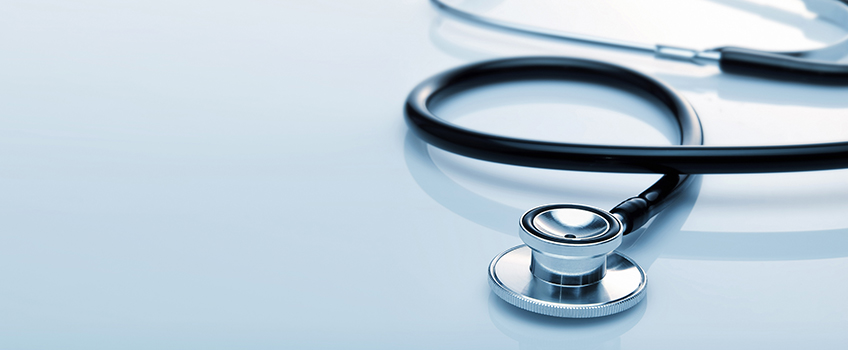 Galloway, N.J. - Amanda Onyeyemla, a junior Health Science major at Stockton University, is finding the courage to help patients with the coronavirus from her childhood experience conquering sickle cell anemia.
When Onyeyemla couldn't join the Transition Activity Leaders of New Students (TALONS) for a virtual Zoom meeting, she texted a photo as proof.
The selfie shows Onyeyemla, of Sicklerville, N.J., wearing a mask, shield and cap sending a peace sign to her peers before she started her 12-hour shift in the Emergency Room at AtlantiCare's Mainland Hospital.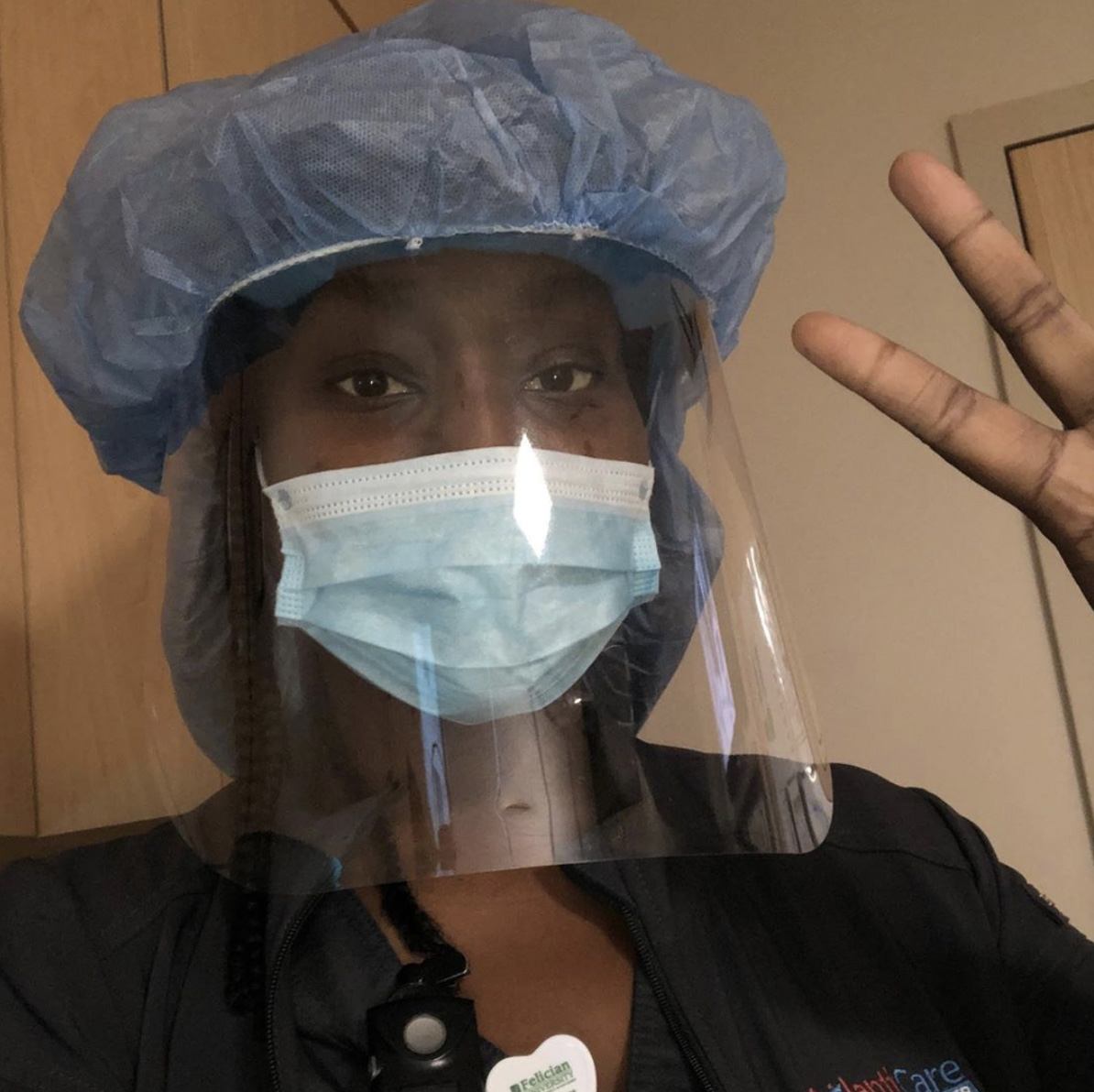 In the past year, Onyeyemla transferred to Stockton University and began working as a technician at AtlantiCare in January. She was simultaneously completing her clinicals, which came to a sudden halt when the pandemic reached the U.S.
While her classes at Stockton were transitioned online, at work, she was pulled from caring for geriatric patients into the Emergency Room and respiratory department to help patients with the coronavirus fight for their lives.
When asked what the experience has been like so far, she was honest. "I can't lie, it hasn't been the pleasant health care experience. It's been very challenging in this hard time," she said.
No textbook prepares a nurse for all the challenges that COVID-19 has presented, but Onyeyemla's personal experience has guided her journey thus far and continues to inspire her to reach for her dream of working as a nurse.
"When I was growing up, I had sickle cell anemia, and I had it pretty bad. I was a patient at the Children's Hospital of Philadelphia all the time. I used to think sickle cell ran my life, but my nurses showed me I could still accomplish great things," she said.
Onyeyemla, who was born in the U.S. and raised in Nigeria, came back to the U.S. when she was a freshman in high school, and during that period of her life, she was in and out of hospitals on a regular basis.
"Without those nurses, I honestly feel I wouldn't be here pursuing higher education right now. I want to be like the nurses I had for other patients with disorders. I met nurses who showed me that I could accomplish great things," she said.
As medical professionals are racing to better understand the novel coronavirus, those on the frontlines are challenged with comforting their patients. "Because this virus is so scary and new to us, it's challenging comforting the patients who are in a lot of pain and can barely talk," she explained.
Onyeyemla added, "I learned about viruses in microbiology, but how to deal with a pandemic has not been emphasized," she said.
When asked how she manages work and school, she laughed, "that's a really good question."
There are late nights of submitting assignments early and no time for procrastination, but there are moments of hope too.
"I see the communities giving the hospital workers hope. Every time I come in to work, ShopRite or WaWa has donated something like hoagies, coffee and cold drinks to help us get through the day. The other day, there were cards telling us that we are heroes, and it's stuff like that that gives us the motivation to keep going," she said.
Onyeyemla's advice for staying safe during this time is to "please practice social distancing," adding that the stay at home order doesn't mean you have to stay coop up. "It's important to do things that help you mentally," she explained.
For students who want to go into health care, she advised, "you should definitely remember that you do have to protect yourself first. At the end of the day, if you can't help yourself, you can't help anyone else."
Reported by Susan Allen