Murphy Writing Offering Free Online Programs
Galloway, N.J. - Murphy Writing of Stockton University is launching two online programs to encourage the community to keep writing and stay connected while remaining socially distanced.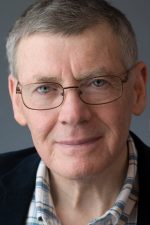 The first is a virtual reading at 7 p.m. Friday, March 20, featuring Peter Murphy, Stephanie Cawley, J. C. Todd and Kathleen Graber, live streamed via Zoom and also available by phone. This will be the first of a possible series.
The second is the free Murphy Write-In, an online writing community that will offer daily writing prompts, spaces to share and dedicated Write Times participants can join via Zoom.
"We invite the community to join us and use their writing to share their thoughts and stay connected each other," said Peter Murphy, founder of Murphy writing.
More information and registration is online at murphywriting.com.
# # #
Contact:
Diane D'Amico
Director of News and Media Relations
Galloway, N.J. 08205
Diane.D'Amico@stockton.edu
609-652-459
609-412-8069
stockton.edu/media