A Message from President Kesselman
Dear Stockton Community,

I know that these last two weeks have been extremely unsettling, changing our very way of life as we come to terms with the impact of the COVID-19 coronavirus. These are extraordinary times for our students, our faculty and staff, our University, and our nation.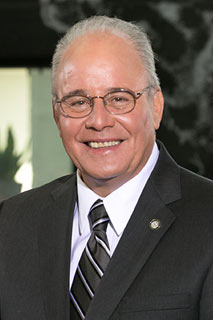 I sincerely regret that we cannot welcome you and your classmates back to the campus for the remainder of the spring semester. However, our faculty and staff have been working diligently to minimize disruption to your education so that you are able to complete the semester successfully.

Classes resume remotely on Wednesday, March 25, following an extended Spring Break to allow faculty time to convert to alternate delivery options for the remainder of the semester.

Other campus services will also be available remotely. Academic Advising, the Library, Tutoring, Counseling, Financial Aid, and IT are among the many offices that have shifted to online and phone support and I encourage you to visit their websites for more details.

We have made these changes to be sure that you have the support you need, while at the same time protecting the health of our campus community.

For our residential students, the Office of Residential Life is facilitating a staggered move-out and the Bursar's Office will be processing prorated refunds for housing, meal plans and the transportation fee over the next several weeks.

Many of you have asked about our plans for our Commencement ceremonies, which are certainly the most important and enjoyable celebrations at Stockton every year. We recognize that this is a milestone for each student, their family, and friends. Consequently, the University is planning a two-phase celebration for the Class of 2020. The first component will be a virtual event to celebrate your success on May 15, 2020. This will be followed in fall 2020 by a more traditional ceremony that brings us back together. Details about both events will follow in the coming weeks.

As the spring semester resumes, we will miss your enthusiasm and energy in our classrooms, the Campus Center, the athletic fields, and throughout our campuses. For now, we ask that you follow the guidelines of state and national health officials and take every precaution to keep yourself, your family, and your community safe.

To date, there have been no reported cases of COVID-19 among Stockton students or employees. We will keep you informed if that should change. To assist us in doing so, and to provide other valuable updates, Stockton has developed a coronavirus website that includes resources, information on campus operations and daily updates. Please do not hesitate to reach out. We are working and ready to assist you.

On behalf of everyone at Stockton, I wish you and your families a safe and healthy semester. We look forward to connecting with you online now and welcoming you back to campus in the future.

Soar Safely, Ospreys!
Harvey Kesselman, President