Student Athlete Takes a 'Step Back' to Give Back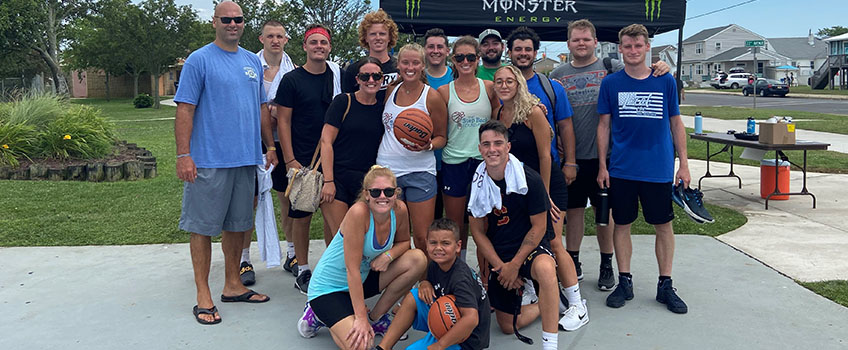 Galloway, NJ - Maddie McCracken has three passions in life: family, sports and her hometown of Wildwood.
A sophomore, McCracken transferred to Stockton this spring in order to be closer to her family. She was able to join the women's basketball team and play guard throughout the season. When she wasn't working toward her Business Management degree or adjusting to virtual courses after COVID-19 forced the semester online, McCracken was growing The Step Back Foundation to support her hometown.
The goal of the Step Back Foundation—named after McCracken's go-to move on the court—is to raise money to promote involvement in high school athletics in Wildwood.
"As athletes all know, sports equipment is not cheap and it does not hurt to have a little extra money to help pay for all of the expenses," she said. "We provide athletic equipment and other resources for kids who struggle financially and might not be able to participate."
During the pandemic, McCracken said the need in Wildwood, where the average household income is less than $30,000 annually, has ballooned.
"My heart aches for these families who are not working or making what they are used to, especially when it was hard in the first place," she said.
That is where the Step Back Foundation comes in: to supply not only sports equipment and shoes (the original intention), but to supply clothing and gift cards for food as well.
In April, she teamed up with Keenan's Irish Pub in North Wildwood where she works to create Keenan's Virtual Palooza. The event featured 15 bands performing live on Facebook and raised more than $8,000 for the foundation, which McCracken used to purchase $50 grocery store gift cards members of the community.
In July, she hosted the second annual 3 on 3 basketball tournament which drew 25 teams, and she is planning a 5K race and 1-mile walk Aug. 8.
"Because many Wildwood families are out of work during this crazy time, all of the support we have been getting during this outbreak has been so helpful," she said.
McCracken created The Step Back Foundation during her senior year of high school as her way of giving others the opportunity to experience what she has.
"Without a doubt, these sports have molded me into the person I am today. Over the past few years, I have consistently been a part of something so special. I can only hope other students can experience the same thing.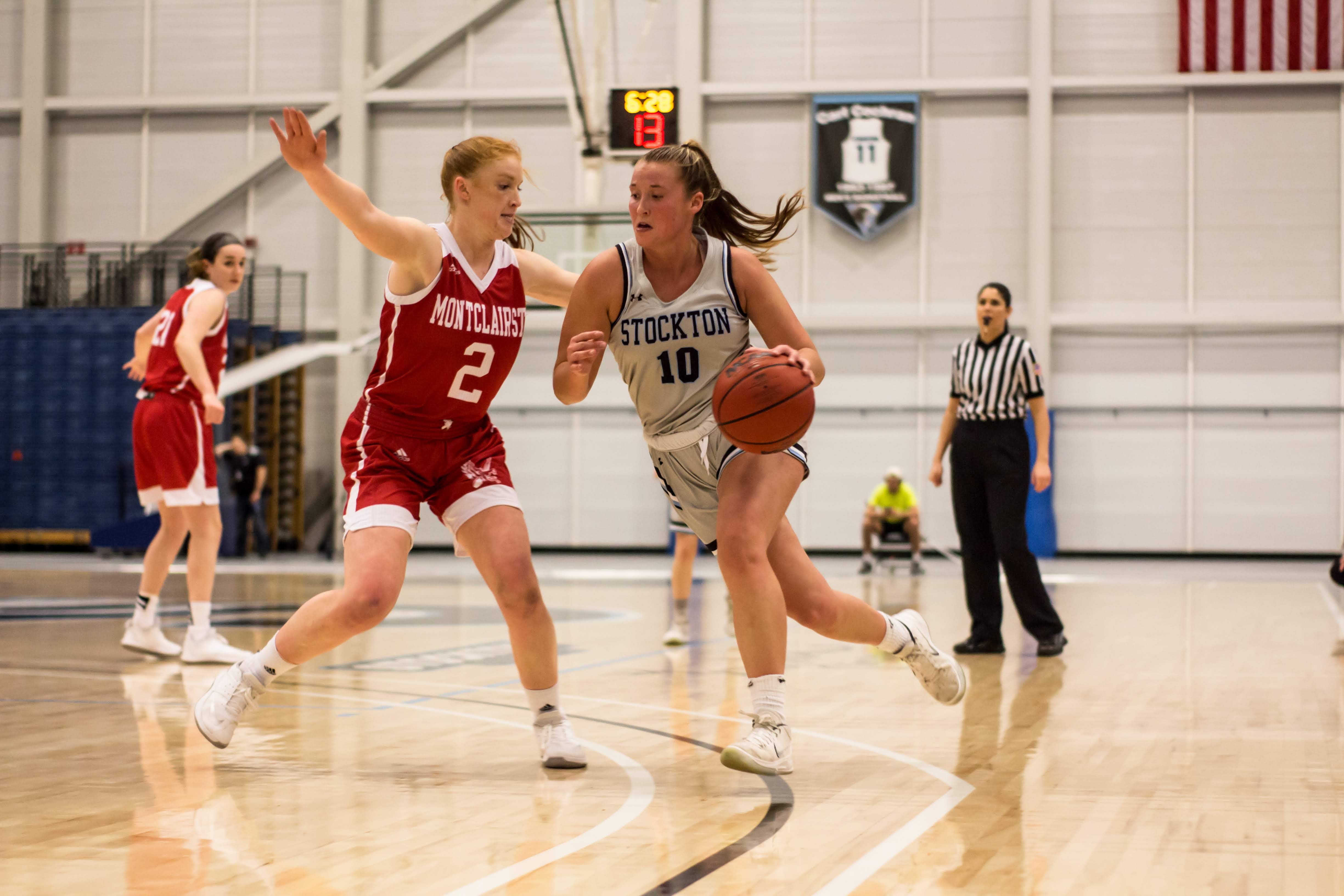 "I seriously cannot imagine what kind of person I would be if I did not play sports throughout my high school career. Sports have constantly changed and made me better as I have gotten older. I have learned how to communicate with others, problem solve, deal with adversity, cope, create a strong work ethic, and most importantly, how to be a good human being."
The Step Back Foundation offers two scholarships for middle and high school students in Cape May County. "This has allowed me to be involved with all schools, their guidance counselors, and most importantly the students," McCracken said.
Transferring to Stockton let McCracken be closer to home and keep the foundation active. "I try to attend as many games or events Wildwood is holding as possible," she said "My dad coaches the boys basketball team at Wildwood High School, and he will let me know if he hears if anyone needs some sort of athletic equipment. I will purchase the shoes, clothes, etc., and get it to them."
While working and organizing the foundation's events are keeping her busy this summer, McCracken can't wait to get back to Stockton.
"I am looking forward to the fall semester at Stockton to just get a more taste of normalcy. It is so easy to under-appreciate what you have when it is right in front of you."
The Step Back Foundation's 5K and 1 Mile run is Saturday, Aug. 8. Learn more at www.thestepbackfoundation.com or on Instagram, @thestepbackfoundation.
Reported by Stacey Clapp