Kwanzaa Creator Urges 'Do Good in the World'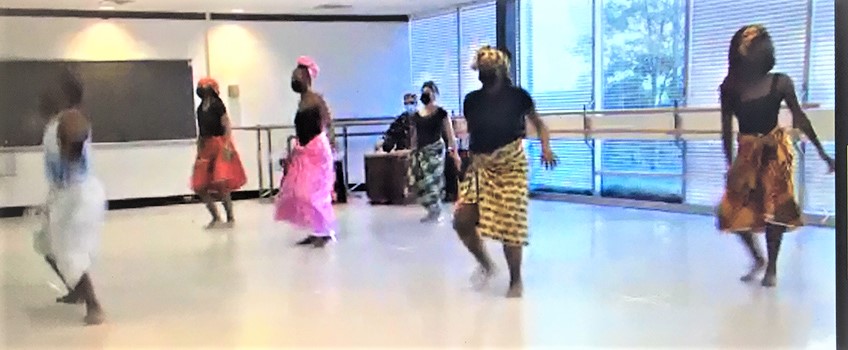 Galloway, N.J. – Humans were chosen to bring good into the world, Dr. Mualana Karenga told an online audience at the 45th annual Stockton University Pre-Kwanzaa celebration Dec. 4.
"Use your vocation to bring good into the world," said Karenga, the creator of Kwanzaa and its Seven Principles, and a professor and chair of the Department of Africana Studies at California State University-Long Beach.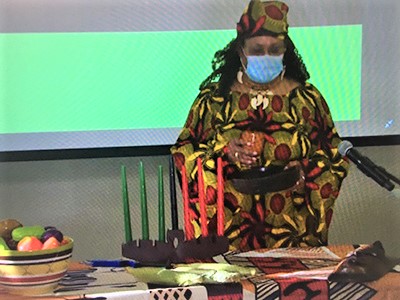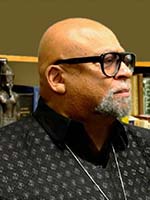 He said Kwanzaa is a celebration of family, community and culture, and is especially relevant during the current times of pandemic, social unrest, and global warming.
"There are two ways for us, the way of life, or of death. We must always choose life," Karenga said. "We must get beyond the pandemic to address the other problems facing us."
Karenga outlined the seven principles, - unity, self-determination, collective work and responsibility, cooperative economics, purpose, creativity and faith – and how they are reflected in personal actions and in the world. He advised viewers to remain strong in upholding them, even during difficult times.
"Let it be said that we rode this storm and remained intact," Karenga said. "We did not compromise our principles. Riding the storm and remaining intact is the lesson of history, the need of the present and the promise of our future."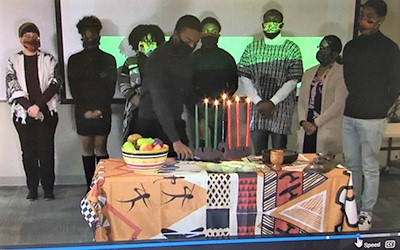 Donnetrice Allison, Director of Strategic Initiatives, coordinator of the Africana Studies program and Professor of Africana Studies and Communication Studies, said the program traditionally begins with a dance. The Kwanzaa programs were started 45 years ago by Dr. Patricia Reid Merritt, Distinguished Professor of Africana Studies and Social Work, as an outgrowth of the first African American dance class offered at the college in 1976. This year the dances, performed by the Afro One dancers and students in the African American Dance, were pre-recorded. Reid Merritt also offered a traditional libation ceremony to honor ancestors – "those we did not know but those whose stories are told to us; those who have been part of our struggles; those who lifted our spirits."
The program ended with a candle-lighting ceremony recognizing the seven principles of Kwanzaa, which begins Dec. 26.
"We miss seeing you all on campus," said Amaiya Roundtree, president of the Unified Black Students Society, which coordinates the pre-Kwanzaa program. "We hope you enjoy the program. We worked hard to put it together."
The full program can be viewed on Zoom.
# # #
Contact:
Diane D'Amico
Director of News and Media Relations
Galloway, N.J. 08205
Diane.D'Amico@stockton.edu
609-652-4593
609-412-8069
stockton.edu/media