Golf Tournament Raises $92,000 for Foundation
Galloway, N.J. – More than $92,000 was raised to support the Stockton University Foundation at the 2020 Golf Classic held in September at Seaview.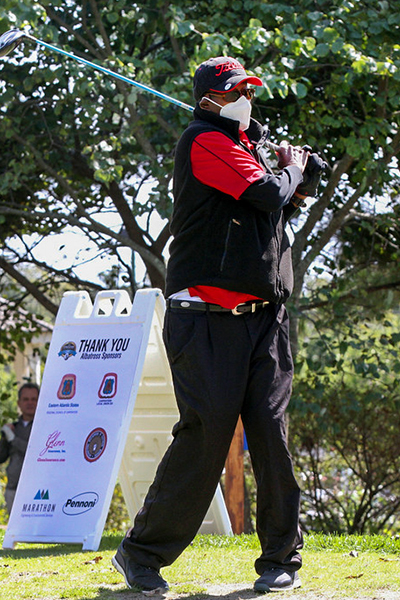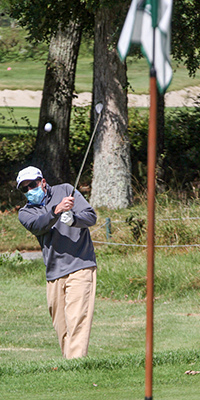 More than 150 guests attended the tournament, which included outdoor dining to meet COVID-19 social distancing guidelines.
"It was a beautiful day to be outdoors and we truly appreciate the golfers and sponsors who continue to support Stockton students and programs," said Stockton Chief Development Officer and Executive Director of the University Foundation Dan Nugent.
Foursomes won $500 in gift certificates ($125 each) to the Seaview pro shop. The winners were:
Bay Team Winners
Calvi Electric Company: Aaron Bada, Michael Brestle, Darren Matik and Ryan Owens
CSL Water Quality: Blair Knapp, Anne Truglio, John Truglio and Tom Truglio
Pines Team Winners
Stout's Transportation: HJ Stout, Shawn Stout, Tim Stout and Rich Tisone
South Jersey Industries: Rich DeRose, Stefany Graham, Andrew McNally and Ernie Schanck
Top sponsors include: Barbara Chamberlain, RN '90; Barberio & Rich Financial Services; Capaldi Reynolds & Pelosi; Carpenters Local 255, Eastern Atlantic States Regional Council of Carpenters; Fiduciary Trust International; Glenn Insurance, Inc.; International Brotherhood of Electrical Workers, Local 351; Marathon Engineering & Environmental Services; Pennoni; Pepsi; Tito's Handmade Vodka; UA Local 322 and SOSH Architects.
# # #
Contact:
Diane D'Amico
Director of News and Media Relations
Galloway, N.J. 08205
Diane.D'Amico@stockton.edu
609-652-4593
609-412-8069
stockton.edu/media