Middle and High School Students GEAR UP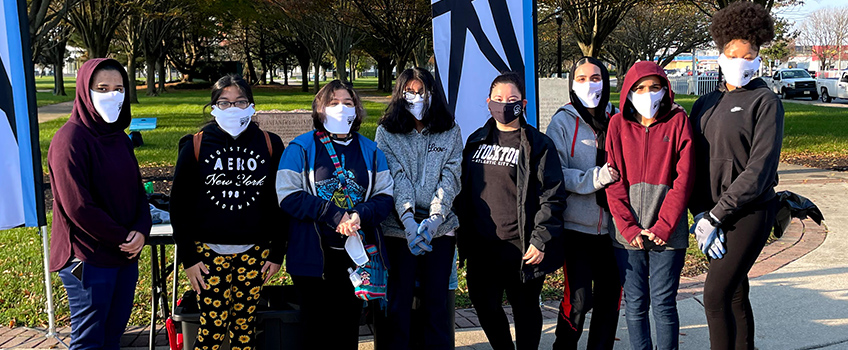 Atlantic City, N.J. – College planning shouldn't wait until the end of high school. Students in grades 7-12 from Atlantic City and Pleasantville are getting help preparing for college through Stockton University's GOALS GEAR UP Program.
Formerly known as College Bound, the program offers after-school tutoring and college readiness services to help students prepare academically, emotionally, socially and financially for college, as well as providing leadership training for the future. The program's name stands for Goal Oriented Advocates Leaders and Scholars (GOALS) and Gaining Early Awareness and Readiness for Undergraduate Programs (GEAR UP).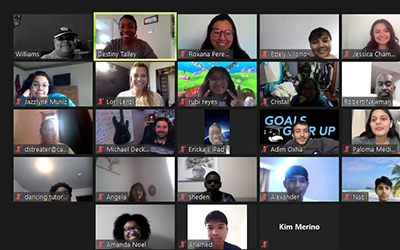 The COVID-19 pandemic has moved the program from on-site at the Stockton Atlantic City campus, to a virtual setting. Program Director Destiny Talley said there are still openings and with schools teaching virtually, the program provides the extra support students may need.
"We are really emphasizing that now," said Lead Academic and Career Counselor Roxana Perez Nieves. "We have counselors and mentors who can talk with students about the challenges they are having. For the seniors who are applying to college, we can help with the process."
The program can loan laptops and WiFi hotspots to students who need them, and even has a meal delivery on Saturdays through Essl's Dugout in Pleasantville to replace the lunch students would normally get on campus at Stockton Atlantic City for the Saturday Academy, now held online.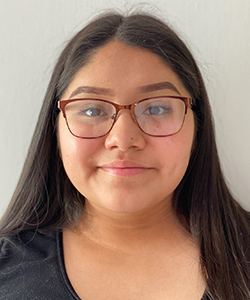 Kimberly Cortes joined the program when she was a junior at Pleasantville High School.
"I'm a workaholic and was looking for something to do on Saturdays," she said. "When I heard about it I immediately joined. It was so beneficial, and the Saturdays were so fun. It didn't feel like school at all."
This year Cortes, now a freshman health sciences major at Stockton, is a mentor for seventh graders in GOALS GEAR UP program.
"I try to connect with them as much as I can," she said. "I help with homework, and do one-on-one mentoring. My mentor had really helped me reduce the stress my senior year in high school, and encouraging me. I want to do the same for other students. They really need encouragement right now and having someone to talk to, helps."
The program is funded by grants administered and funded by the N.J. Office of the Secretary of Higher Education and Stockton University. Stockton's program can host as many as 290 students.
Recruitment primarily targets students attending Sovereign Avenue, New York Avenue. Martin Luther King, Jr. Uptown School Complex, and Atlantic City High School in Atlantic City, and Pleasantville High School, and Middle School. Graduates of the program also receive priority for the Educational Opportunity Fund (EOF) program, which provides academic and financial support to eligible students in college.
Cortes is in the EOF program, and said it is just one of the opportunities she might never have learned about if she had not joined GOALS GEAR UP in high school.
"The program helped us with SAT prep, financial aid, and really encouraged us and prepared us for college," she said.
Families interested in participating can get more information and apply at stockton.edu/goals or by calling 609 761-1206 or emailing GOALS@stockton.edu.
# # #
Contact:
Diane D'Amico
Director of News and Media Relations
Galloway, N.J. 08205
Diane.D'Amico@stockton.edu
609-652-4593
609-412-8069
stockton.edu/media