Master in Education Students Recognized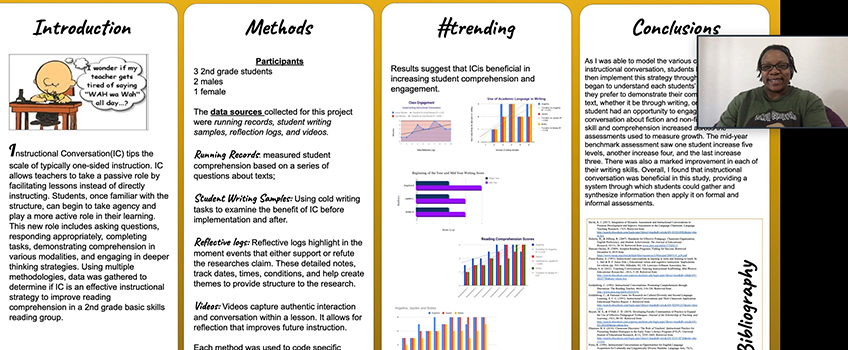 Galloway, N.J. – Five students in the Master of Arts in Education received awards at the 2020 virtual MAED symposium. Professor of Education Kimberly Lebak, MAED program coordinator, said 40 students shared posters of their capstone projects.
Program Distinction and Meritorious Capstone Project recognition went to Patrick Reidy, Melissa Schiffman, and Daniel Wasilewski.
Best Capstone Poster honors went to Melisha Anderson-Ruiz and Aaron Segin.
Below is summary of their projects. Segin's was not available.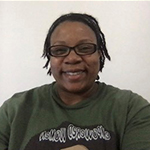 Melisha Anderson-Ruiz of Whitesboro, teaches Basic Skills Reading K-2 at Middle Township Elementary #1
Project Name: "Can We Just Talk?" Using Instructional Conversation to Improve Reading Comprehension
Summary: I wanted to investigate whether Instructional Conversation (IC) is an effective teaching strategy to improve student reading comprehension within a small group setting. My research found that while IC alone cannot be determined as the sole cause for improved comprehension within this study, a positive correlation was found. Increased use of IC amounted to increased reading comprehension of students.
Patrick Reidy of Petersburg, teaches chemistry at the Atlantic County Institute of Technology
Project Name: The Adventures of High School Chemistry: The Effects of Inquiry-Based Learning in the Chemistry Classroom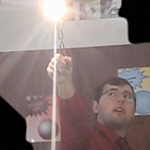 Summary: When New Jersey adopted the Next Generation Science Standards (NGSS), science education is currently in a paradigm shift to encourage hands-on learning activities compared to traditional direct instruction. I investigated the effects of inquiry-based (discovery) learning had on student engagement in a chemistry classroom. I compared student engagement during inquiry-based learning activities to direct instruction (lecture). Throughout my project, inquiry activities were identified as when students were learning science by doing science (performing laboratory experiments and making their own discoveries about the content).
As a result of the analysis of the data, three major themes emerged: 1) increased student engagement during inquiry-based lessons, 2) authentic usage of vocabulary and scientific principles during inquiry-based lessons, and 3) students are more receptive to hands-on labs than other inquiry-based learning activities. Upon reflection of the data, I plan to make changes to my teaching practice - increase the frequency of inquiry-based learning activities, and decrease direct instruction.
Melissa Schiffman of Marlboro, teaches 5th grade Special Education in Jackson School District
Project Name: "Explicitly Teaching Fifth Graders Sentence-Combining Techniques During Writer's Workshop"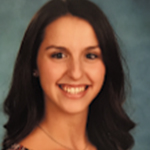 Summary: According to informal writing assessments I collected in the beginning of the school year, my students struggled to write compound or complex sentences, which resulted in difficulty constructing cohesive paragraphs. Therefore, the focus of this study was to (1) explicitly teach sentence-combining techniques during the Writer's Workshop and (2) improve students' quality of writing by including compound and complex sentences.
After administering my pretests, I implemented a five-day instructional sequence to deliver eight weeks of sentence-combining intervention. Each week focused on a different sentence-combining technique. Days one through three of the sequence provided the students with practice on using the technique in isolation with scaffolded support, and Days four and five had the students using the sentence-combining technique in their sentences during their paragraph writing in Writers' Workshop.
The use of explicit instruction to teach sentence-combining skills significantly improved my students' writing skills as shown through various assessments such as the Test of Written Language, Curriculum Based Measure, student artifacts, and the student survey. In addition, students were able to successfully apply the sentence-combining techniques to their writing during Writers' Workshop each week.
There were two limitations in this study, which include sudden school closure due to COVID-19 and frequent student absences. For next steps, I am interested in using the same instructional format to teach other foundational writing skills. I am also interested in studying the relationship between reading comprehension skills and the ability to combine sentences.
Dan Wasilewski of Manahawkin, teaches U.S. History and Economics in the Southern Regional School District
Project Name: "Thinking Out Loud — Social Learning in Secondary Social Studies Classrooms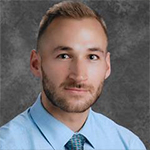 Summary: The goal of the project was to alter the manner in which we teach history in the United States. Rather than reading, worksheets, lectures — I tracked the learning and behavioral changes of students who learned by doing. "Doing" in this instance was full-class actions such as mock trials, socratic seminars, historical debates, event simulations, etc.
The results concluded with profound statistical significance that these actions taught students both the subtle nuances, and the "big picture" of history much deeper than traditional methods. An unintended outcome of the study was also the behavioral changes students underwent — many "came out of their shells" and watched their professional-social capabilities grow, while learning valuable skills in the proper way to disagree with peers or build off the ideas of others.
# # #
Contact:
Diane D'Amico
Director of News and Media Relations
Galloway, N.J. 08205
Diane.D'Amico@stockton.edu
609-652-4593
609-412-8069
stockton.edu/media