Esports FIFA Players Take First and Second in Conference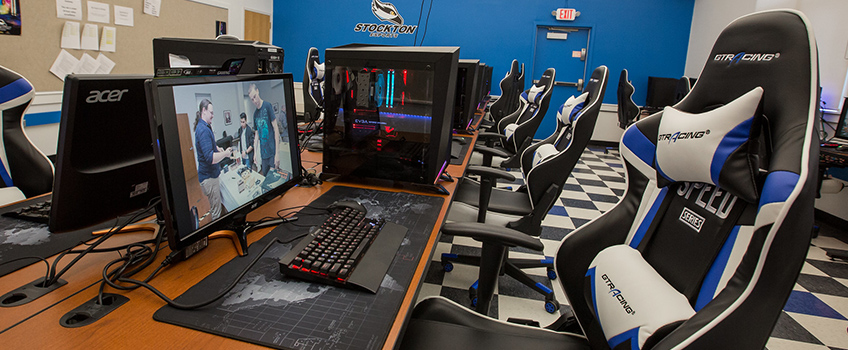 Galloway, N.J. - It was an all-Stockton final as Nico Mirabella of Brigantine beat teammate Timothy Halter of Pittsgrove Township for first and second place in the Eastern College Athletic Conference FIFA Fall 2020 esports season finals. In addition to taking the gold, Nico was also named ECAC's Player of the Season for FIFA on the Xbox One platform.
All three Stockton University FIFA players qualified for the playoffs, with Kyle Crane of Ocean City making it to the quarter finals.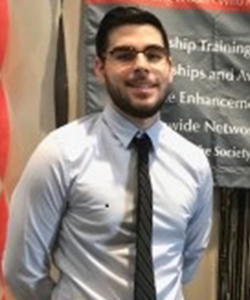 Mirabella, a senior majoring in Computer Science and Information Systems, had a 7-1 record for the season. He said the semi-final game against a player from University of Albany was the most exciting for him because he had lost against that player during the season, and the win guaranteed an all-Stockton final.
"This year might have been different but esports doesn't stop!" Mirabella said. "I'm proud we could get this win for Stockton and can't wait for the spring."
Halter, a senior Business Management Major, ended the season with a 7-2 record. He also said the semi-final game against University of Albany was the most memorable because both players had beaten him and Nico previously.
"The fact that we got the wins to set up an all-Stockton final was a huge accomplishment," Halter said.
The team's first season was cut short in the spring by the coronavirus pandemic. Rule changes in the fall switched the format from three-person teams to single players.
"Our guys supported each other in matches all season," Halter said.
Crane, a freshman Communications major, said he is proud of team's accomplishments this year.
"Esports has easily made such a weird and bad year better for me and I hope that continues," he said.
The wins cap a season which saw several esports teams making the playoffs and placing in the top three in their leagues. Stockton's esports teams have been steadily growing, this fall fielding 70 competitors across 19 teams, with some individuals playing more than one esport. Valorant and Call of Duty were added this year as competitive titles, joining League of Legends, Fortnite, FIFA, Rocket League, Overwatch, Smash Brothers Ultimate, and Hearthstone.
"We are thrilled to see growth on both the competitive and community sides of the program," said Demetrios Roubos, Stockton Esports program manager and Information Security Officer at Stockton. "During the pandemic, opportunities for hosting in-person activities and practice sessions have been diminished, but we pivoted to an entirely online modality for competition and community focused events. That has been a bright-spot for a lot of students involved in the program, providing an opportunity to connect with each other and compete on behalf of the university."
The teams also reach out into the community. Last weekend, Stockton Esports successfully hosted an intercollegiate League of Legends Winter Invitational tournament, featuring eight colleges and universities. Prizing for the top three teams was made available through an event sponsorship with Corsair. Tournament matches were live streamed to the Stockton Esports Twitch channel.
Stockton is also planning a Rocket League High School Open Tournament on Jan. 16-17. More information is on the Stockton esports website at stockton.edu/esports/
# # #
Contact:
Diane D'Amico
Director of News and Media Relations
Galloway, N.J. 08205
Diane.D'Amico@stockton.edu
609-652-4593
609-412-8069
stockton.edu/media