Event Design Class Creates Virtual Events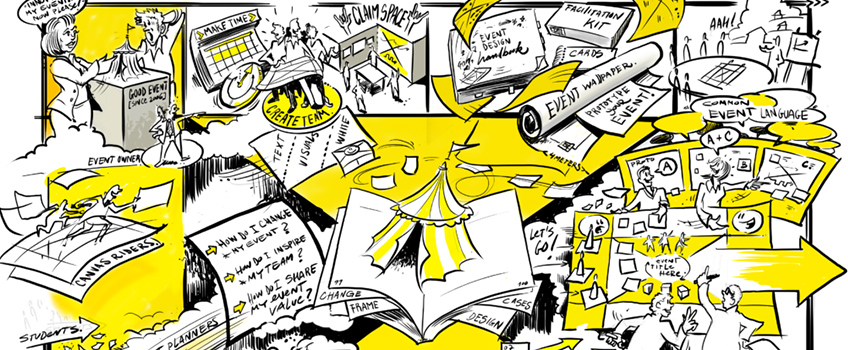 Galloway, N.J. – Organizing a meeting or a concert during a pandemic may not be the same as scheduling a live event, but students in Noel Criscione-Naylor's Young Professionals Event Design Class still learned the skills they will need to succeed in post-pandemic world.
The 19 students in the fall 2020 class presented their team projects during a Zoom presentation.
The three virtual projects were a Student Recruitment Event for the hospitality program, an Industry Seminar and a Community Concert.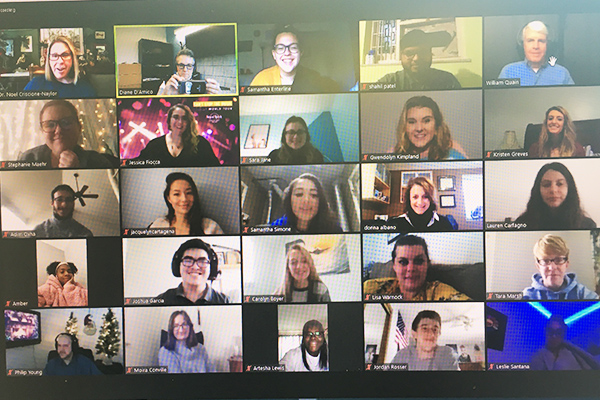 Criscione-Naylor, an associate professor of Hospitality and Tourism Management Studies, said the online semester required the students to find a way to collaborate even though they were online.
The course incorporates the curriculum of the Event Design Collective Young Professional program. Stockton is the only university on the East Coast offering this certification, and is one of three such programs in the United States. Criscione-Naylor said the founders of the program have asked students to present their projects at their industry conference in January.
The projects follow detailed rubrics that include identifying stakeholders, partners, and potential pitfalls and setting up a detailed calendar for when different parts of the project would be completed.
For the Industry Seminar, the team members said they would advise participants to dress professionally event though they were online.
"You want to take notes, look presentable," said student Jordan Rossner. "This an opportunity to build relationships."
For the virtual community concert, students created fliers to have "some fun visuals" to promote the event, said student Carolyn Boyer.
For the Hospitality Recruitment event the students thought about ways to engage prospective students through video since they would not be on campus.
"It is hard to do an event online," said Sara Jane Anderson. "You need some fun things to keep their attention."
They all noted that food, normally a big part of a live event, was not a factor at all in a virtual event. However, coordinating the needed technology became a huge element.
Criscione-Naylor said at this level, students were not required to develop or maintain a budget, something that would become a factor in later projects.
Student Shahil Patel noted that a virtual event in some ways is less costly, but expenses could rise if the project would entail making videos to show at the event.
The 19 students who received the Young Professional Event Design Certificate are:
Sara Jane Anderson, Trent R. Boshart, Carolyn A. Boyer, Lauren M. Carfagno, Jacquelyn Cartagena, Moira Conville, Samantha J. Enterline, Joshua L. Garcia, Kristen A. Greves, Gwendolyn C. Kimpland, Artesa B. Lewis, Stephanie E. Maehr, Rachel O'Brien, Adim Oxha, Shahil A. Patel, Jordan R. Rosser, Leslie Santana, Samantha N. Simone, and Amber N. Watford.
The projects can be viewed online at stocktoneventdesign.weebly.com/
# # #
Contact:
Diane D'Amico
Director of News and Media Relations
Galloway, N.J. 08205
Diane.D'Amico@stockton.edu
609-652-4593
609-412-8069
stockton.edu/media