SRI/ETTC Helping Teachers Succeed Online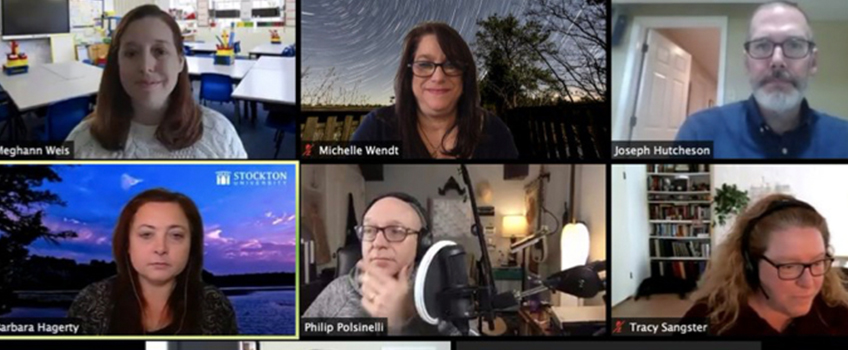 Galloway, N.J. – When New Jersey schools went online in March, the staff of the Southern Regional Institute and Educational Technology Training Center at Stockton University was ready.
For more than a decade, the SRI/ETTC has been providing teachers throughout New Jersey the tools they need to incorporate technology into their classrooms.
And now teachers needed those tools more than ever.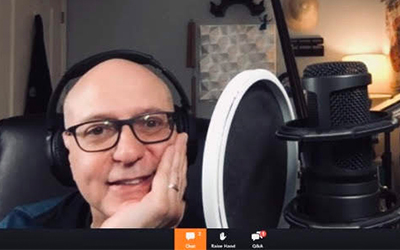 Since the shutdown, the ETTC provided 52 free webinars in real time, and more are planned through the summer. Topics have included using Google Classroom, Discovery Education, EdPuzzle, and how to add audio and video to lessons, and create online tests.
Members of the SRI&ETTC Consortium include school districts in Atlantic, Camden, Cumberland, Cape May, Ocean, and Burlington counties that employ more than 24,000 educators.
"We've been pretty busy, but the response has been tremendous, with some sessions having as many as 200 participants," said SRI&ETTC Executive Director Patricia Weeks.
Weeks said most of the sessions revolved around remote learning - the tools that teachers can use as well as best practices for using them. Educators said they appreciate the practical resources and how quickly they were made available.
"As teachers were interacting with students and trying to figure out best approaches, ETTC was producing workshops that met the need for clear and constructive strategies to support learning activities," said Jennifer Rushton, director of curriculum and instruction for the Greater Egg Harbor Regional School District. "At a time of great frustration and anxiety, the short tutorials and discussions empowered teachers to find ease in this new teaching and learning environment."
Teachers said the workshops helped ease the transition and stress of moving online.
"I was very thankful ETTC offered the free classes," said Absegami High School math teacher Stephanie Caruso. "They were informative and helpful getting me started for remote instruction. They answered questions and provided links to documents needed."
Oakcrest High School Social Studies teacher Michael Adams attended the google classroom question and answer webinar.
"The presenters were very knowledgeable about the google classroom and I learned so much," he said. "I was even tempted to pass along some tips to my daughters' teachers to help them out."
The SRI/ETTC has also provided workshops on mental health, anti-bullying, intervention and referral services, teacher effectiveness, strategies for ELL students, and Resiliency Team Training.
Presenters have included area teachers and national experts.
"One of the things that impressed us the most is the experience and diversity of presenters and panel participants, including experts from around the country," said Galloway Township School District Superintendent Annette Giaquinto. "Additionally, in times of economic uncertainty for school districts, we appreciate that many sessions were free-of-charge and that use of our remaining hours (included in the consortium membership) is extended beyond June 30.
The SRI/ETTC is also supporting educators through the summer.
"We are working now with the schools to figure out what their needs might be in the summer and determining what we could provide remotely," Weeks said. "We are providing custom programming to districts in real-time or as pre-recorded sessions. And we are providing one-on-one online coaching."
Other programs include:
A 15-hour Professional Development Program on Sheltered English Instruction through a large-scale MOOC the SRI/ETTC developed for the New Jersey Department of Education. To date it has had more than 1,900 registrations this year, with a 25% increase since the shut-down. It is available at no cost to teachers across the state.
Working with Carnegie Mellon to deliver its 21-hour online computer science program for K-12 educators this summer, at no cost to the teachers.
A new five-session Professional Development Series on Virtual Teaching and Learning which will include tools, pedagogy, assessment and curriculum. The intent is to help districts build a cadre of teachers who can provide peer-to-peer support to other teachers as they build capacity for remote instruction.
More information is on the SRI&ETTC website at http://ettc.net/
# # #
Contact:
Diane D'Amico
Director of News and Media Relations
Galloway, N.J. 08205
Diane.D'Amico@stockton.edu
609-652-4593
609-412-8069
stockton.edu/media