Help Solve a Crime at Online CSI Camp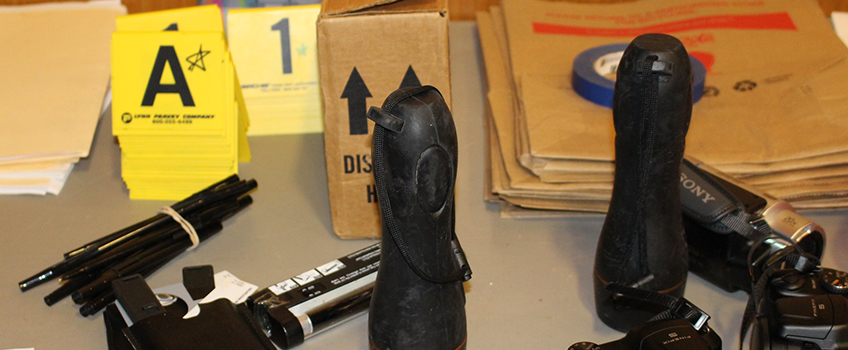 Galloway, N.J. _ High school students will still get a chance to solve a mock crime this summer when Stockton University offers a virtual version of its nationally known CSI Camp via Zoom from July 20-31.
While pandemic restrictions prohibited the residential camp from taking place on campus this summer, the two-week Stockton CSI Online camp will still offer participants the same opportunities to investigate a mock murder scene, identify evidence, interview witnesses, prepare a case for trial, and try the case in front of a judge and jury.
Participants will meet via zoom from about 10 a.m. to 1 p.m. on Mondays through Fridays during the two-week camp. There may also be some afternoon or evening Zoom sessions with guest speakers.
In addition to investigating their mock murder, campers will participate in live discussions with police, forensic pathologists, a K-9 unit, corrections officers, victim services providers, a medical examiner investigator and an attorney.
"Stockton's CSI camp provides a unique experience, and the online camp is the only one of its kind," said Professor of Criminal Justice Christine Tartaro, who runs the camp with Associate Professor of Criminal Justice Josh Duntley. "Instead of just watching TV shows, students will get an interactive inside view of the criminal justice process from experts in the field."
The camp is open to high school students. The cost is $450 and includes all Zoom camp activities and a camp T-shirt.
More information is on the website at stockton.edu/csi or email stocktoncsi@stockton.edu.
# # #
Contact:
Diane D'Amico
Director of News and Media Relations
Galloway, N.J. 08205
Diane.D'Amico@stockton.edu
609-652-4593
609-412-8069