Club Connect: Meet the ... Ospreys for Service Workers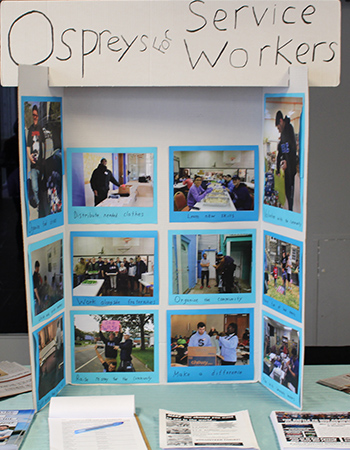 Galloway, N.J. – Looking for volunteer opportunities? Ospreys for Service Workers works to end poverty and save the planet.
The club works closely with Eastern Service Workers Association (ESWA) based in Pleasantville, N.J. The volunteer opportunities include ongoing food and clothing drives, meeting with the community, and helping with office renovation projects.
Erica Parez, Treasurer, said: "We help people who are impoverished."
An upcoming activity called ESAW's Annual Spring Family Brunch & Children's Egg Hunt will be held at noon on Saturday, April 4 at Salem United Methodist Church in Pleasantville. Student groups and individual students help ESWA by volunteering for a fun event for more than 100 adults and children. This includes setting up, decorations, providing entertainment to guests, and doing arts and crafts with kids.
The club meets Tuesdays at 4:30 p.m. More information can be found on Osprey Hub or by emailing ospreysforserviceworkers@gmail.com
Reported by Katelyn Emick