Chelsea Cleanup a Community Event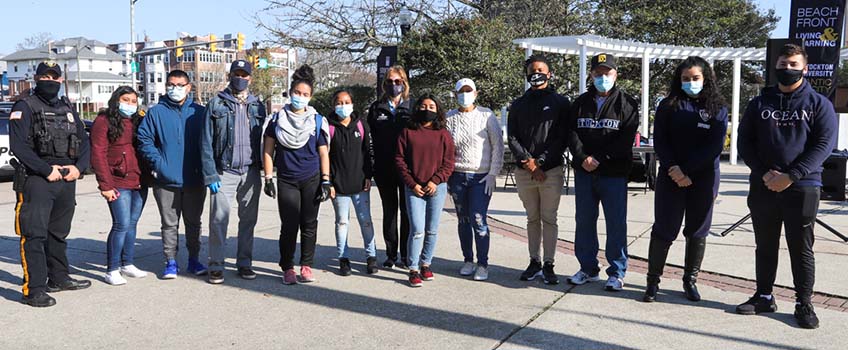 Atlantic City, N.J. – Some 50 Stockton University students and employees joined community members on Saturday, Nov. 21 for a Chelsea Neighborhood Cleanup sponsored by the Chelsea Economic Development Corp., the Chelsea Neighborhood Association and Stockton.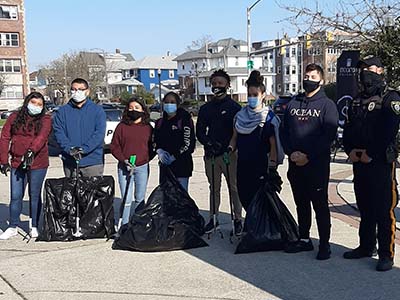 The project was suggested by Stockton First Lady Lynne Kesselman as an opportunity for the community to come together.
"It was a beautiful day and I was delighted to see so many of our Stockton community members participate," Kesselman said. "We had a great time and I look forward to more opportunities for our students and staff to work together with our neighbors in Chelsea."
The 125 volunteers collected 180 bags of trash (3,500 lbs.), five truckloads of bulk trash and 50 lbs. of shredded materials.
Participants included faculty, staff, EOF students and Atlantic City Residential Life staff and students. A group of young people from the GEAR UP program also came out to help.
After the cleanup there were food, games and entertainment in O'Donnell Park.
Other partners in the event were ACDevco, the Atlantic City Department of Public Works and the Atlantic City Special Improvement District.
# # #
Contact:
Diane D'Amico
Director of News and Media Relations
Galloway, N.J. 08205
Diane.D'Amico@stockton.edu
609-652-4593
609-412-8069
stockton.edu/media