Spencer Tells Students 'You Are the Movement'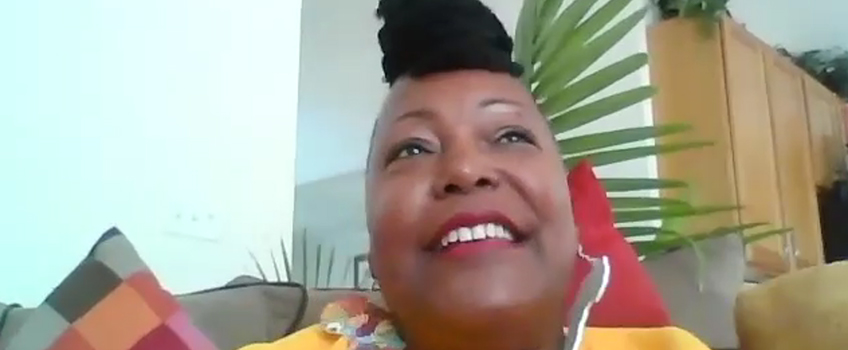 Galloway, N.J. - "What people don't understand is that each of the people who proclaimed to be activists have gone through their own struggles. When we talk about the difference between a moment and a movement, we have to look at the moments we all experience that create the movement in us," Dr. Zoe Spencer told viewers tuning in to the 17th annual Fannie Lou Hamer Human and Civil Rights Symposium Oct. 6 on Zoom.
The symposium commemorates the life and legacy of civil rights activist Fannie Lou Hamer. Traditionally, it is held in Stockton University's Performing Arts Center (PAC), and has featured scholars, politicians, artists, authors, activists, choirs, dancers and dramatic interpretations of Fannie Lou Hamer.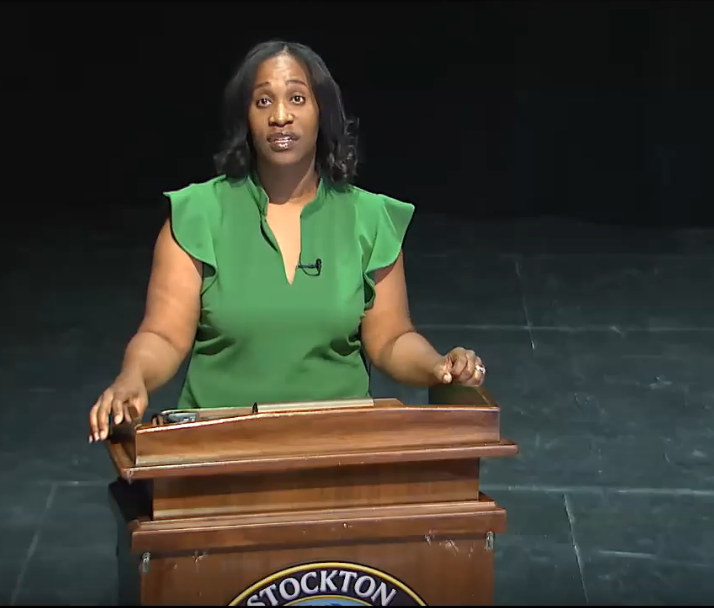 "This year will be different in its delivery, but no different in its goal. We will celebrate the birthday of Mrs. Hamer, which is today, Oct. 6. And we will celebrate her legacy in the civil rights struggle," said Professor of Africana Studies Dr. Donnetrice Allison, coordinator of the symposium, in her opening remarks. "We will also address the moment we currently find ourselves in, in continued racial unrest and injustice. And we acknowledge the undeniable truth that this struggle may present itself in moments of challenges. But we need to understand that it's not a moment. It's a movement."
"We choose to honor Fannie Lou Hamer every year in hopes that her story and her journey will motivate you in all your future endeavors in life. And we do not want this symposium to just be a moment; we want this symposium to be a movement for you all," said Amaiya Roundtree, president of the Unified Black Student Society, as she welcomed her peers to the symposium.
A video of previous symposium speakers commemorating Hamer, performances by the gospel choir and the Afro-One Dance Group, in addition to reflections from current students on the impact and importance of the symposium, played as a tribute to Stockton's commitment to fighting social and racial injustices since 2003.
"I think it's very important that we continue Mrs. Hamer's legacy here at Stockton for two main reasons," explained senior Danielle Combs, president of Stockton's chapter of the NAACP. "One: to educate voters and students on the importance of voting in the upcoming election. And two: to get voters out to the polls in this very important election that we are currently experiencing in this political climate."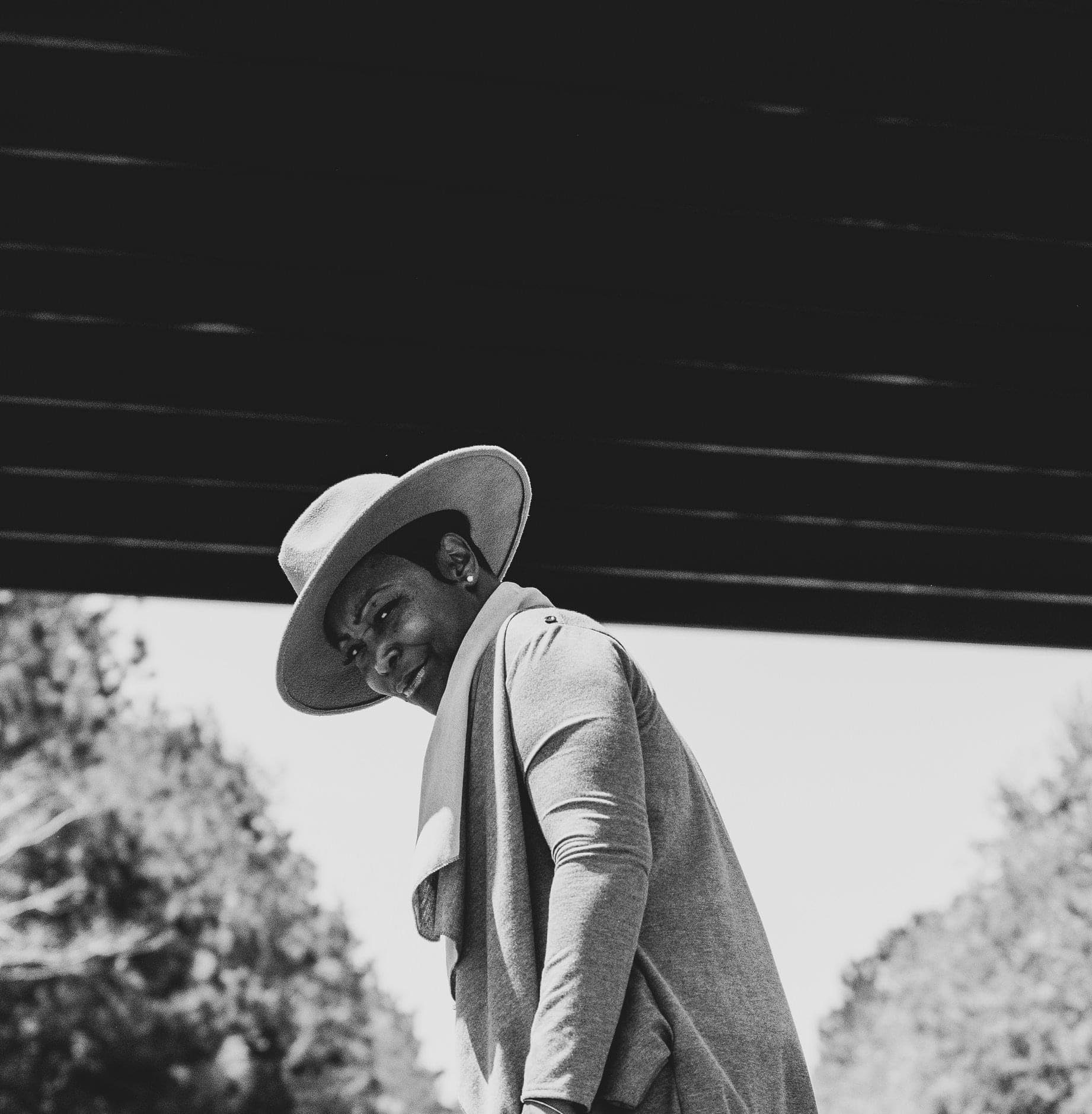 "You are the movement. From your moments, you become the movement. As long as we must say their names, there's still work to be done," said Spencer, professor of Sociology, Social Work and Criminal Justice at Virginia State University, in her keynote address, "It's Not a Moment; It's a Movement." Spencer spoke personally to viewers on the themes of struggle and resiliency in the face of resistance, encouraging students to "take the hits, take the losses" in order to create meaningful racial and social justice reform.
"No social change, no political change has ever happened without mass resistance," said Spencer, inviting viewers to take a moment to congratulate themselves. "Clap where you are, for the work that you all are doing and that you all have done to begin to stimulate this change."
Spencer continued: "Before Fannie Lou Hamer was Fannie Lou Hamer, she experienced the struggles, experienced the traumas of being Black and being a woman in a racist and patriarchal society. We all go through things. People will see the work that's being done, but they don't see the struggle that goes behind that.
"Regardless of the introduction, the doctors, the letters that's behind my name...I am Zoe Spencer. I am from Barry Farms projects in Washington, D.C. I was not born middle class. I was born struggling, working class with a working-class mother...I say that because that struggle I experienced growing up in Barry Farms was preparation for me. It was the moment that allowed me to manifest this movement."
In closing, Spencer left viewers with a few final remarks to reflect on: "I want you to know that no matter what you go through, no matter what disappointments you experience, each of you are prepared in your moments to become critical pieces of the movement."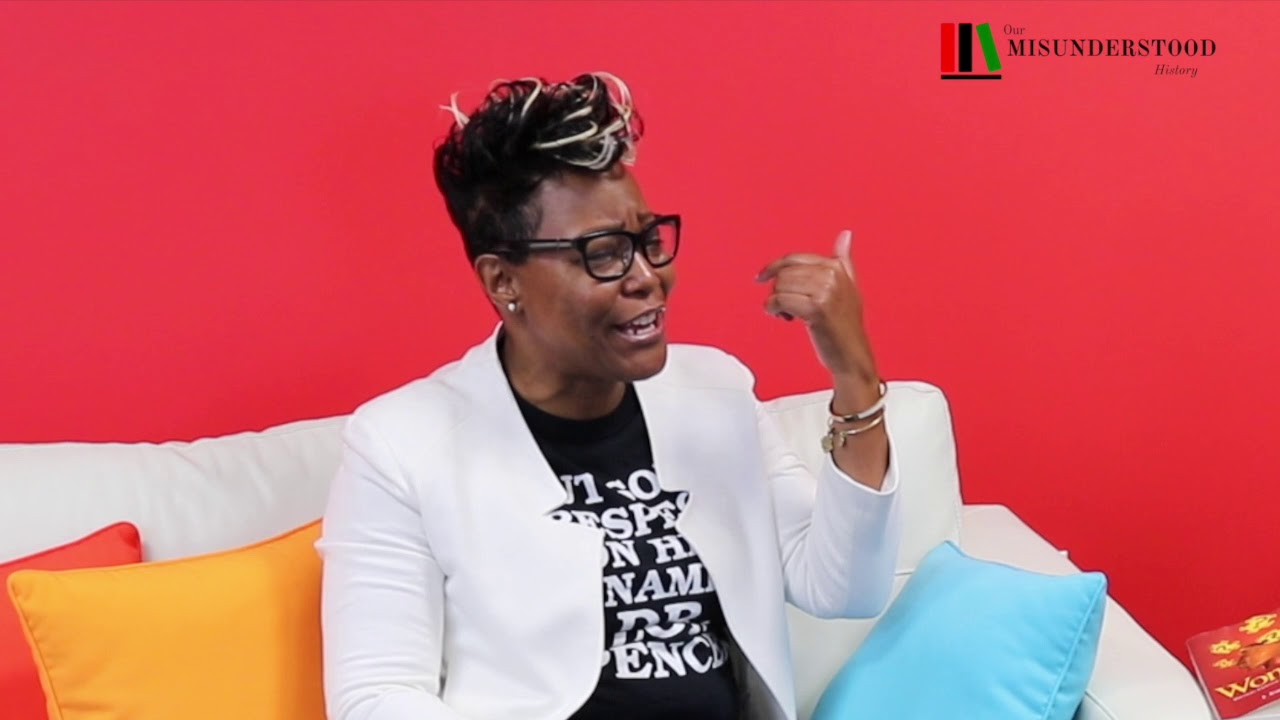 During a brief question-and-answer session facilitated by Assistant Professor of Africana Studies Dr. Christina Harris, a student studying criminal justice asked for advice on how to continue to support racial and social justice reform while pursuing a career in law enforcement. Spencer answered: "In order to bring justice, you have to be the police officer that is willing to be uncomfortable, that's willing to change the status quo. That's willing to uplift and create transformative culture by your willingness to be a voice when you might just be by yourself."
Senior Morgan Rush said of the symposium: "It's been an amazing experience every year, every time I go back [to the symposium]. I'm excited to hear what the keynote speaker has to say. Because even though the facts about Fannie Lou Hamer herself don't change, the inspiration and her legacy clearly has left a mark on those who speak about her, which is only more inspiring to me as an Africana Studies major."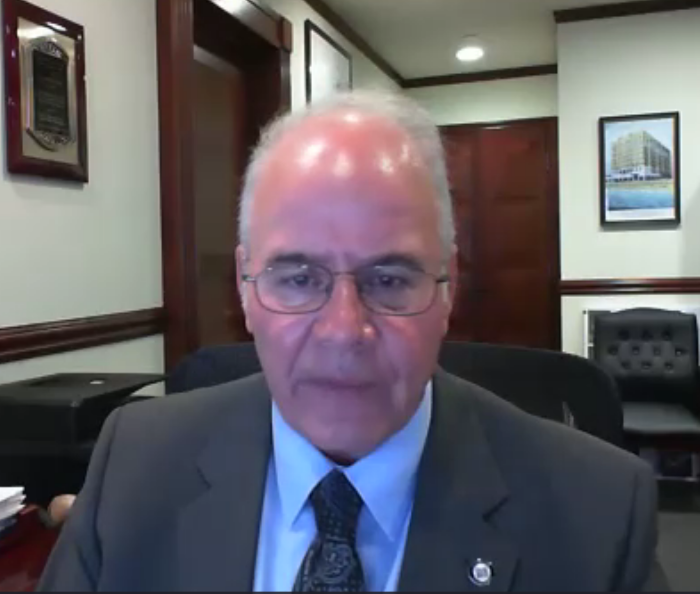 "We want our students to become actively engaged citizens involved in the process of bringing about the changes of tomorrow. And, rest assured, change is coming," said Stockton University President Harvey Kesselman in his remarks.
Notably, President Kesselman directly denounced white supremacy, upholding Stockton's strong commitment to fighting for social and racial justice. "So, to all of the white supremacists out there, standing by, seeking to divide and terrorize our nation: I say, without any reservations, we the people of Stockton University denounce everything you stand for. We denounce white supremacy, and we stand together in unity, vigorously promoting diversity and inclusion, because, as Mahatma Gandhi proclaimed, 'Our ability to reach unity in diversity will be the beauty and the test of our civilization.' And, together, we - all of us - will not fail."
The annual event is sponsored by the Africana Studies program, Unified Black Students Society, Office of the Provost, the Council of Black Faculty and Staff, Office of the President, Office of Institutional Diversity and Equity and the Office of Student Development.
Click here to watch the full recording of the 17th Annual Fannie Lou Hamer Symposium.
Reported by Eliza Hunt