Spotlight On: Visiting Archivist Catalogs Works of Constantelos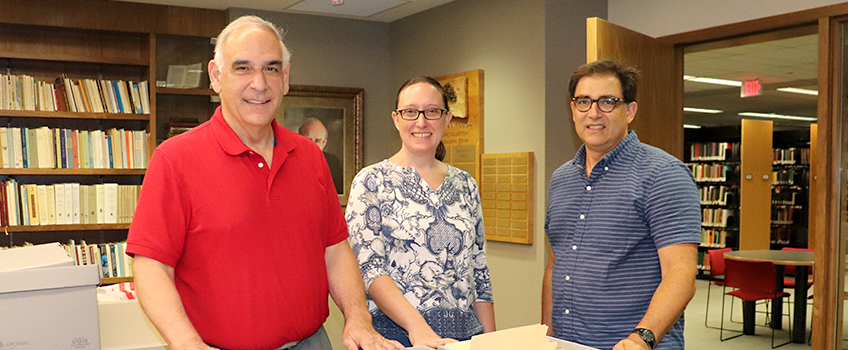 Galloway, N.J. – William Samonides looked very comfortable as he sat among an array of boxes in the Constantelos Reading Room at Stockton University. Samonides, who received his doctorate from Harvard, had pretty much called this space home since July 8, when he began the task of processing the papers of Professor Demetrios Constantelos.
Constantelos was a Distinguished Research Scholar in Residence and the Charles Cooper Townsend Sr. Distinguished Professor of History and Religious Studies, Emeritus, at Stockton. He authored 15 books and was also a "Mayflower" faculty member, meaning he began work here in Fall 1971 when classes were held at the Mayflower Hotel in Atlantic City.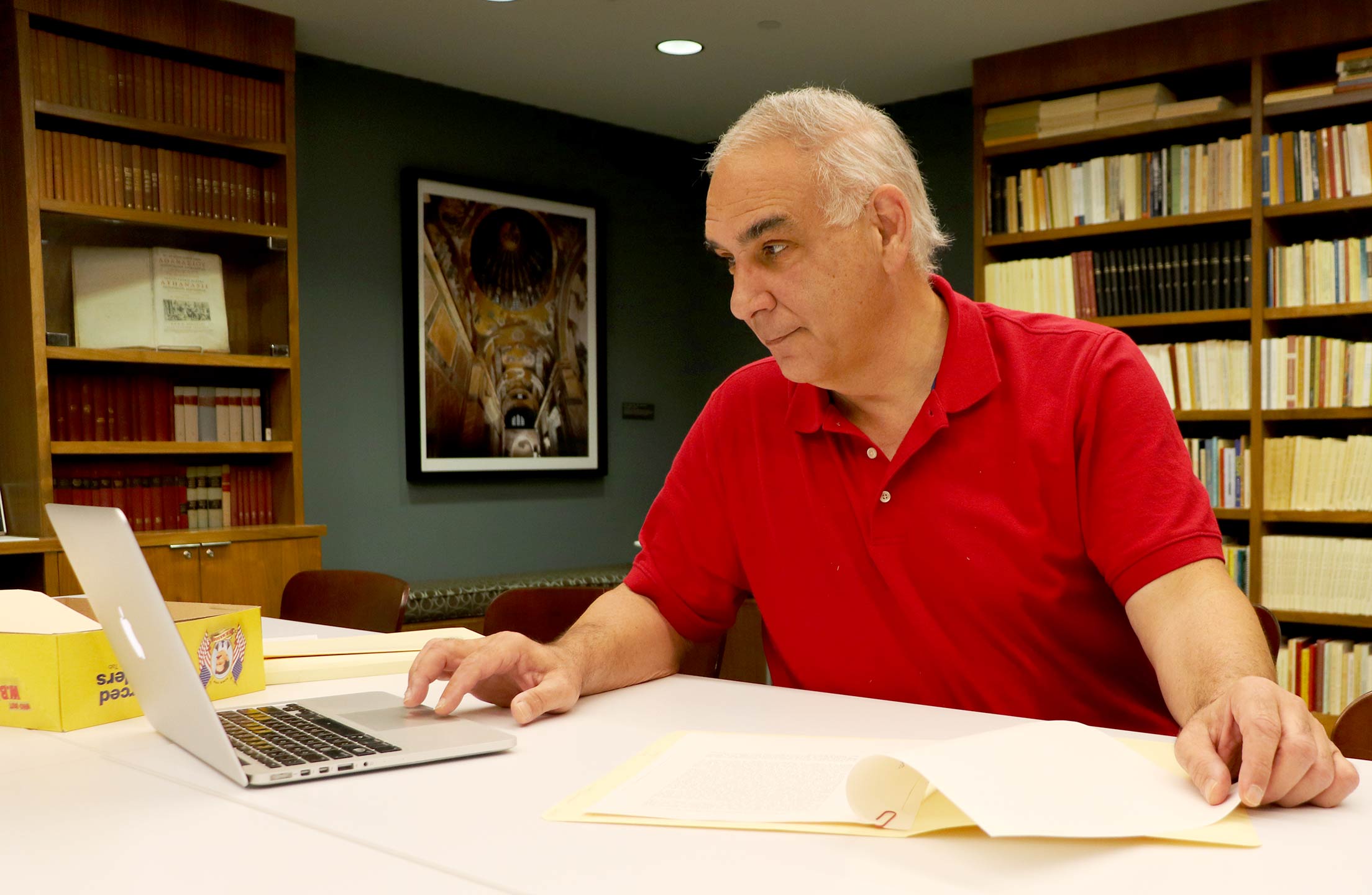 Tom Papademetriou, professor of History and director of Hellenic Studies at Stockton, invited Samonides to do this work since his passion and research was deeply rooted in the Greek Orthodox community.
"Processing involves organizing archival materials in a way that makes them easier to use for research. [Samonides] also created an exhaustive bibliography of the professor's work and an index for the 10 boxes in the collection," said Heather Perez, special collections librarian and University archivist. "His work will make the papers more user-friendly for those that come along and want to review them."
The Constantelos Family donated the papers last year which included his research notes, drafts and copies of his published works. In addition, there were plaques, certificates, photographs and awards he received during his long career.
Samonides said he did not know what to expect at first but found the process beyond interesting. This was the first time he was tasked with this type of project.
"It's a real inspiration to those of us who write to see what Constantelos was able to accomplish. I never had the pleasure of meeting the man, but I feel like I know him now through his writings," Samonides said on his final day at Stockton, Aug. 12. "I just have great admiration for what he accomplished. As a non-native speaker of English to have done what he did is quite remarkable."
Samonides plans to publish a piece about the collection next year which will introduce the work to the Greek Orthodox community, coinciding with an exhibit showcasing it at Stockton.
"What's amazing is Constantelos was here at Stockton, but he was incredibly prolific as a scholar and I believe we think of Stockton as a teaching school, but he was a scholar kind of teacher. That's what's amazing about him is his productivity, his vast publications," said Papademetriou.
The papers are available for research and the bibliography and index that Samonides created will soon be posted online for reference through the Richard E. Bjork Library's Special Collections. The Constantelos Reading Room is located on the second floor of the library.
Reported by Mandee McCullough