Spotlight On: Students Broaden Perspectives Through Global Experience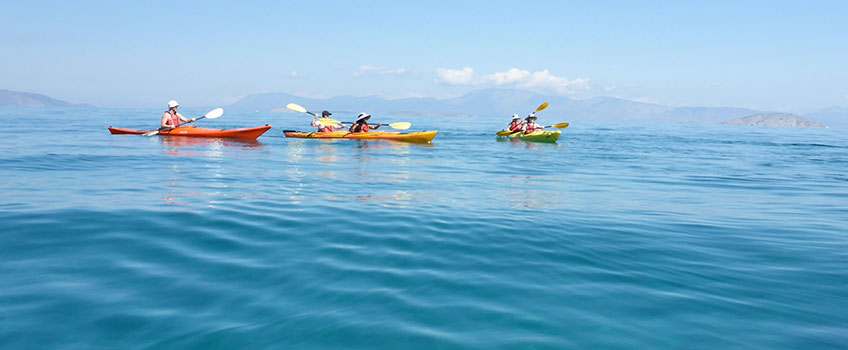 Galloway, N.J. – Ten Stockton University seniors had the experience of a lifetime visiting Greece in May, as part of their Greece: Geography, Culture and Tourism course. The class, taught by Daniel Moscovici, associate professor of Environmental Science and Geology, focused on a variety of environmental aspects about Greece including cuisine, geography, urban-planning, wildlife, tourism, economics, culture, transportation, migration and culminated in an eight-day trip abroad.
"In our class, 90% of the students had never left the continent and only one had been to Ireland with family," said Moscovici. "These global educational experiences are a chance for students to learn hands-on about complex and interconnected problems, rooted in a unique geography, and also to learn more about themselves. It was really a pleasure to see so many students personally grow in the course and on our educational journey."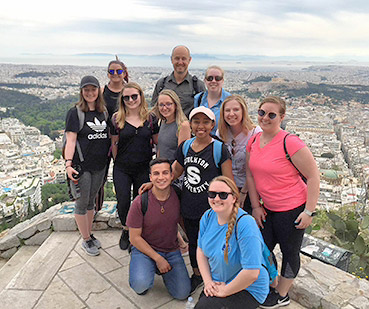 The students, from various majors, immersed themselves in an array of activities during their stay such as visiting different types of markets, hiking scenic terrain, visiting museums, and kayaking to Agistri Island to partake in a beach clean-up. The days began early, around 7 a.m., and ended as late as 11 p.m., filled with culture and diversity. This class, born from a memorandum of understanding between Stockton and The American College of Greece (Deree) in 2017, allowed the students to also attend guest lectures by Deree faculty while there. This was the first course made possible through this partnership.
Nicole Lloyd '20, a Psychology major who is minoring in Philosophy and Religion, shared that she had never been abroad and did not know what to expect. She found the most interesting part of the trip being engaged in the culture of the country.
"We did things that typical tourists would not do. The views we got to see each day were incredible. This trip really opened my eyes to all the beauty that the world has to offer. There is so much more exploring that I must do," Lloyd said. "I truly learned that there are so many different places with so many different cultures - each beautiful in their own way. This trip provided me with the knowledge and confidence that I need to continue traveling." Lloyd's future plans include attending graduate school to study Neuropsychology and pursuing a career in Clinical Neuropsychology.
Peter Evangelista '20, a Nursing major, has had a long fascination with Greece ever since he was a child, especially aspects of Greek mythology, so this course was a perfect fit for him.
"This class taught me how much history is out there in the world that I never thought I could have access to. I never saw myself as a traveler until this trip, therefore in a way this trip opened my eyes to the many possibilities that are nestled around the world in these beautiful places and countries," Evangelista said. "I have definitely been bitten by the travel bug and cannot wait until my next trip to someplace new where I can learn about the history there!" Evangelista aspires to be a trauma or pediatric nurse.
"These capstone general studies courses are geared for seniors and have been designed to deal with problems across multiple disciplines. Students gain perspective on the self and on the concerns of humankind," said Moscovici. "These multi-disciplinary courses prepared students for the complex world they are about to graduate into."
This course is offered every two years. To learn more about opportunities to study abroad at Stockton, visit the Office of Global Engagement.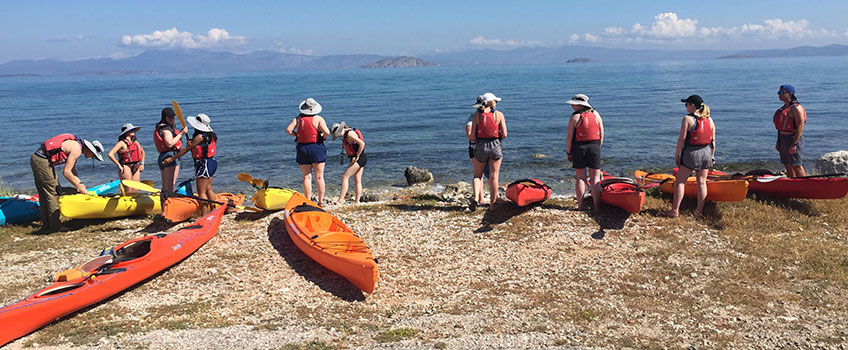 Reported by Mandee McCullough