Stockton Rises to 7th in 2020 U.S. News Rankings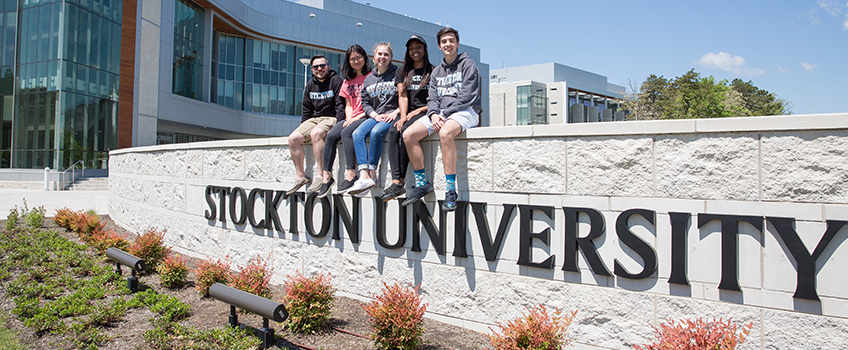 Galloway, N.J. – Stockton University has again improved its ranking among Regional Universities in the North, placing 7th among public universities in the 2020 U.S. News and World Report Best College rankings released today.
The university rose from 9th in 2019 to 7th in 2020. Stockton is also ranked 32nd among the 170 public and private universities in the North region, up from 41st in 2018 and 35th in 2019.
Stockton is also included on the list of 2020 Best Value Schools, which considers quality and cost, and as a Best Undergraduate Teaching School, which recognizes schools where faculty and administrators are committed to teaching undergraduate students in a high-quality manner.
The university is also included among the "A+ Schools for B Students" and "Best Colleges for Veterans."
Stockton President Harvey Kesselman said Stockton's continued rise in the rankings is a tribute to the faculty, staff and students who make up the Stockton community. This year Stockton expanded its Student Success Scholars Program office and its Military and Veteran Services office and lounge. The new Atlantic City campus, which opened in fall 2018, is providing more opportunities for student learning and internships in the city.
"Stockton's mission is, and will continue to be, to provide an affordable, high-quality education to a diverse population, enabling more college students to stay in New Jersey and more graduates to succeed in their chosen fields," Kesselman said. "Our number one priority at Stockton is our students and our ranking reflects that."
This year Stockton was also named one of 225 academically outstanding colleges in the Northeast in the 2019 "Best Regional College" listing by The Princeton Review, and was among 258 institutions in the Northeast included in the Wall Street Journal/Times Higher Education College Rankings 2020. Stockton was also ranked as the fifth best college in New Jersey by College Consensus in its 2019 report.
# # #
Contact:
Diane D'Amico
Director of News and Media Relations
Stockton University
Galloway, N.J. 08205
Diane.DAmico@stockton.edu
609-652-4593
609-412-8069
stockton.edu/media