Spotlight On: Sorge Receives All-Region Award for Mock Trial Team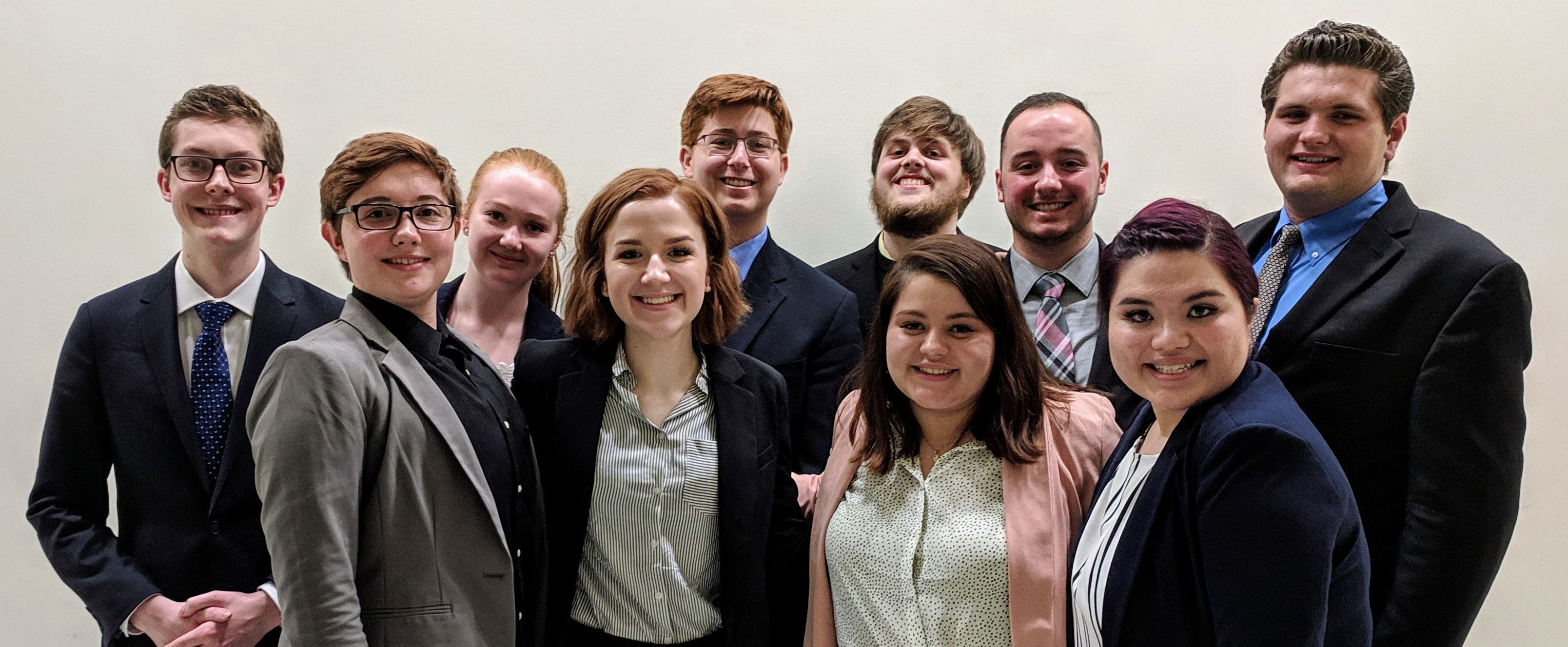 Galloway, NJ -- The Stockton University Mock Trial team competed Feb. 23-24 in the American Mock Trial Association Regional Competition at Princeton University. For the second year in a row, Nichole Sorge '18 of Holland Township, a Psychology major, was awarded the All-Region Outstanding Eyewitness Award at the competition's highest rank.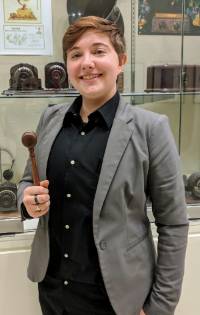 During the competition, the team argued both the prosecution and defense sides of a civil mock trial case against teams from Princeton University, Middlebury College, SUNY Albany and Amherst College.
"I'm extremely proud of the whole team; they've worked very hard since September to prepare for the competition and their hard work was evident in their arguments at Princeton. I'm looking forward to seeing this young team expand and advance in the years of competition to come," said Kimberley Schanz of Mays Landing, assistant professor of Criminal Justice and team adviser. Rick McKelvey, adjunct professor of Criminal Justice and Assistant Prosecutor with the Atlantic County Prosecutor's Office, assists in coaching the team.
Team members include Justin Bennion of Clifton, Annalise Catherine of Galloway, Jack Glenn of Washington Township, Sean Goldstein of Brick, Aden Hochrun of Jamesburg, Florie Hulbert of Cherry Hill, Siena McCabe of Galloway, Kira Murdock of Mays Landing, Dan Rossi of Freehold and Nichole Sorge of Holland Township.
Sorge has been on Mock Trial two years, joining as a junior. Her friend on the team needed someone to play role of a witness, so she volunteered to help out and the rest is history.
"I never expected to enjoy it nearly as much as I did. It was a wonderful learning experience that taught me a lot about the legal system and has greatly improved my public speaking skills. I think participating in Mock Trial has the potential to benefit a student regardless of their major or career plans. Knowledge of the law is useful for anyone," Sorge said.
Sorge noted that it has been an honor to participate against such wonderful schools and be recognized for her efforts.
"But the reward truly belongs to more than me. I could not have done so well without the constant help and encouragement of my team," Sorge said.
Reported by Mandee McCullough