New Alumni Event Draws Record-breaking Crowd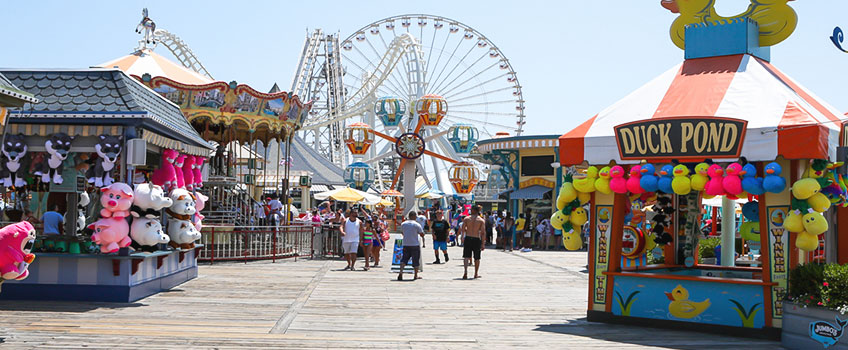 Galloway, N.J. – Every summer, Stockton University hosts a series of fun-filled events for alumni and friends to reconnect with the university and each other, and every year they keep getting bigger – yet none have been quite as big as the inaugural "Stockton Day" at Morey's Piers in Wildwood, N.J.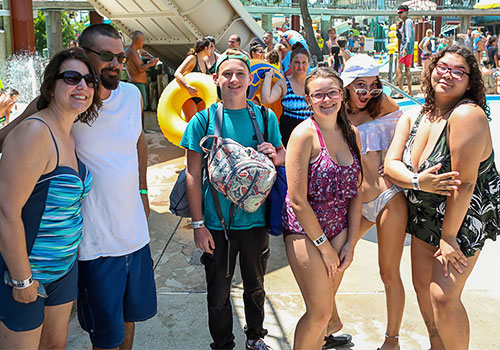 Held on Sunday, July 28, Stockton Day at Morey's Piers saw record-breaking attendance with 566 tickets sold - making it the largest alumni event in the university's history. Ospreys enjoyed the company of their fellow graduates and more than 100 rides and attractions that Wildwood's classic seaside amusement park has to offer. For some, the day has already become a new family tradition.
"It's good to be here with Stockton," said Julia Jackson, an incoming Stockton student. "This is now a family tradition because my mom and my grandmother both graduated from Stockton and we're all out here together."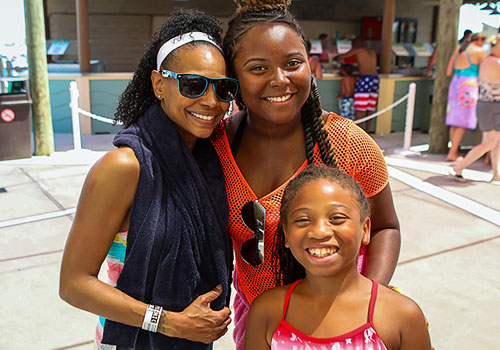 Julia's mother, Tonda Jackson '04, shared her daughter's sentiments.
"I am thrilled about everything Stockton continues to do for alumni, especially since a lot of schools don't offer ways to stay connected like this after you graduate," said Tonda. "It's exciting to spend this time with my daughters and my granddaughter and it's good to see other Stockton alumni out here enjoying the park."
Stockton Day at Morey's Piers is one of two new events on this year's Summer Alumni Event lineup, which continues to expand every year.
"We are excited to continue to offer new ways for our alumni and friends to stay connected to Stockton and to each other," said Sara Faurot, director of Alumni Relations. "Stockton Day at Morey's Piers and the upcoming Stockton Alumni Bar Crawl at the Orange Loop in Atlantic City are great new additions this year, and we hope to add even more events next year."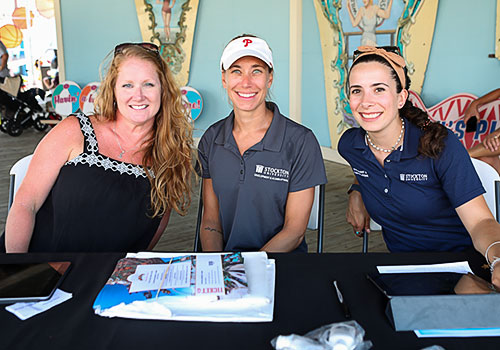 One event already on next year's list is the second annual Stockton Day at Morey's Piers, which will be held on Sunday, July 26, 2020 – save the date.
Stockton will cap off its summer lineup with three more alumni events:
See more photos from Stockton Day on Flickr.
Reported by Allie Sandberg.
# # #
Contact:
Diane D'Amico
Director of News and Media Relations
Stockton University
Galloway, N.J. 08205
Diane.DAmico@stockton.edu
609-652-4593
609-412-8069
stockton.edu/media