Spotlight On: Edwards Brings Purpose, Passion to Student Life at Stockton
Galloway, NJ -- Darius Edwards, a complex director for the Office of Residential Life at Stockton University, brings an enthusiasm to his role that is creating a lasting impact. Last year, he revitalized the Residence Hall Association (RHA) to create a dynamic organization for residents to gain leadership skills and make the entire Residential Life experience even better.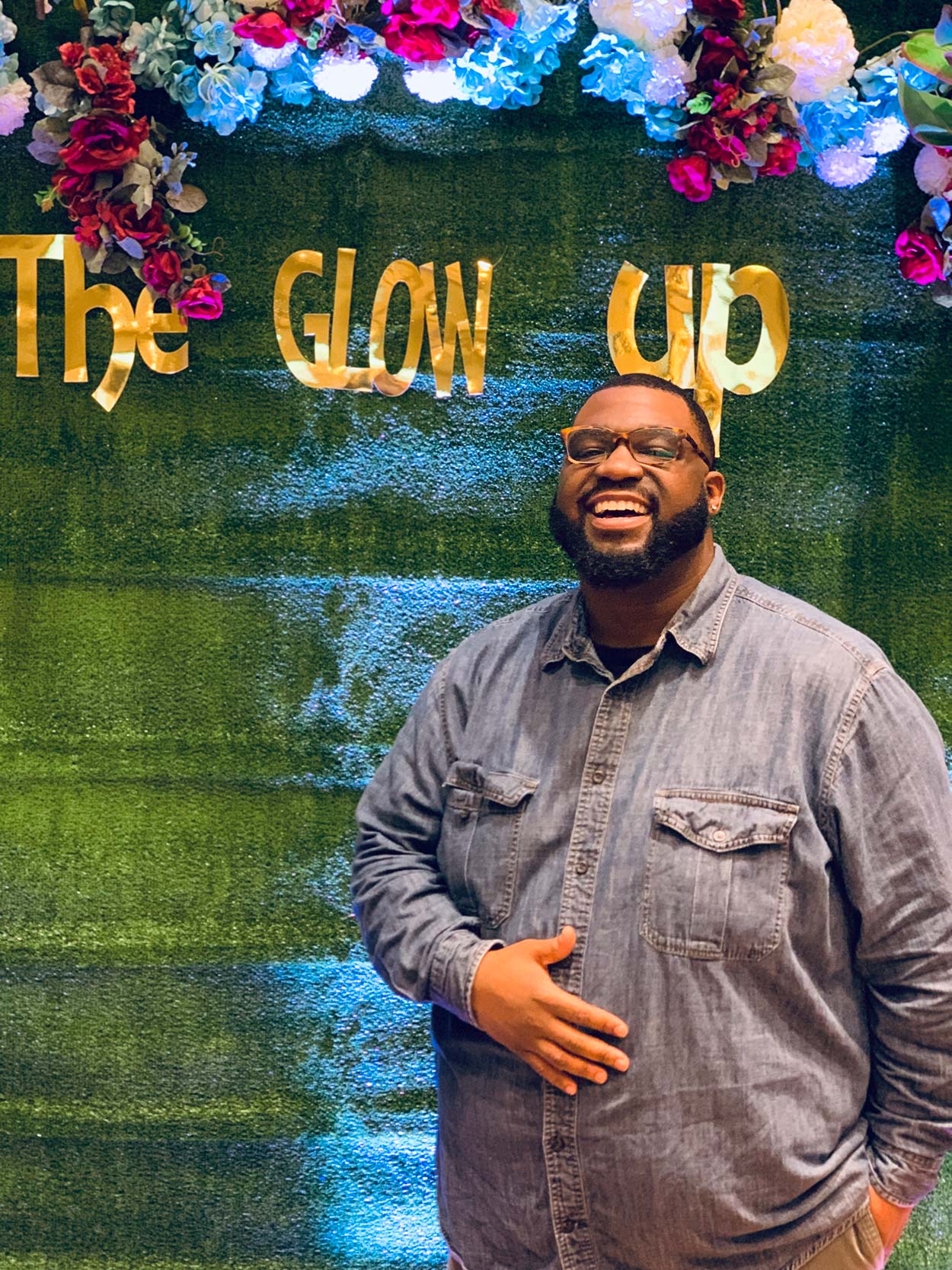 This year, Edwards is leading a new initiative called The Residential Oasis for Intercultural Engagement, also known as La Mesa. La Mesa is focused on centering the needs of students of color in its programmatic efforts through its four pillars: Identity Exploration, Cultural Immersion, Student Advocacy and Leadership Development. In the fall, La Mesa had its first event, "A Seat at the Table," a dinner party curated for students, faculty and staff to explore identity, advocacy and engage in solution-driven dialogue toward a more inclusive Stockton University.
"Serving as a complex director allows me to play a role in the holistic learning students do outside of the classroom. It's a pleasure seeing how my work and passion potentially aids in the growth of the students I come in contact with," Edwards said. "Leading the Residential Oasis for Intercultural Engagement initiative allows me to cater my programmatic creativity to students of color who are traditionally underrepresented and underserved. That means the world to me."
In January, Edwards led "The Glow Up," a Stockton Opportunity Fair designed to increase the representation of students of color in campus leadership opportunities. In partnership with The Career Center, "The Glow Up," connected over 100 attendees to internships, study abroad tours, on-campus employment and student leadership positions. For Black History Month, Edwards hosted the "POSE Community Ball" together with Unified Black Student Society, Pride Alliance and The COLOURS Organization of Philadelphia. This event highlighted the intersections of ethnicity and sexuality and provided experiential exploration of what the house and ballroom culture has been to and for queer communities of color.
Edwards recently applied for a highly exclusive professional development program, "The Social Justice Training Institute," and was accepted, an honor in itself. He attended the program Dec. 1-5, in Long Beach, Calif. and brought back critical information he presented to the Residential Life team in an engaging and meaningful way that they will in turn, share with their Resident Assistants and students.
"Darius Edwards encourages the residents and the students he supervises at all times. He constantly promotes programmatic initiatives that focus on the following high-impact learning outcomes that are extraordinarily relevant to first-year students: belonging, resource information, social outlets, personal responsibility, sexuality awareness, identity development and the need for a safe place to express feelings. Darius' creativity elevates our team daily," said Patricia Kelly, associate director of Residence Education.
Reported by Mandee McCullough