Stockton Hosts National Child Welfare Roundtable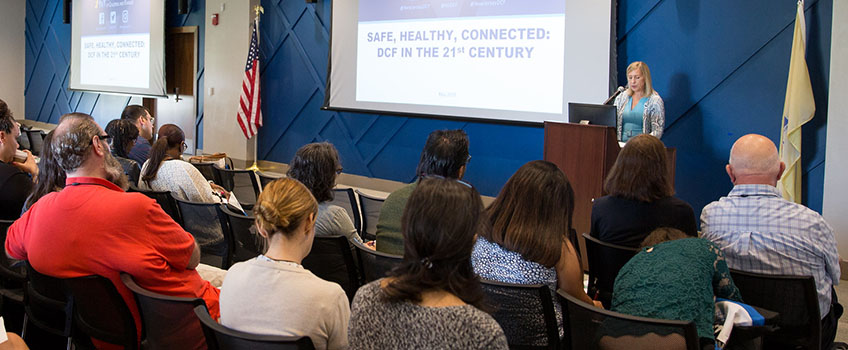 Atlantic City, N.J. _ Some 230 public child welfare employees and university partners from 31 states and three tribal nations shared best practices at Stockton University Atlantic City from May 21-23 at the annual National Title IV-E Roundtable on Child Welfare Education and Training.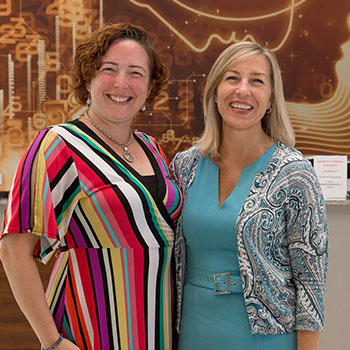 Dawn Konrady, Director of the Child Welfare Education Institute at Stockton, and chair of the conference, said it was the first time the conference was held on the East Coast and Stockton is proud to host it.
"We know that self-care is important, but you never get enough, so we programmed this nice weather for you," she told participants on Monday, many of whom walked to the campus along Atlantic City's famed Boardwalk.
New Jersey Commissioner of the Department of Children and Families, Christine Norbut Beyer, who earned her B.S. in Social Work from Stockton in 1991, gave the opening keynote speech and discussed New Jersey's vision for children and families as being "safe, healthy and connected."
She said during her career with Catholic Charities, the state, and the Casey Foundation she has had the opportunity to view child welfare systems across the country. She said and while all are working hard, none get the work completely right all of the time.
"We are all challenged to find ways to intervene safely," she said. "We may separate children from their families, and they are still not safe in foster care."
She said child welfare workers must address entire families and provide the support systems necessary to make the home safe and successful for all family members. That effort requires collaboration with other agencies and departments.
"Our vision is that all families are safe, healthy and connected," Beyer said. "It's everyone's issue."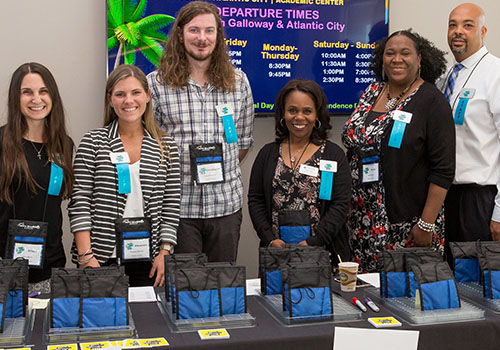 Beyer also addressed trauma-informed care and the influence of brain science in demonstrating the long-term impact of trauma on a child's ability to learn, grown and thrive.
She also said child welfare workers have to be aware of their own stresses and triggers, which can limit them when working with troubled families.
"It's okay to ask for help if you are struggling," she said. "We have to have these conversations."
The conference featured multiple breakout sessions and presenters from around the country and including Stockton's Child Welfare Education Institute, or CWEI.
The Host Committee representing Stockton's CWEI were: Dawn Konrady as conference chair, Daniel Ackerman, Joseph Everett, Diane Falk, Robin Hernandez-Mekonnen, Maya Lewis, Allison Monroe, Christopher Moore, Narina Parrish, John Searight, Elena Tominus, and Alexandra Widmann.
Other conference sponsors include: Rutgers School of Social Work, Childhelp, Kean University, the University of Alabama School of Social Work and the Child Welfare Information Gateway.
# # #
Contact:
Diane D'Amico
Director of News and Media Relations
Stockton University
Galloway, N.J. 08205
Diane.DAmico@stockton.edu
609-652-4593
609-412-8069
stockton.edu/media