Stockton to Honor Local Rowing Coach Bob Garbutt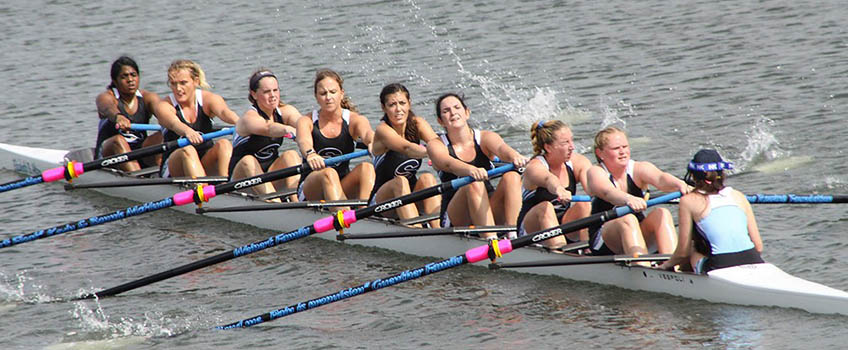 Galloway, N.J. _ Atlantic City High School teacher and rowing coach Bob Garbutt took the Atlantic City High School crew teams to 13 National Championships, won the Stotesbury Cup eight times, and finished second at Henley in 1994.
But Garbutt was much more than a coach. Over his more than 40-year career he's been a role model and mentor to hundreds of young men and women, some of whom went on to their own rowing glory.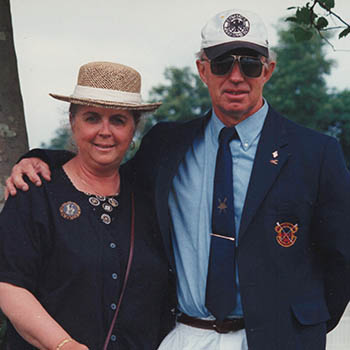 Stockton University will honor Bob Garbutt at its second Rowing and Growing with the Ospreys event at 7 p.m. on Friday, Feb. 28, 2020 at the Stockton University Atlantic City Academic Center.
Stockton rowing coach John Bancheri, who rowed for Garbutt as a student at Atlantic City High School in the 1970s, said Garbutt helped many young people find their path in life.
"He really became like a second father to me and others," Bancheri said. "He has four biological sons, and hundreds of extended family members."
Born in Atlantic City in 1941, Garbutt's family later moved to Pleasantville where Garbutt attended school. His rowing career began at age 17 in 1959 when he tried out for the Atlantic City Beach Patrol as an alternative to working on his grandfather's farm.
After graduating from Fairmont State College in West Virginia in 1964 he returned to Pleasantville High School where he taught wood shop and coached wrestling while his new wife, Judy, taught at Oakcrest High School.
The Garbutts left the area for a few years, but in 1968 he returned to coach football at Holy Spirit High School with Lou Paludi. In 1972 he accepted a position at Atlantic City High School where he introduced the first Computer Assisted Drafting class and coached football and rowing.
Rower John Strotbeck, who competed in the 1984 and 1988 Olympics, remembers Garbutt's family coming to the 1984 Olympics in Los Angeles, Calif. to watch him row.
"He really was a transformative influence on me," said Strotbeck, CEO of athletic apparel company, Boathouse Sports. "It goes beyond athletics."
A 40-year member of the Atlantic City Beach Patrol, Garbutt also plays bagpipes and began a business, Oarhouse LLC that makes oars for lifeguard boats. When he looks back on his career in coaching, he said he reflects on the pep talks he would have with the student athletes.
"Make a place better because you are there."
"Don't quit - stick to the fight when hardest hit."
"Cherish time with family and friends."
"He really believed that if you worked hard, you can accomplish anything," Strotbeck said.
Bancheri said both Bob and Judy taught him to believe in himself. Judy will also be recognized at the event for her support.
"Bob was a master at bringing out the best in everyone," Bancheri said. "He would help you develop confidence in yourself. He and Judy really loved what they did as educators. They taught us it's not what you have, it's what you do with what you have."
Stockton rowing has made great strides in its first year. The Women's Varsity Eight took a bronze medal at the Dad Vail Regatta in Philadelphia in May and was accepted to row in the Women's Collegiate Eights at the 2019 Head of the Charles Regatta in Boston in October. The team is ranked 20th nationally among Division III schools in the spring Collegiate Rowing Poll.
Tickets for the event and information about sponsorships are online at stockton.edu/rowingevent.
# # #
Contact:
Diane D'Amico
Director of News and Media Relations
Galloway, N.J. 08205
Diane.D'Amico@stockton.edu
609-652-4593
609-412-8069
stockton.edu/media