Picture Stockton...Students Holding History in their Hands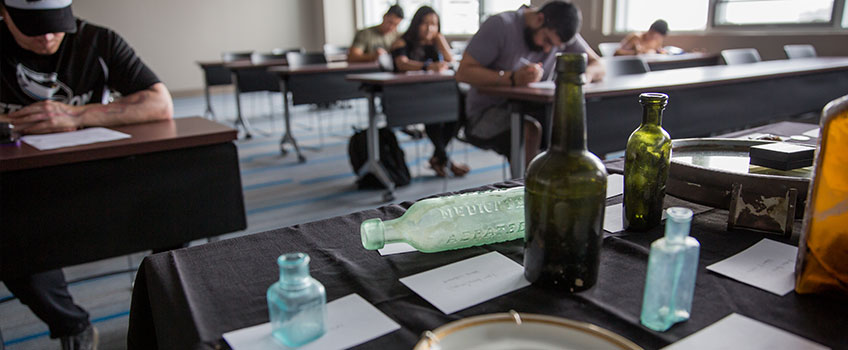 Marble doorknobs, a uniform button, glass beads, a porthole and other maritime artifacts sit on a table in front of students taking Stephen Nagiewicz's class "Impact of Shipwrecks on New Jersey Maritime History."
Coral decorates the smooth marble doorknobs that were cargo on the Brunette, a steamer that sunk on its way to Philadelphia in 1870.
The button fastened a Revolutionary War soldier's uniform.
The glass beads, denoting value, hung on necklaces worn by slaves.
The porthole belonged to the USS Algol, a cargo ship that served in World War II and now rests on the floor of the Shark River as part of an artificial reef in New Jersey.
Diving to shipwrecks has brought Nagiewicz, an adjunct instructor of maritime archaeology, closer to history. He brought a variety of artifacts from shipwreck tragedies and historically significant events to class. Students got to hold history in their hands.
Photo and story by Susan Allen
Note: Stephen Nagiewicz will talk about the maritime history of Atlantic City on Tuesday, June 18, a 6 p.m. at Stockton University Atlantic City in the Fannie Lou Hamer Event Room (Academic Building). The lecture is free and open to the public.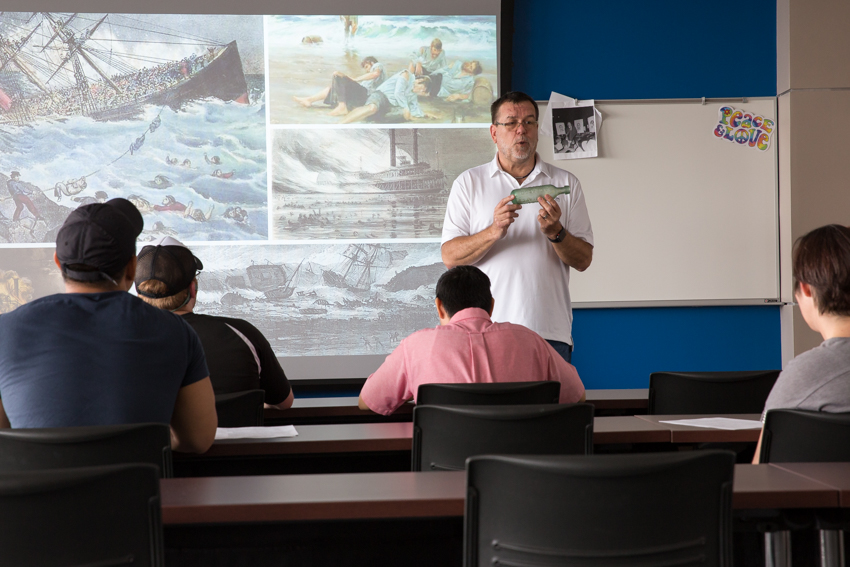 Stephen Nagiewicz, author of "Hidden History of Maritime New Jersey," shares the stories behind shipwreck artifacts that offer a peek into the past.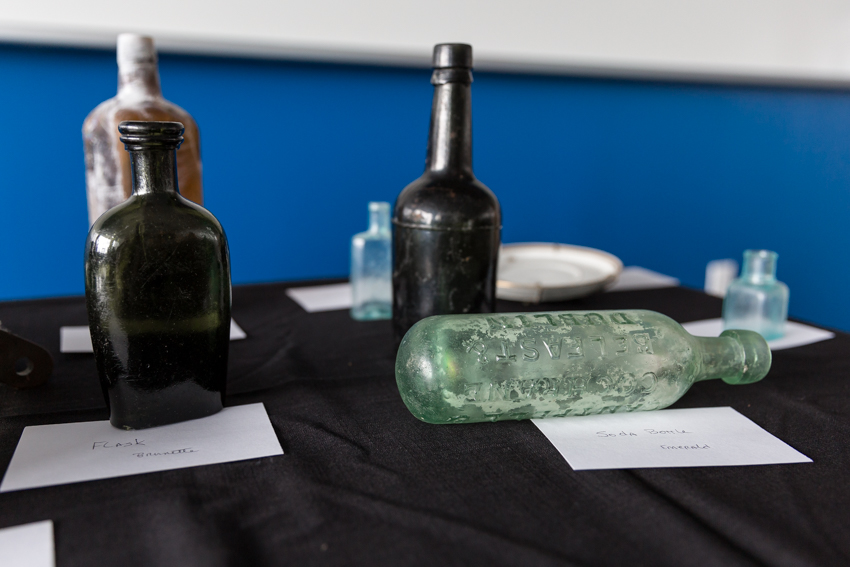 A round-bottom Cantrell and Cochrane bottle rests on its side. This bottle style was used for seltzer water and ginger beer to keep sediment from settling and to keep the cork stopper moist to prevent it from drying out and letting carbonation escape.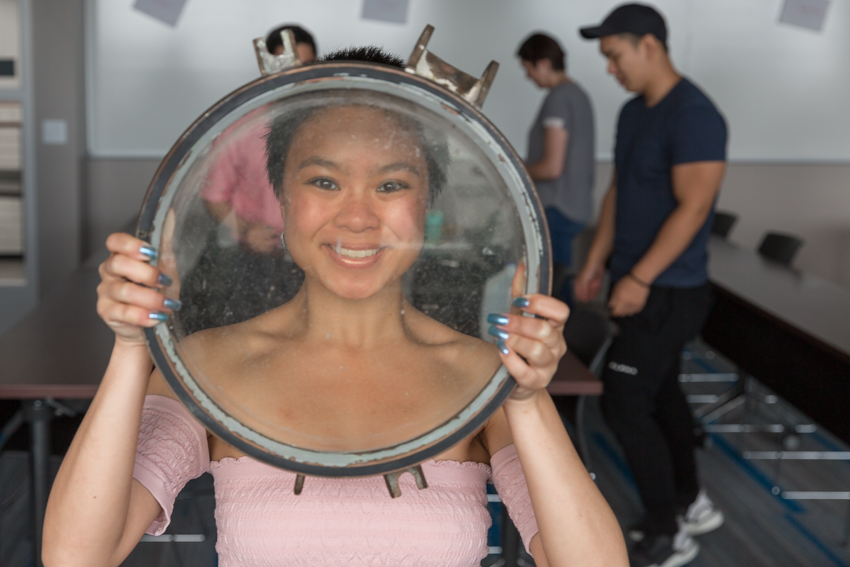 A students looks through the porthole of the USS Algol.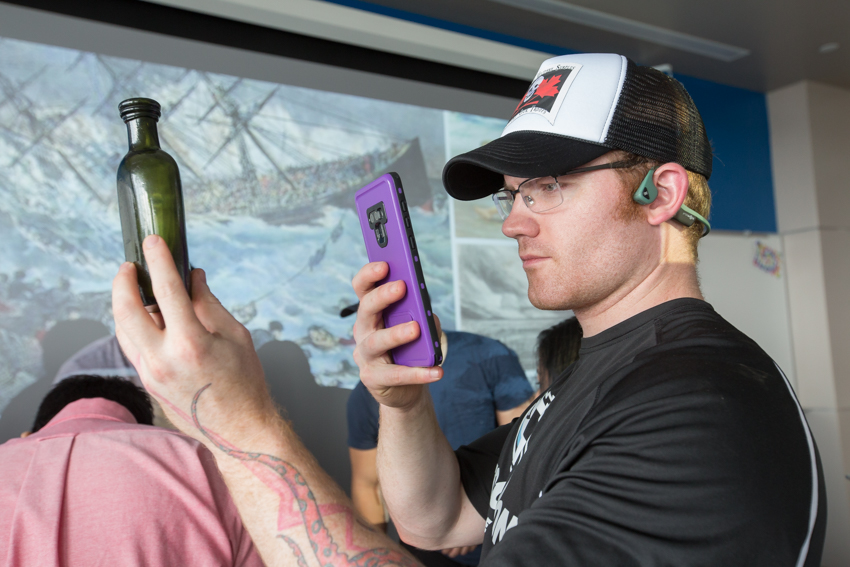 Students took photos of the artifacts and were assigned to research their history.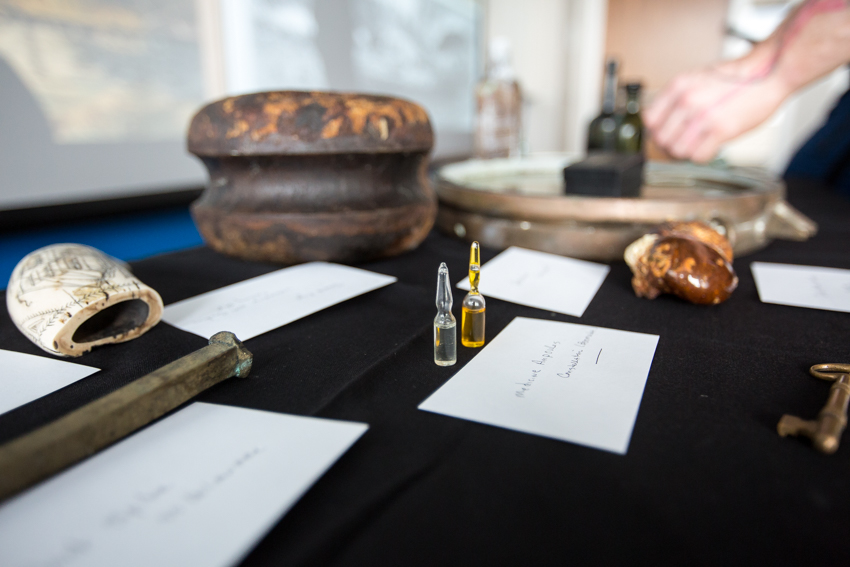 These medicine ampoules (sealed vials) came from the Constellation wreck off of Bermuda.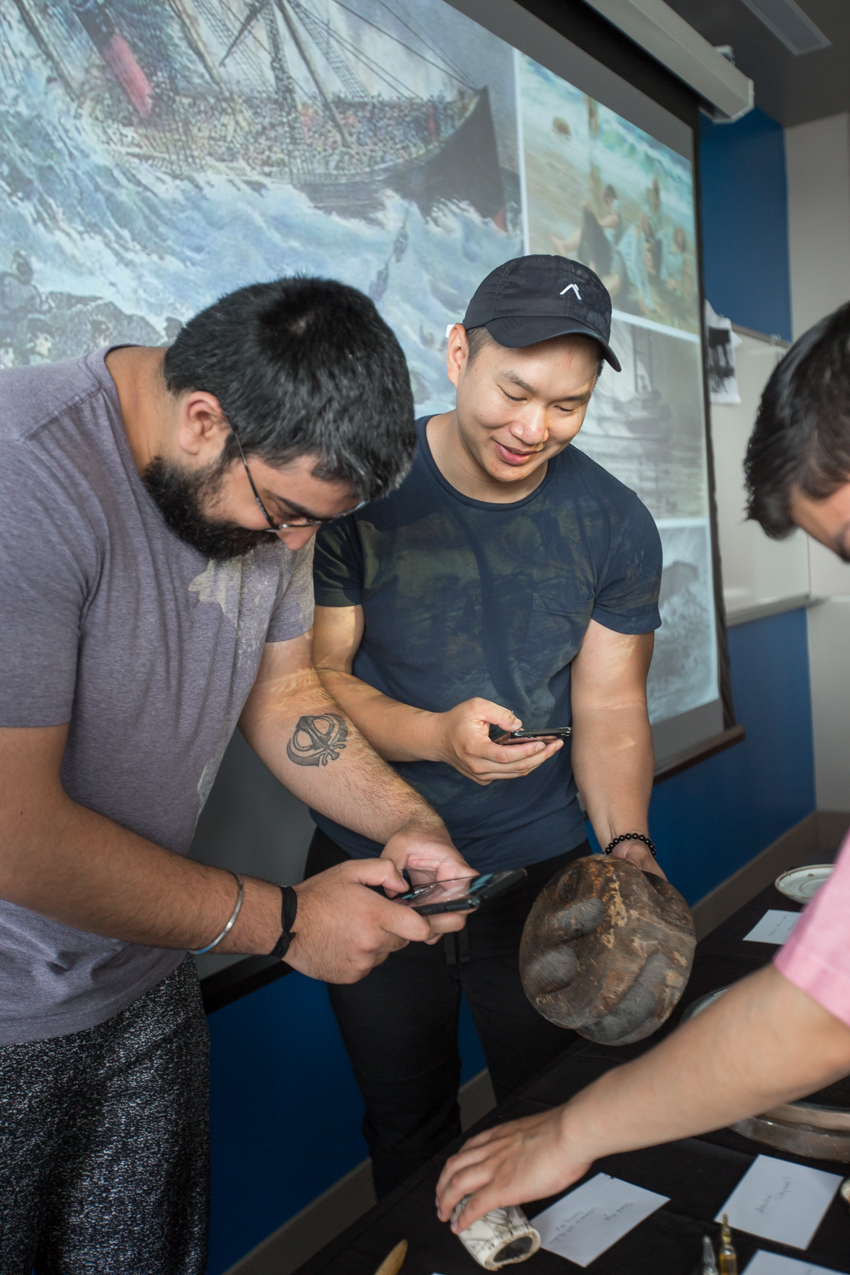 Students examine a wooden piece called a deadeye used to funnel ropes and steady the mast of a sailing ship.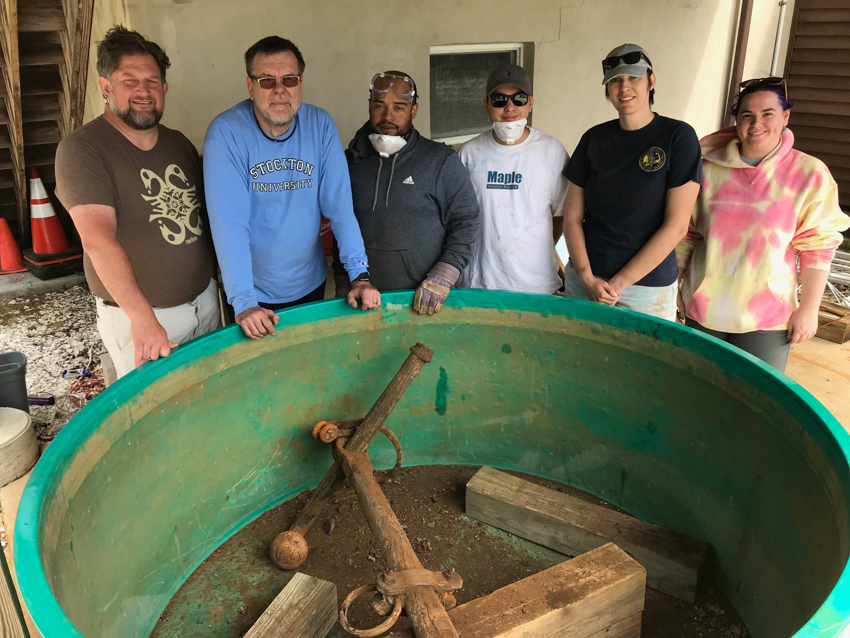 Nagiewicz and students are working out of Stockton's Marine Field Station to prepare a wrought iron kedge-style anchor from the Bead shipwreck for public display. In addition to securing a ship, a kedge anchor was used to help sailing ships make turns. The Bead was a ship operated by privateers and burned by the British during the Revolutionary War's Battle of Chestnut Neck.