Picture Stockton: Hosting Race Day on the Bay for Rowers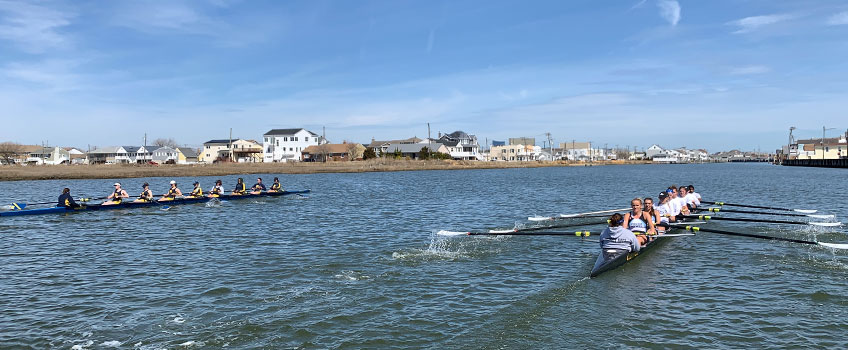 Oar blades sliced the bay in sync, propelled by rowers participating in Stockton University's race day in Atlantic City on March 24. The Osprey Navy, consisting of the women's NCAA division III team and the men's club team, raced a 1,700-meter course against rowers from the University of Rochester and Cabrini University. Local residents cheered the rowers from their porches and docks, while spectators lined the bulkhead and balcony at the Atlantic City Boat House.
Stockton topped Cabrini in two races. For detailed results, visit the Stockton Athletics story.
View the photo story below by Susan Allen.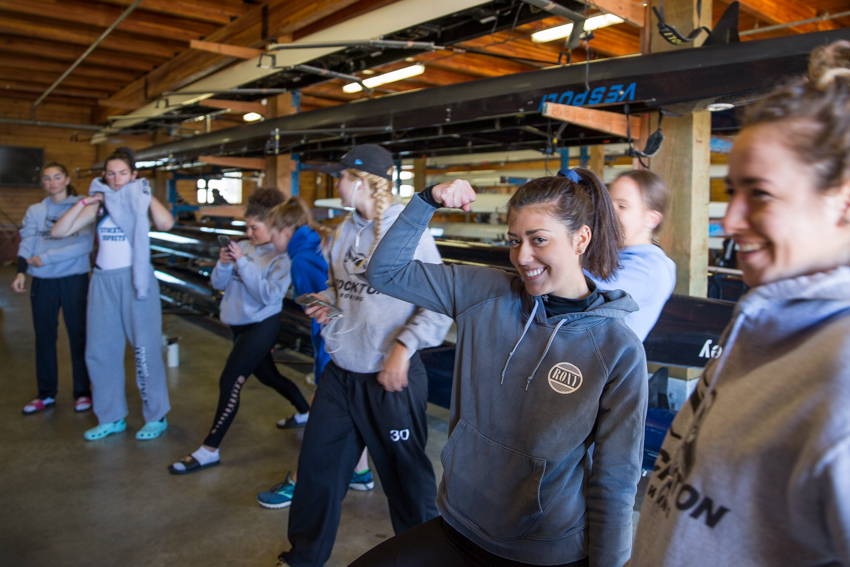 Jany Anderson warms up before hitting the water.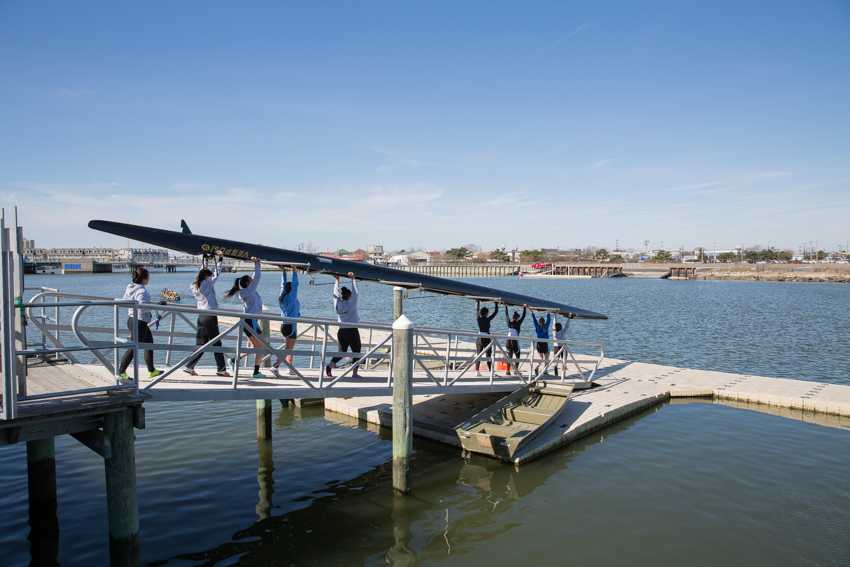 Rowers carry their shell down the dock after Coach John Bancheri made the process look easy with his directions to lay hold and take an inside grip, helping the team to work as one.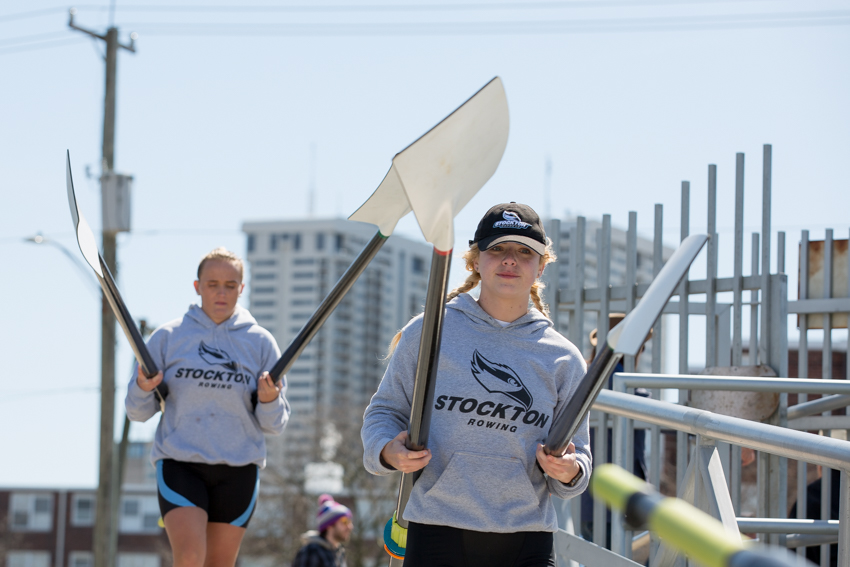 From the left, Kayla Boker and Mikayla Reis carry the oars.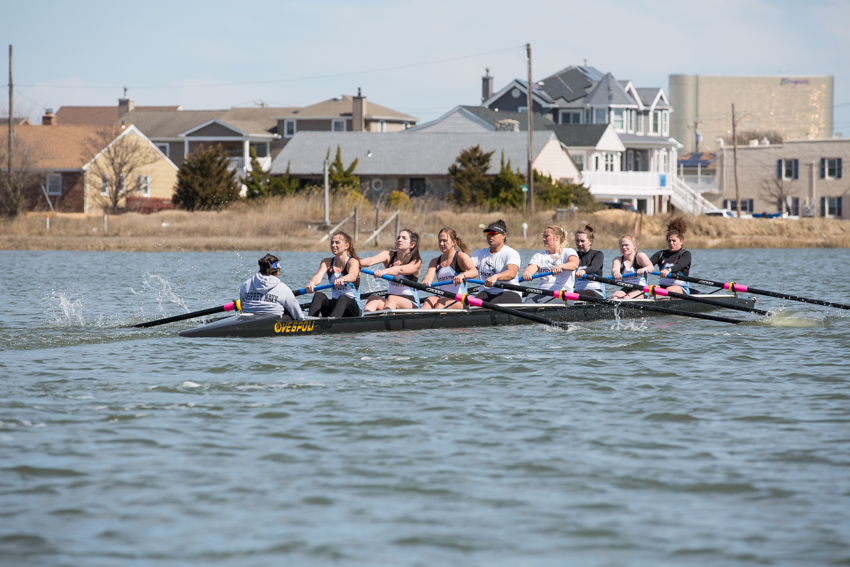 Wind textures the bay surface as Stockton's varsity eight gives it their all.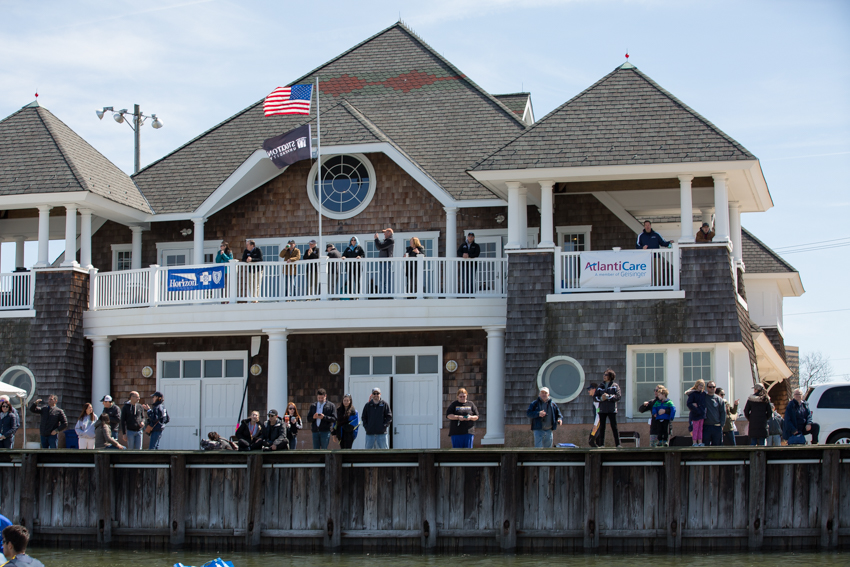 Horizon Blue Cross Blue Shield of New Jersey underwrote the cost of a varsity 8 shell named after local rowing legend, Stan Bergman, and AtlantiCare was a race day sponsor.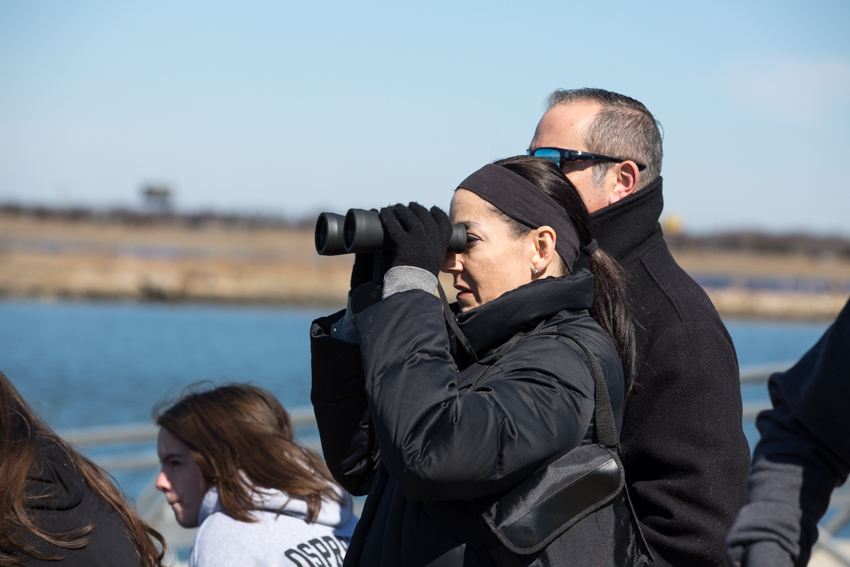 Spectators watch through binoculars as the boats glide under the Albany Avenue bridge.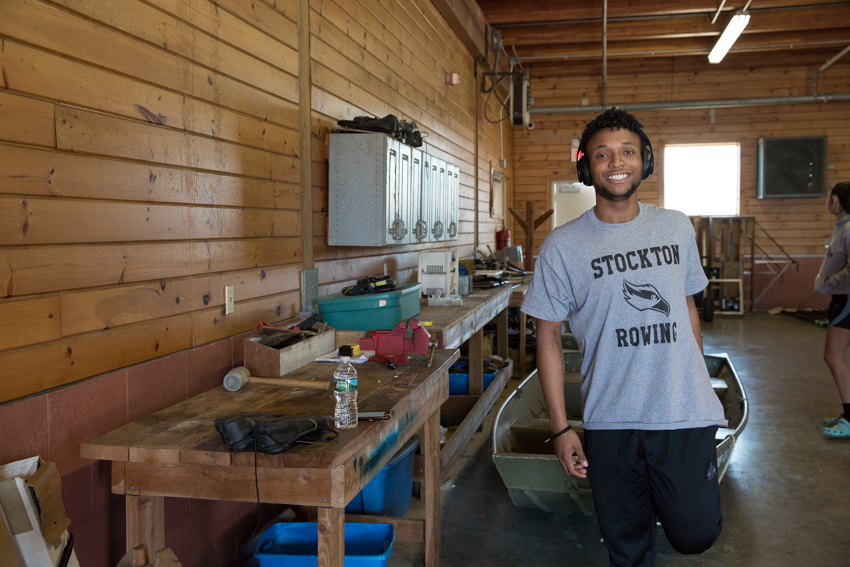 George Dawson-Daily III listens to music as he prepares for a race.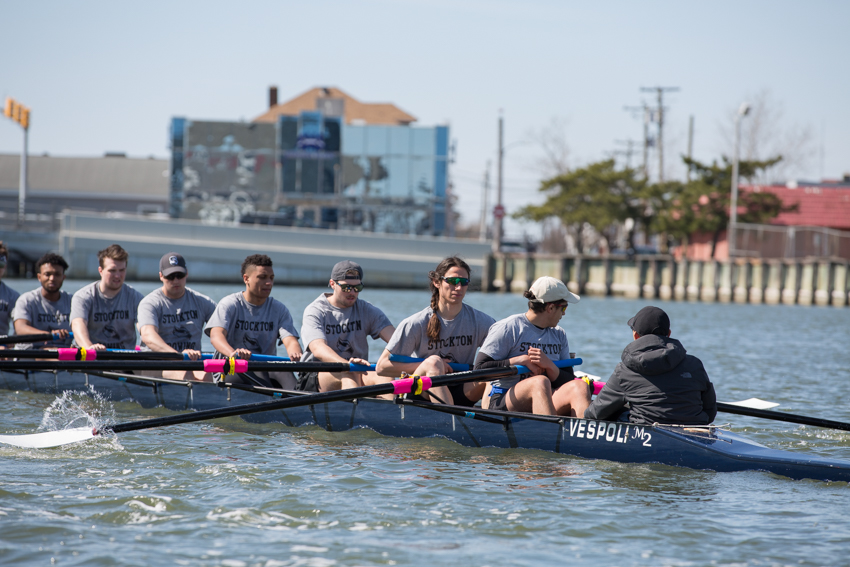 The men's club team launches from the dock and heads to the start line at Kingston Avenue.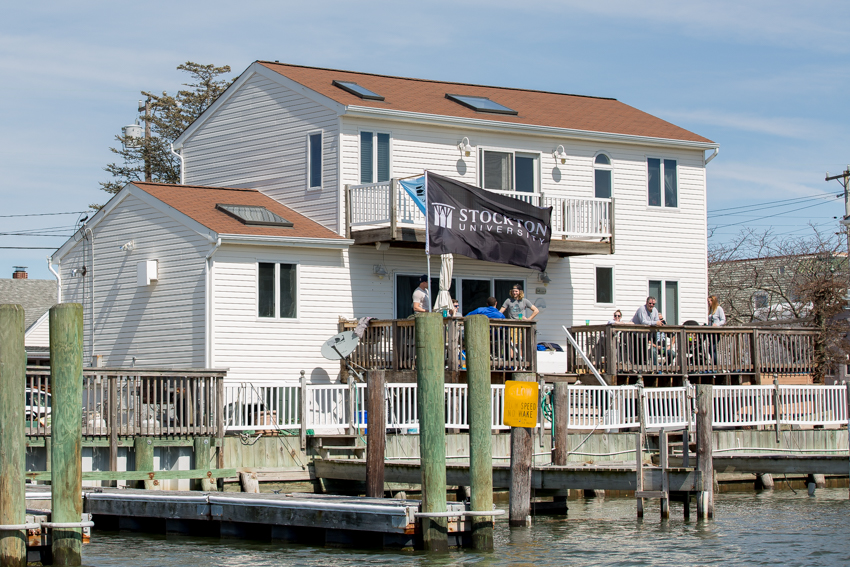 As the ospreys rowed past bay-front homes, Stockton flags waved in the wind.
A number of four-legged fans came out to watch.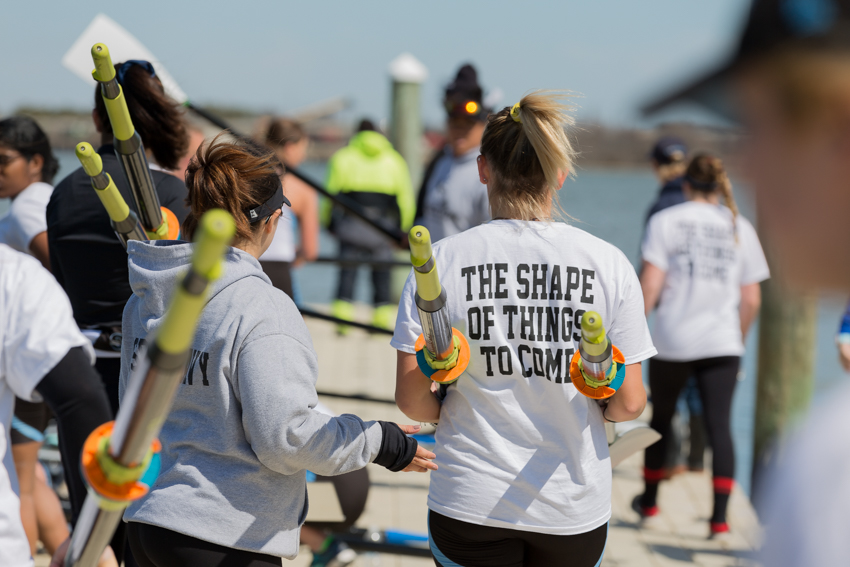 Sunday's race was only the beginning of what's to come.
View more photos on Flickr.