Picture Stockton...Helping Incoming Students Envision Their Futures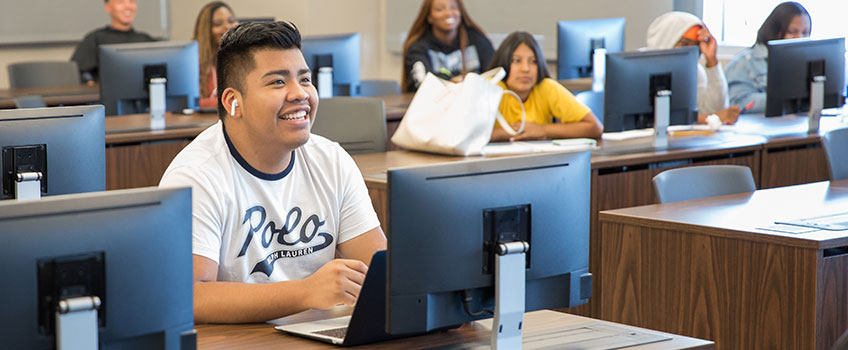 A lot can happen in five weeks--just ask a survivor of Stockton's Educational Opportunity Fund (EOF) summer academy. Incoming freshmen moved onto campus in Galloway and Atlantic City in June for a rigorous academic and social program that prepares students for a successful college experience.
In just a short time, EOF changes lives. Experienced faculty and tutors prepare students for the next four years with a daily routine that begins around sunrise. Students start the day with warm-up activities and then move on to classroom instruction. There are a number of fun activities that include beach days and trips to amusement parks and volunteer projects that add a social and bonding element to the experience.
EOF is unofficially known as "Extension of Family" and "Envisioning our Future."
Kayla C. Hughes, of Jersey City, said "I feel ready for the fall semester thanks to the support of the professors and tutors who invested in us."
Hughes is majoring in Biology and wants to be a fertility specialist. The program was "hard, but worth it," she added.
Kristyn Laaouina, of Flemington, said, "EOF changed my mindset going into college and prepared me. I'm not scared anymore. I'm really excited."
View the photo story by Susan Allen for a glimpse of the EOF summer program.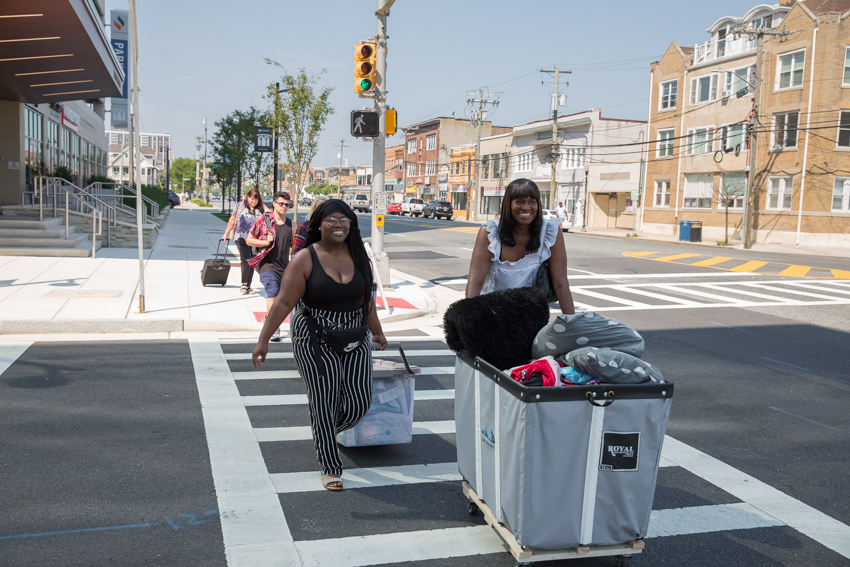 Students push carts with their belongings as they move into their new homes for the summer in the Atlantic City Residential Building. Last year, the EOF program expanded to include an Atlantic City cohort while the campus on the Boardwalk was under construction, so this year was the first year EOF students lived in Atlantic City.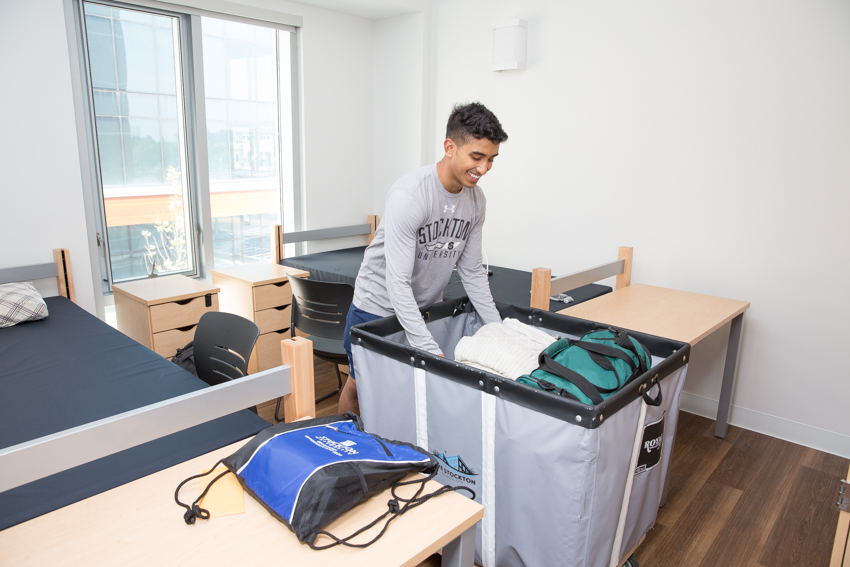 Move-in day is filled with excitement and nerves as students say goodbye to their families and meet their new Stockton family.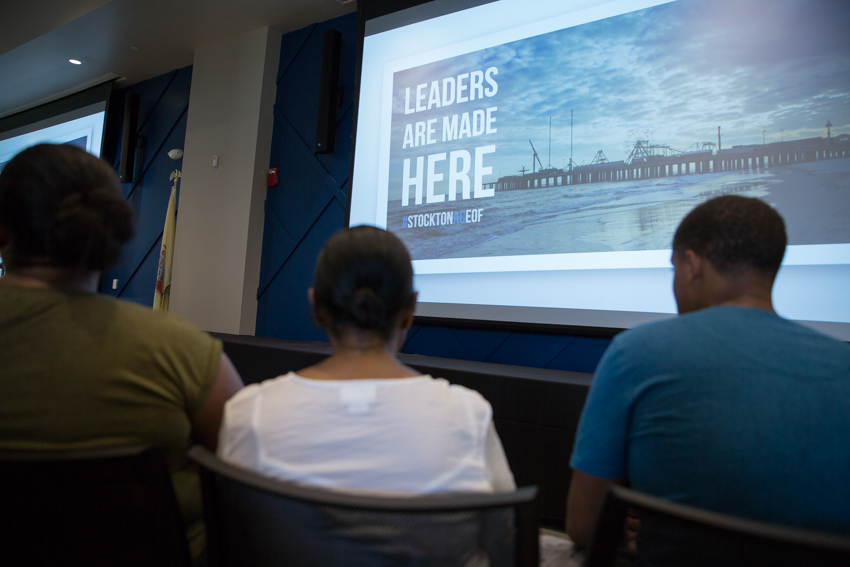 During a welcome presentation, Bob Heinrich, chief enrollment management officer, told students and their families that "engagement is an important element of your success" and "it's the combination of academics and involvement that will allow you to grow as a person while obtaining the skills needed to become employable and successful."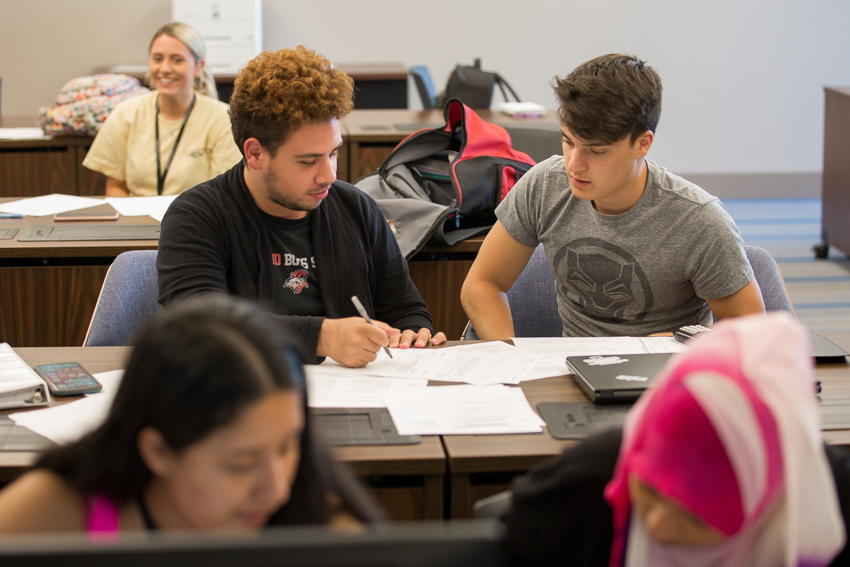 Many EOF alumni return as tutors and mentors to help the next class of EOF students. Alumni tutors said that the support, discipline and friendship is what made them want to give back to the program.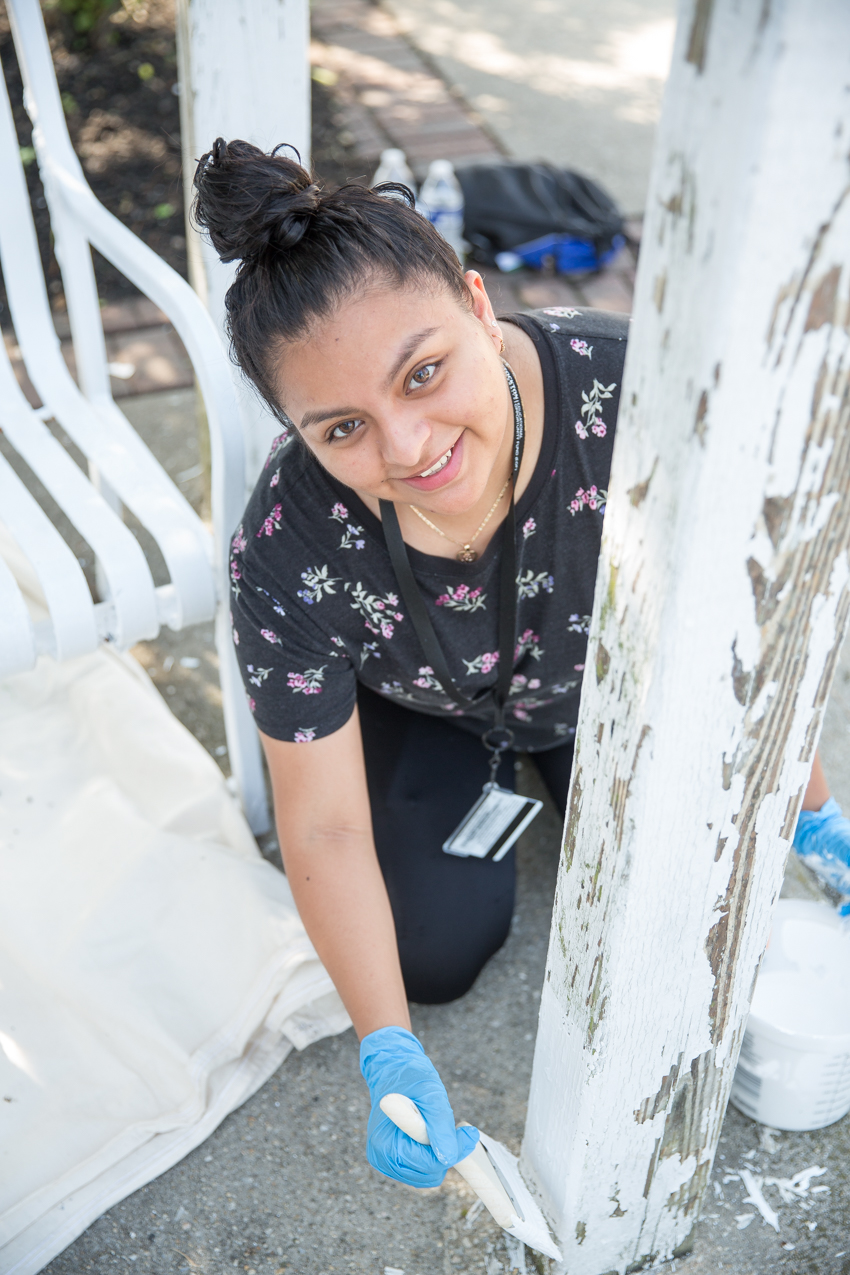 Furnishings in O'Donnell Memorial Park receive a fresh coat of paint. EOF Atlantic City partnered with the Casino Reinvestment Development Authority for service-learning projects to beautify the park that is located next to the Academic Building.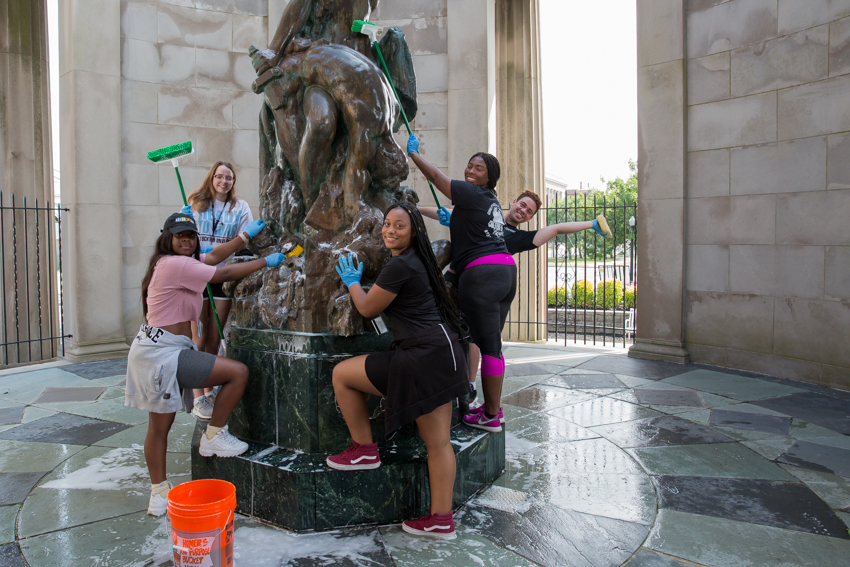 Volunteers scrub Atlantic City's Greek Temple Monument World War I Memorial.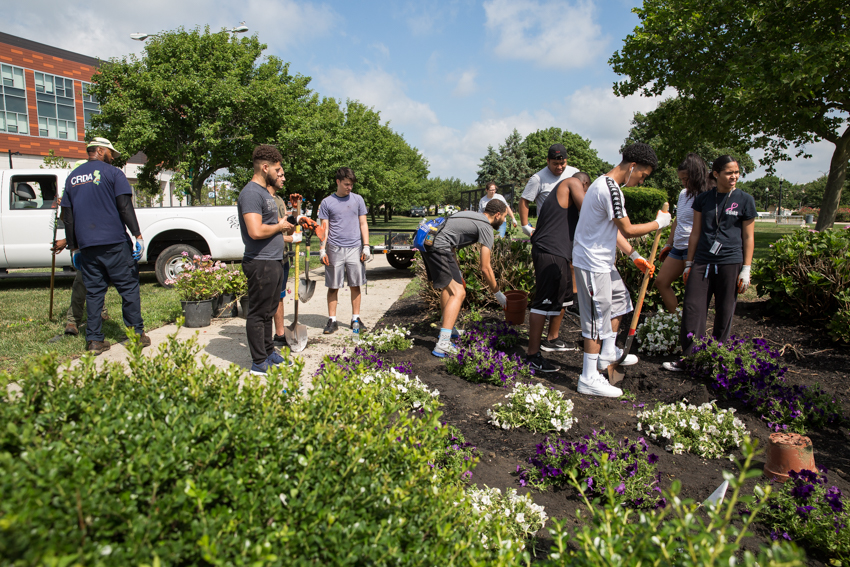 Three hundred pink, white and purple petunias were planted in O'Donnell Memorial Park.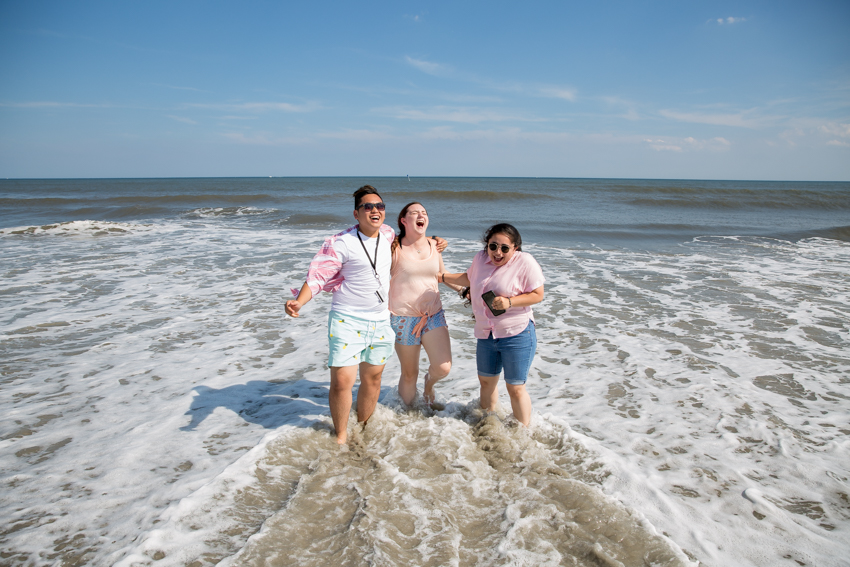 Following an afternoon of service-learning, the ocean instantly refreshes volunteers during the Beach Bash.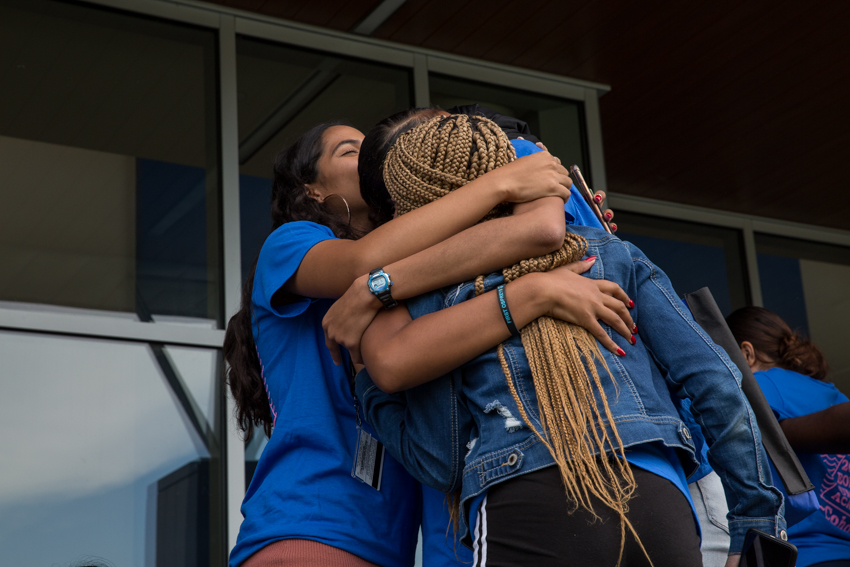 Tearful hugs are exchanged after an emotional closing ceremony.