Picture Stockton...Celebrating University Weekend from Campus to Coast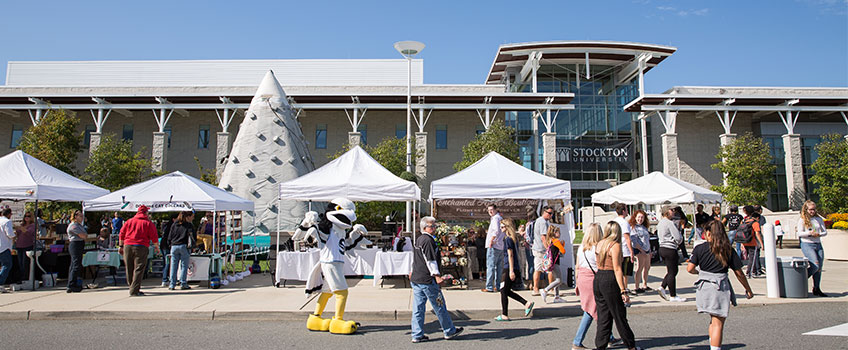 Ospreys and their families celebrated University Weekend at more than 30 events spanning four days from the Galloway campus to the coast.
Students dressed for success and met with employers at the Career and Internship Fair, stories of Stockton's early days were shared by those who lived them at Myths and Legends, Grandmaster Flash brought hip hop to the Stockton Performing Arts Center, distinctive alumni were recognized at an awards ceremony, the 2019 Athletics Hall of Fame class was inducted and much more.
Below are photo highlights from the parade, street fair and Ospreys on Tap, held on the Galloway campus, and Coast Day, held at Stockton Atlantic City.
View the photo story by Susan Allen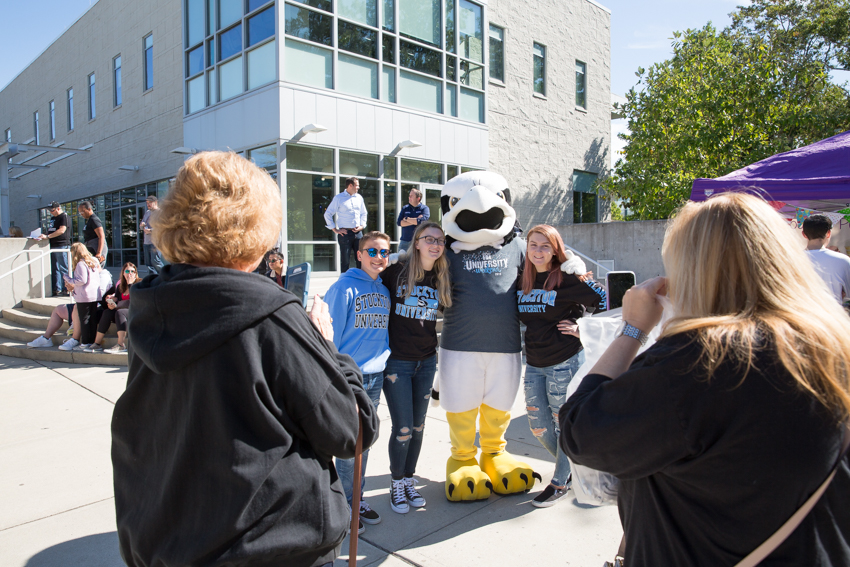 TALON was likely the most photographed osprey during University Weekend.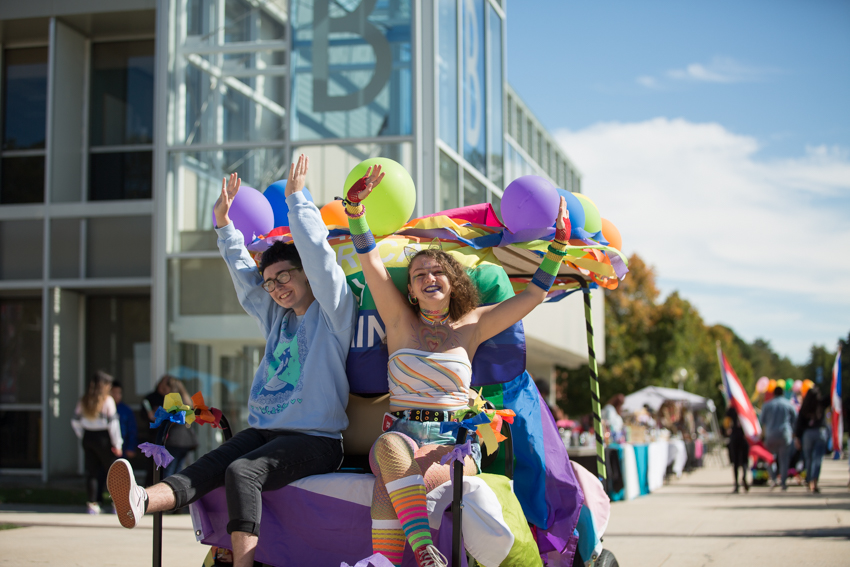 Stockton Pride Alliance waves to parade viewers.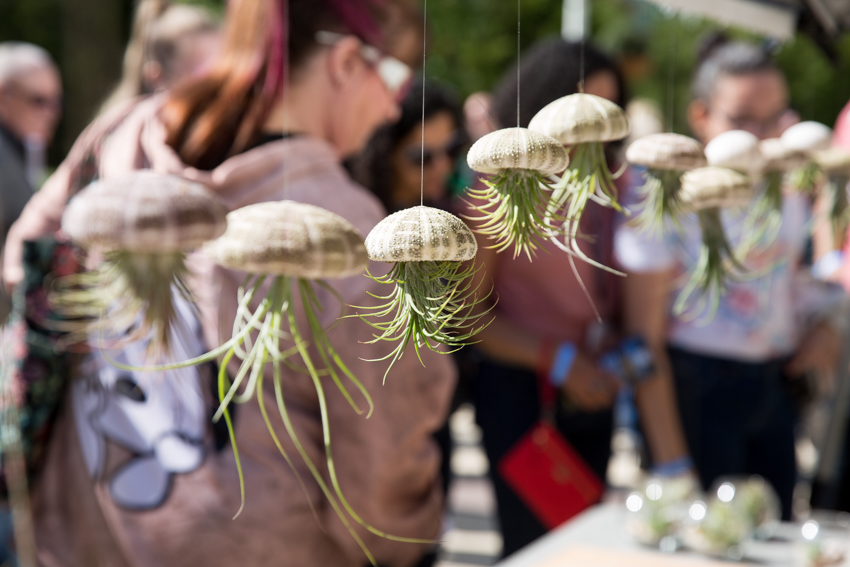 The street fair was bigger than ever, lining College Walk and wrapping all the way around the Campus Center.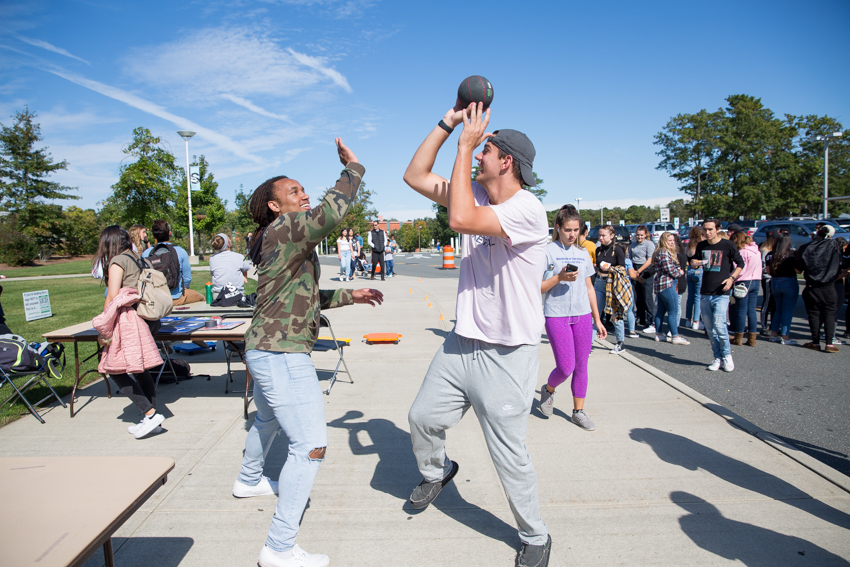 Games, an inflatable rock climbing mountain, a touch tank from the Atlantic City Aquarium and food trucks filled the front of the Campus Center.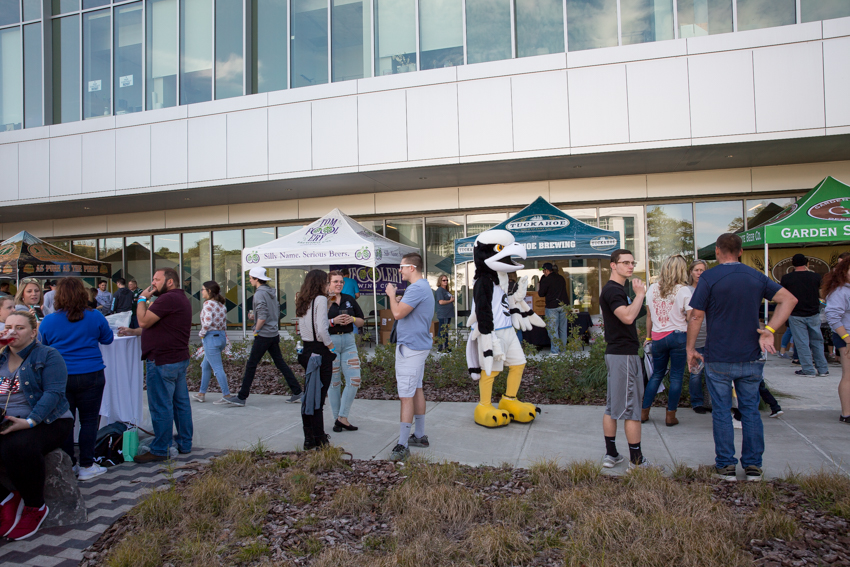 In the Academic Quad, Alumni Relations sponsored Ospreys on Tap featuring Pinelands, Tuckahoe, Vinyl, Garden State and Tomfoolery brewing companies.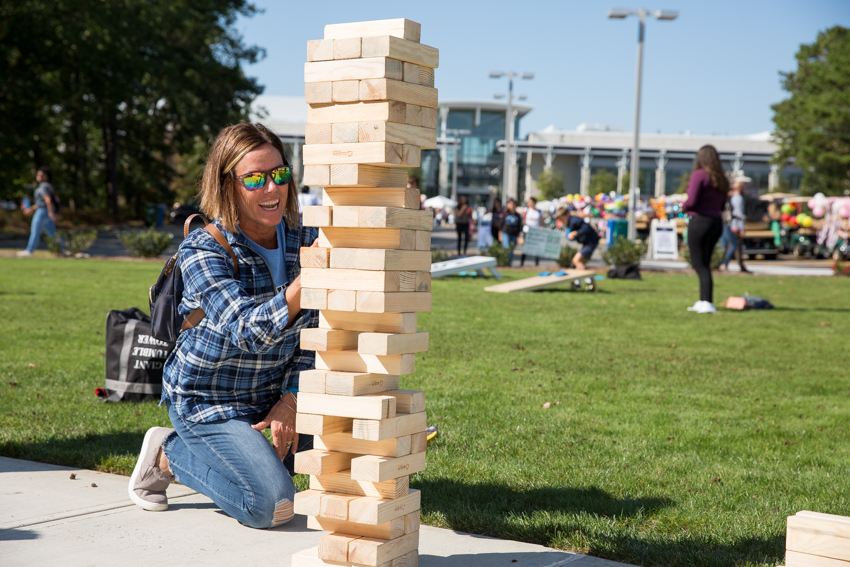 Competitive rounds of giant jenga took place on the lawn.


Meet the dogs of University Weekend.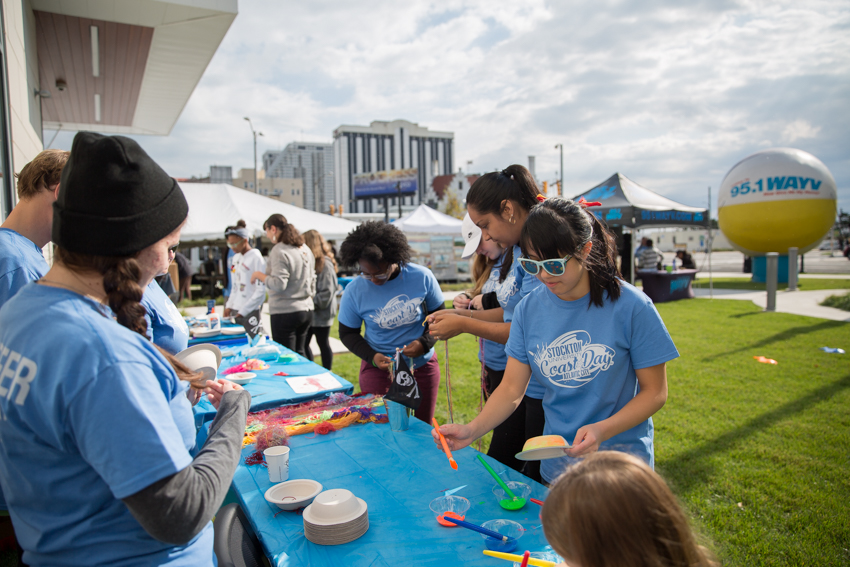 Fish prints, jelly fish ornaments and make-your-own fossils were some of the art activities at Coast Day.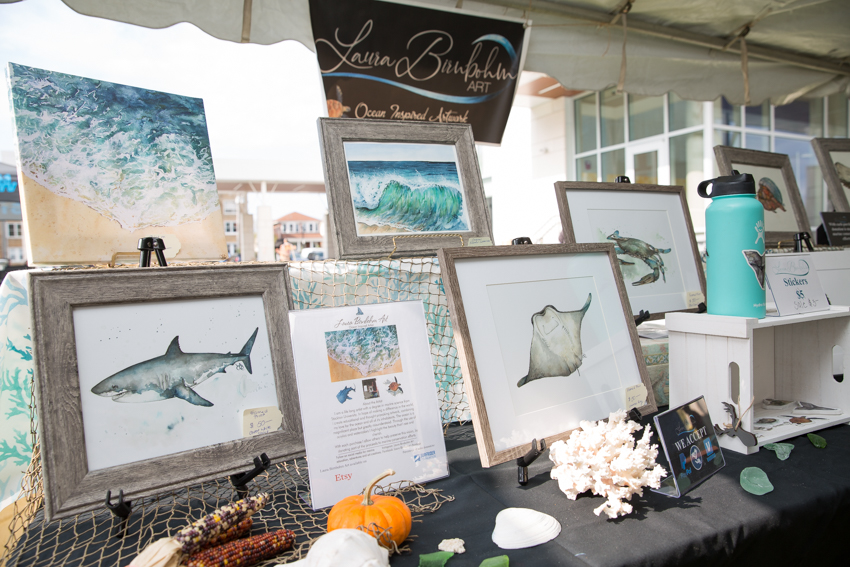 Laura Birnbohm, a 2012 Marine Science graduate, works at the Atlantic City Aquarium and is an artist. The local species she studied and works with inspire her art. Other Coast Day vendors included Guy Barbato's "shore hot sauce," art by Cathleen Engelsen and Custom Beach Writings.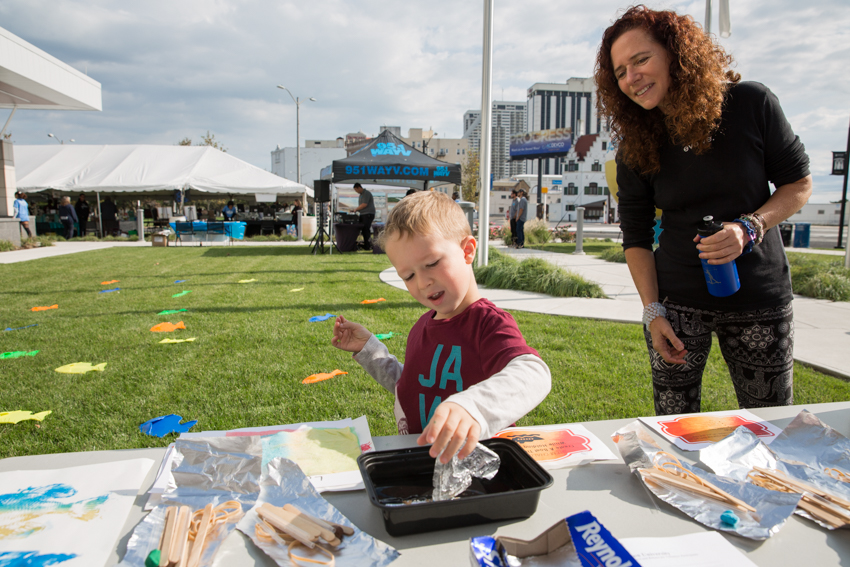 Luke Thompson floats an aluminum foil sailboat he built with Elyse Smith, coordinator of youth programs, during Coast Day. Luke's mom, Christine, teaches Marine Science at Stockton and monitors the Tuckerton experimental oyster reef.
View more photos of University Weekend and Coast Day.