Multicultural Dinner Celebrates Stockton's Diversity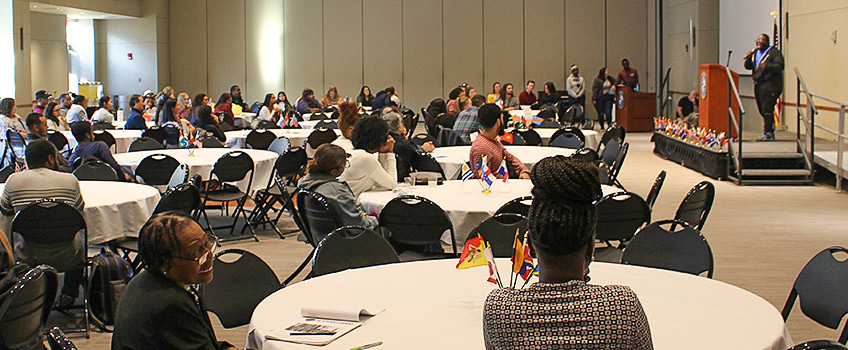 Galloway, N.J. – From Caribbean jerk chicken to Asian stir fry, Greek salad to vegetable lasagna, attendees at the Multicultural Dinner on Nov. 4 were met with tons of mouth-watering aromas as they entered the Campus Center Event Room.
Students eagerly filled their plates, making sure to leave room for another serving.
"I don't know what this is," said one student in passing, motioning his fork at the empanada on his plate, "but it smells so good that I need to eat it."
As students dug in, a few of Stockton's Multicultural Committee members and student representatives talked about the importance of Stockton's commitment to diversity.
"Embracing other cultures opens up minds and broadens perspectives," said Student Senate President Ariana DiFillippo. "We're working on creating a safe space for staff, faculty and students of all cultures."
A few other students lent their talents to the event. Stockapella Vice President Kierre Fenderson and Highest Praise Gospel Choir President Danea Hayes both performed powerful solos, and event coordinator Alex Franklin recited a moving poem by Audre Lorde.
The Multicultural Dinner served as the closing event for Stockton's "Multicultural Month" in October. But the celebration does not end there.
"Like cars, we cannot have blind spots," said guest speaker and Student Development Assistant Director Shedia Laguer. "Blind spots allow our society to get comfortable with muting the voices of different groups. At Stockton, I know we're better than blind spots. We embrace diversity beyond October; we know we can't have blind spots here."
Photos and story by Kat H. Wentzell.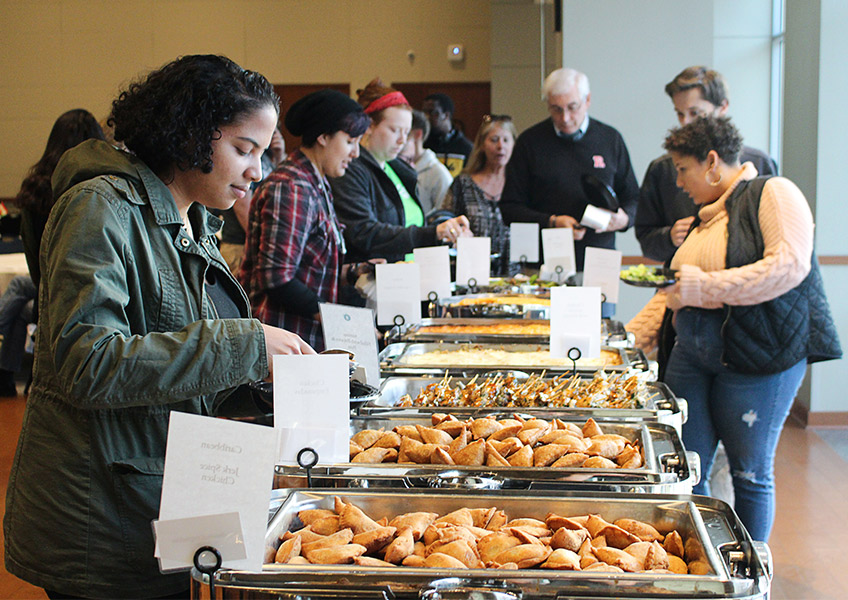 Many students were excited to try foods they never had before.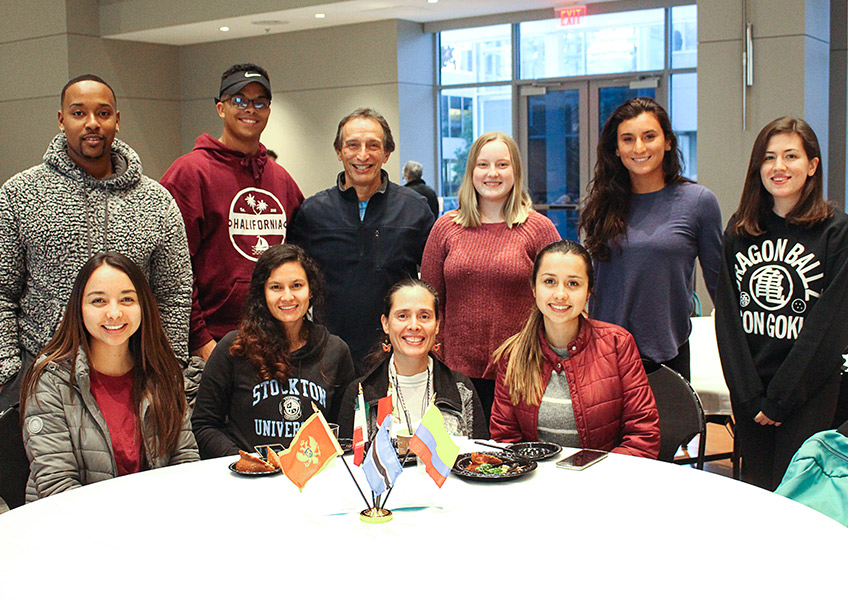 Some faculty members brought their students. Associate Professor of Spanish Arnaldo Cordero-Roman brought this semester's exchange students from Colombia.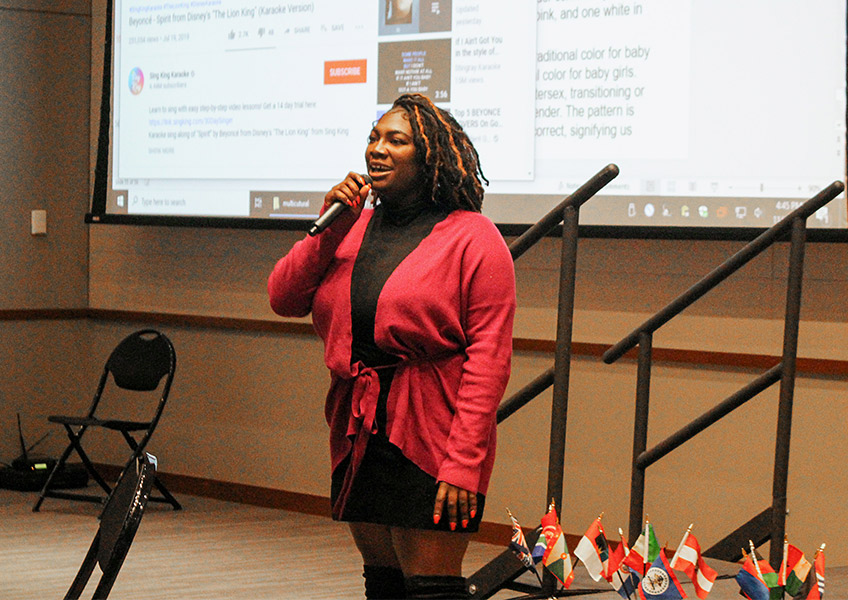 Many students lent their talents to the event. Danea Hayes performed a solo.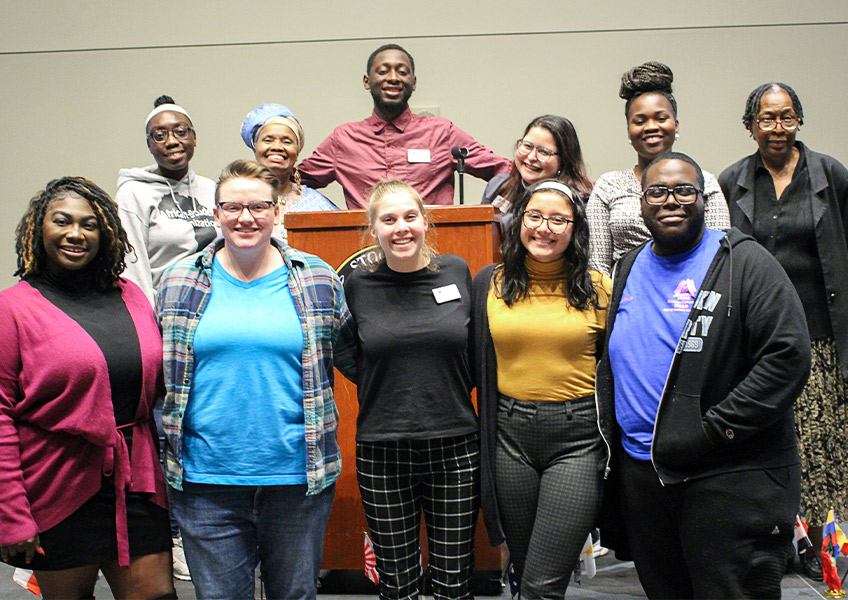 All in all, the event was a success, thanks to the efforts of the Multicultural Committee (above).
View more photos from the event on Flickr.
# # #
Contact:
Diane D'Amico
Director of News and Media Relations
Stockton University
Galloway, N.J. 08205
Diane.DAmico@stockton.edu
609-652-4593
609-412-8069
stockton.edu/media