Stockton Celebrates Black History Month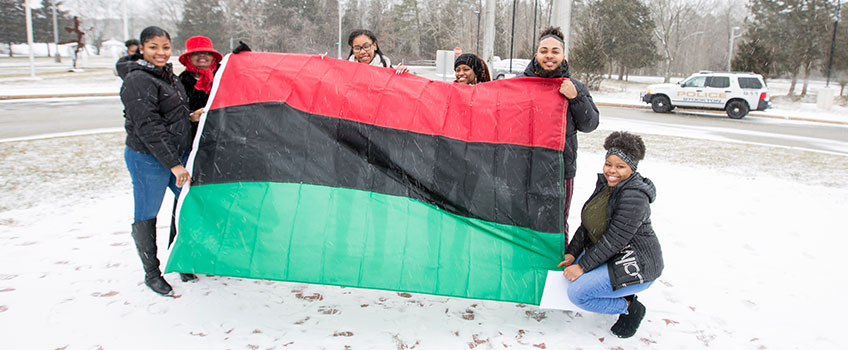 The Unified Black Students Society (UBSS) raised the red, black and green Pan-African flag into a flurry-filled sky to celebrate the start of Black History Month.
"Every year on the first of February we come to this very spot, not just to remember our past, but to appreciate the present," said Jayden Cohen-Boyce, a Communication Studies major and president of UBSS.
Bundled in winter attire, 7th graders from Estell Manor School District joined the Stockton community in reflecting back and looking forward.
"This flag represents me, a black kid from a middle class family trying to get a degree and create a career that can support the oh so lavish lifestyle I have in my mind. So when you look up at this flag, I want you to see yourself with that degree, with that dream job, with that business, with that family, or whatever dream your creative mind can fathom, but I also want you to remember we have work to do," said Cohen-Boyce.
Christopher Catching, vice president for Student Affairs, shared remarks, which was followed by a singing performance by Jayden Cohen-Boyce, John Gray, assistant dean of Education, and Jonathan Johnson, director of the Office of Community Wellness and Health Education, accompanied by Beverly Vaughn on the piano.
View the complete calendar of Stockton's Black History Month events.
View the photo story by Susan Allen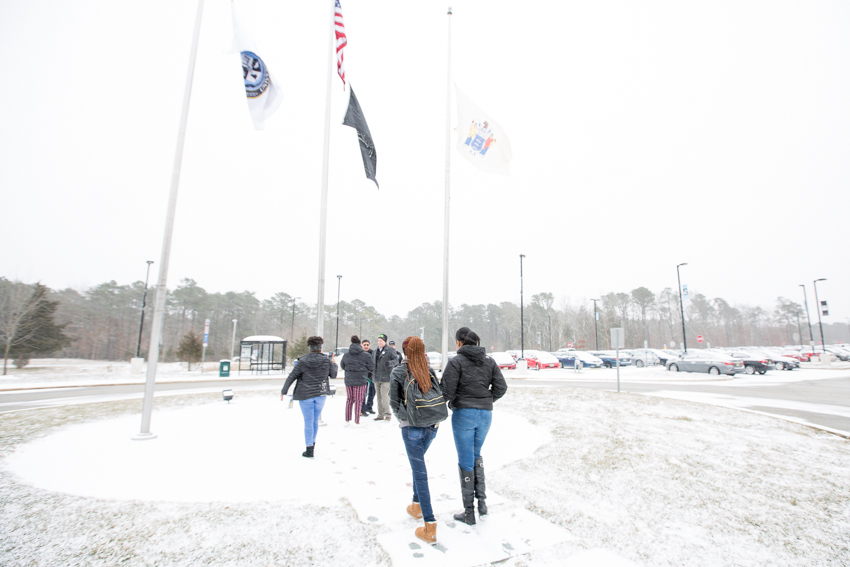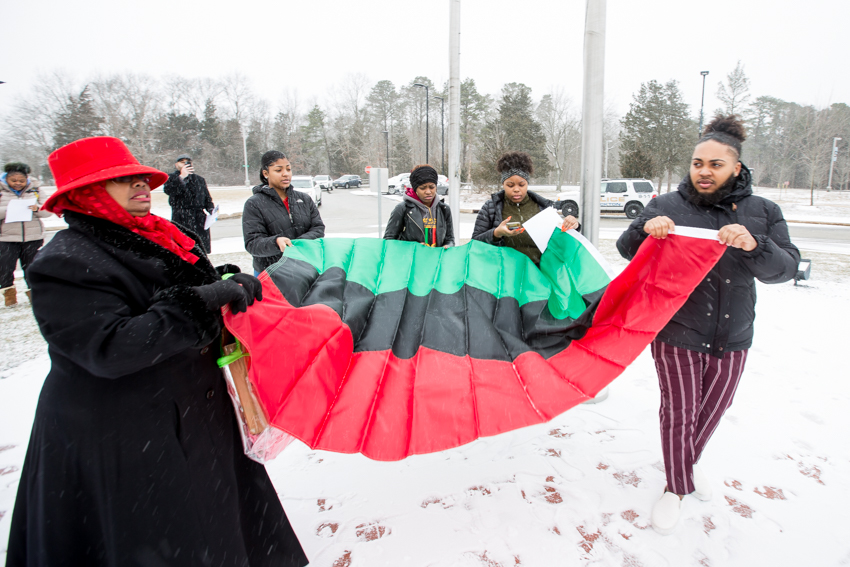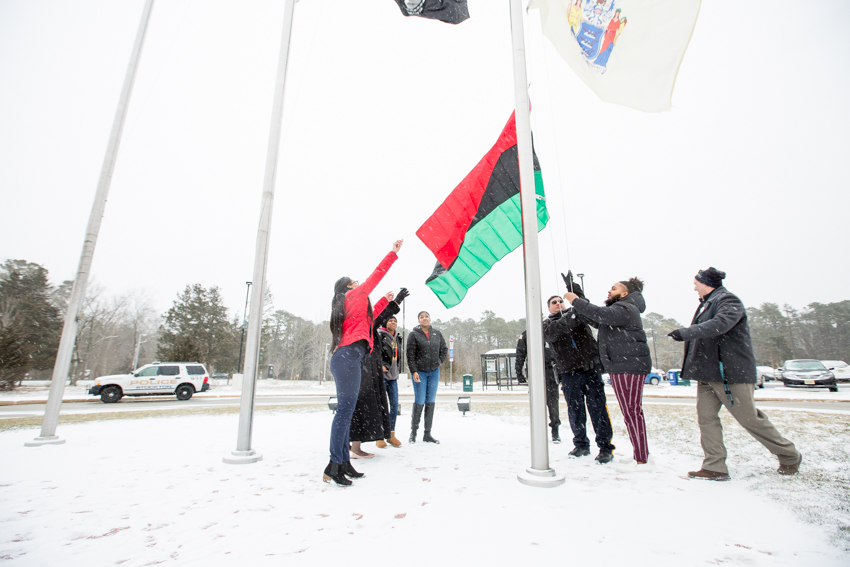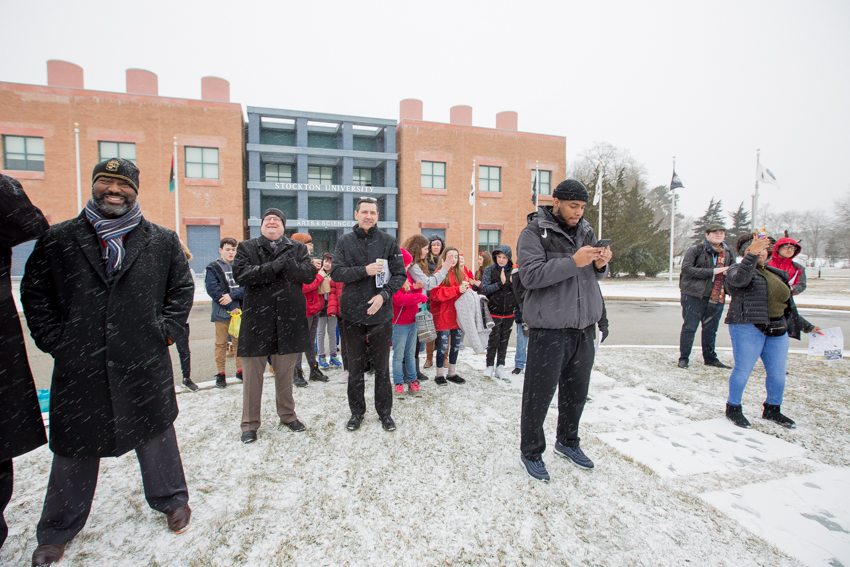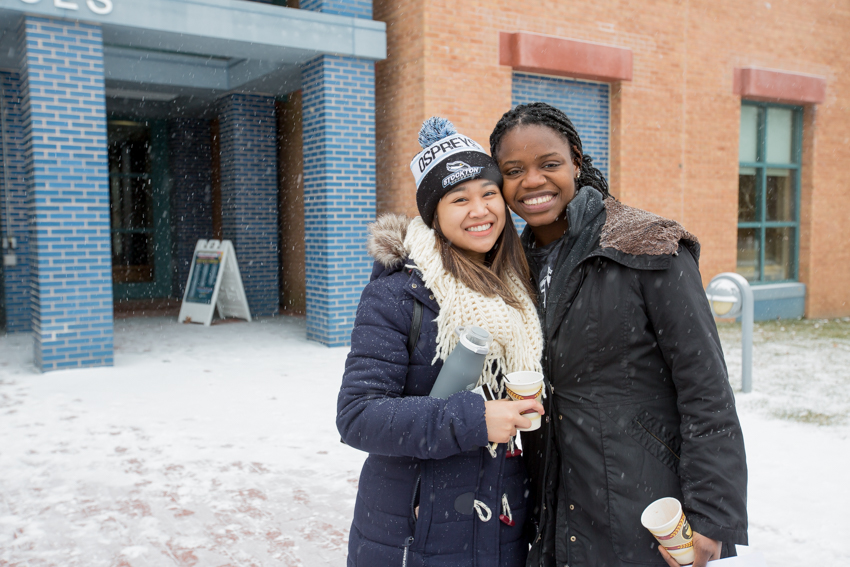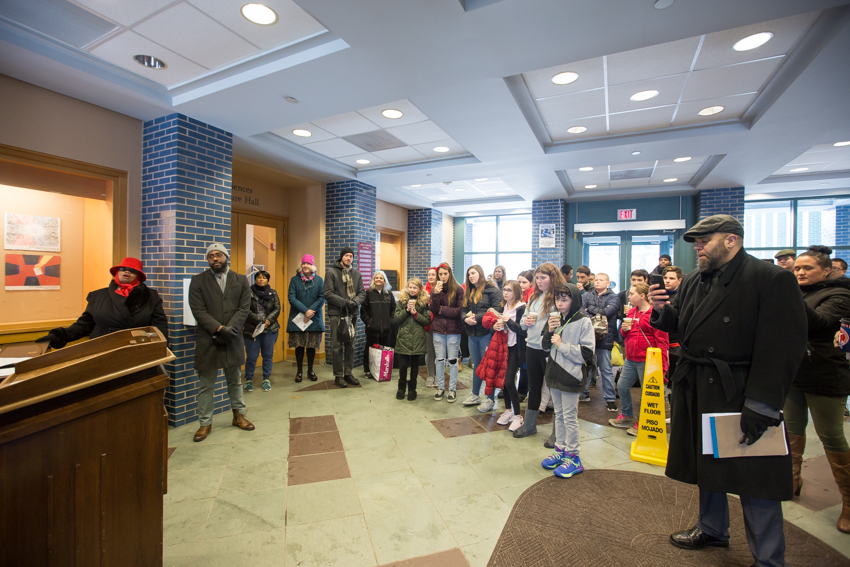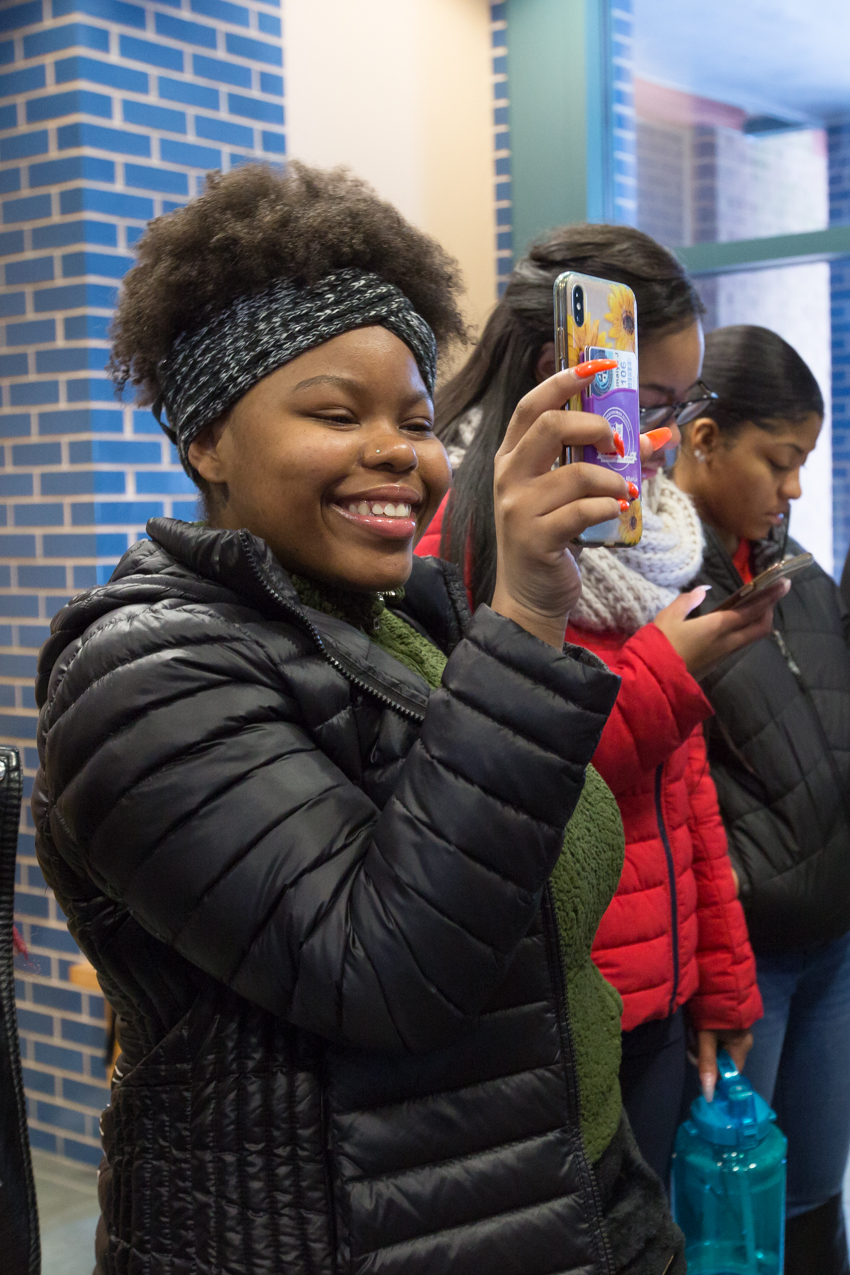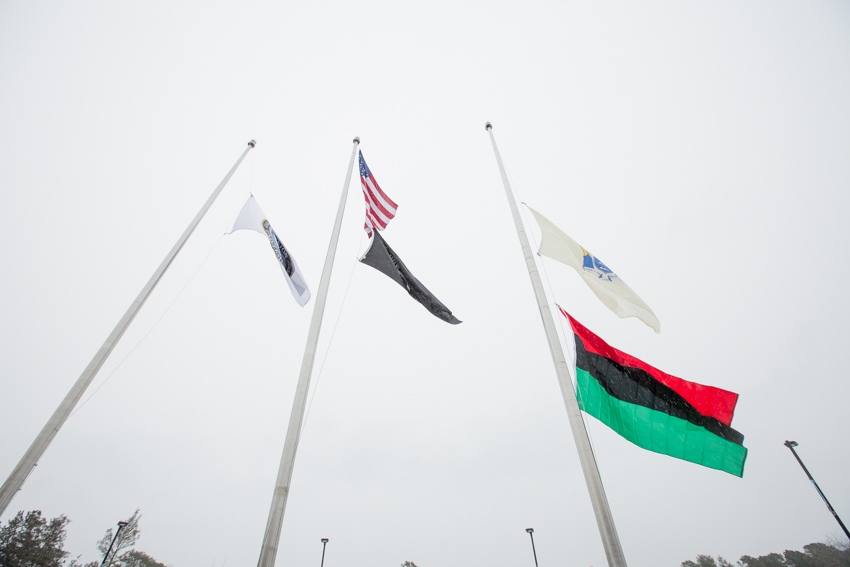 View more images on Flickr.