'Ospreys Give' Raises More Than $350,000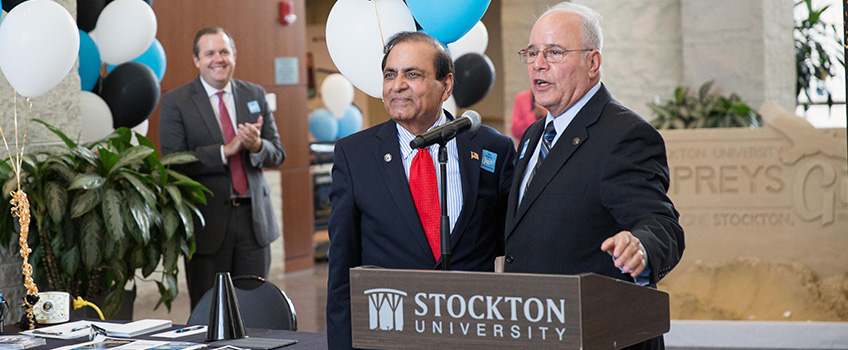 Galloway, N.J. – Stockton University's second 24-hour Ospreys Give Campaign in October raised a record $350,697 for the Stockton Foundation to benefit student scholarships and programming.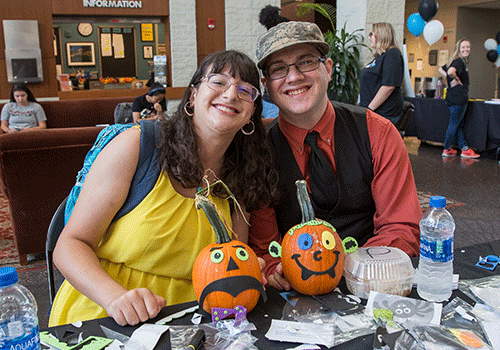 Among the 677 gifts received was a significant new endowed scholarship fund from Pravin Khatiwala of Ventnor, CEO of PND Properties.
"The generosity of our Stockton community members, alumni and supporters who contributed to this campaign is incredible," said Daniel Nugent, Stockton chief development officer and executive director of the Foundation.
More than 75 donors chose to make their gifts prior to the 24-hour event to help jump-start the donation drive. Several alumni, deans, University cabinet members, and Foundation board members joined Stockton University President Harvey Kesselman and his wife, Lynne, in offering matching gifts and challenges to inspire others to give back.
Khatiwala said the scholarship fund, established in memory of his wife, Jaybala (Jay) Khatiwala, will help students in the school of Natural Sciences and Mathematic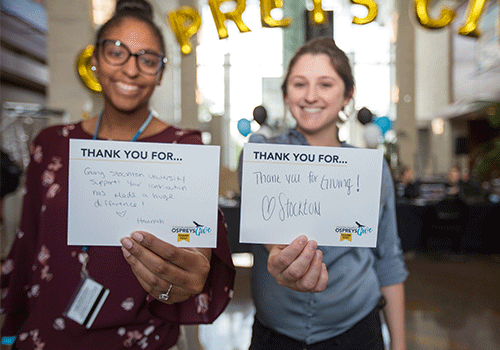 s. Jaybala Khatiwala was a mathematician and statistician who had worked as an auditor. The couple was married for 46 years.
A local businessman who immigrated to America for a better future, Khatiwala said he now wants to help Stockton students build their futures.
Kesselman said the Khatiwalas' story is illustrative of the American Dream.
"He was an engineer in India but had to start over when he came to America," Kesselman said.
Khatiwala said his first job when he arrived, not speaking English, was as a janitor at a hospital.
"If I said I was an engineer, I could not get a job," he said. "As a janitor, I could."
He and his wife met in college, and after she got her master's degree and started working, he also went back to college in New York. The couple used to visit Atlantic City in the 1970s and decided to move to the area.
Khatiwala strongly believes in the value of education and seeks to promote learning through philanthropic support, including funding a school in India. He said watching the development of Stockton University's new campus in Atlantic City inspired him to create the endowed scholarship fund with the Stockton Foundation. An additional donation will allow the fund to award the first scholarship next year.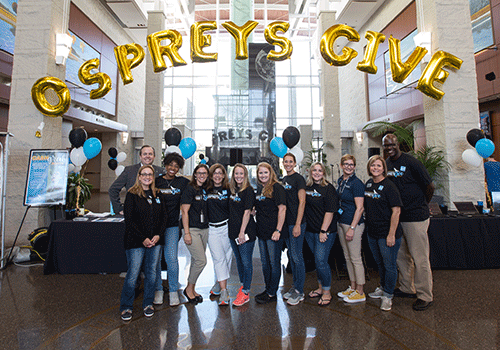 Peter Straub, Dean of the School of Natural Sciences and Mathematics, said many students in the program plan to go to graduate or medical school, and scholarship funds are crucial to helping them realize their dream.
"They work so hard," Straub said. "It is exciting to be able to help them."
Kesselman announced the endowment during the 24-hour Ospreys Give celebration.
"He saw the Atlantic City campus and wanted to be part of Stockton," Kesselman said. Khatiwala's son also earned his MBA from Stockton.
Khatiwala said he is devoting more of his time to community service, and the scholarship fund is just the beginning.
"The only thing I think is that I am not doing enough," he said. "I believe you have to have a dream, and if you work on it, you can achieve it. This is a great opportunity for me to give back."
View more photos from the event on Flickr.
# # #
Contact:
Diane D'Amico
Director of News and Media Relations
Stockton University
Galloway, N.J. 08205
Diane.DAmico@stockton.edu
609-652-4593
609-412-8069
stockton.edu/media