First Building at NARTP Opens with Multiple Tenants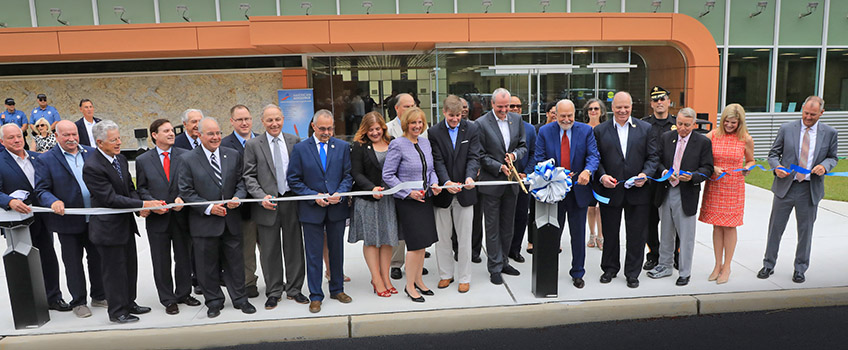 Galloway, N.J. - Stockton University president Harvey Kesselman joined local, state and federal officials at the ribbon cutting ceremony June 19 for the first building at the National Aviation Research and Technology Park in Egg Harbor Township.
"The NARTP initiative serves as a perfect example of the power of collaboration and its ability to create one's desired future," Kesselman said. "With resourceful and innovative thinking, the idea of establishing an Aviation Research & Technology Park took flight as part of a larger conversation to create economic diversity for our region."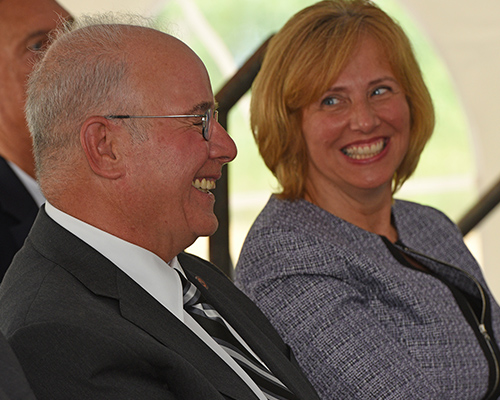 The National Aviation Research and Technology Park is a 501(c) (3) non-profit auxiliary organization of Stockton University dedicated to facilitating research and development, innovation, and commercialization of emerging aviation technologies. The park is located on a 58-acre parcel adjoining the Federal Aviation Administration William J. Hughes Technical Center, and the Atlantic City International Airport, a designated Smart Airport Research Test Bed Facility.
Current research partners include Embry-Riddle Aeronautical University, New Jersey Institute of Technology, the National Institute of Aerospace, Rowan University and Stockton University.
Tenants in the new park include General Dynamics Information Technology, Thunderbolt Software, LLC, the FAA LIFT Lab, the NARTP office, and the Atlantic County Institute of Technology Aviation Program.
The building also contains space for small business incubators for aviation related start ups. Upon full build out, the park will consist of seven buildings with 400,000 square ft. of Class A research and development space. The NARTP is an integral component in an Aviation Innovation Hub.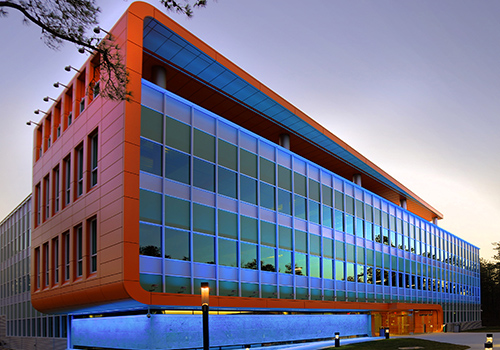 Kesselman said South Jersey now has a real opportunity to create a new economic ecosystem, an Aviation Hub, rooted in the field of STEM and leveraged by the FAA's presents, the park's location, the state's highly educated workforce, a modern airport, and the regional demand for aviation maintenance.
"Along with providing financial and personnel support, Stockton University is proud to be a founding member of the NARTP and to help establish an aviation-focused industry for the region," Kesselman said. "But no one "flew solo" in this venture, which is evidenced by the other esteemed platform members. Moving this initiative forward has been a concerted effort… one that engages industry, local, state, and federal governments, and several academic partners.
So today is a great day for Atlantic County, the region, and the state of New Jersey, for we are embarking upon something new, something hopeful and optimistic.
We believe in the vision of the NARTP. Its potential to take off is limitless!"
Information about the park is on the NARTP website, nartp.com, or by calling 609 626-6031 or emailing NARTP@nartp.com.
# # #
Contact:
Diane D'Amico
Director of News and Media Relations
Stockton University
Galloway, N.J. 08205
Diane.DAmico@stockton.edu
609-652-4593
609-412-8069
stockton.edu/media