Bjork Library Displaying Art on Being Transgender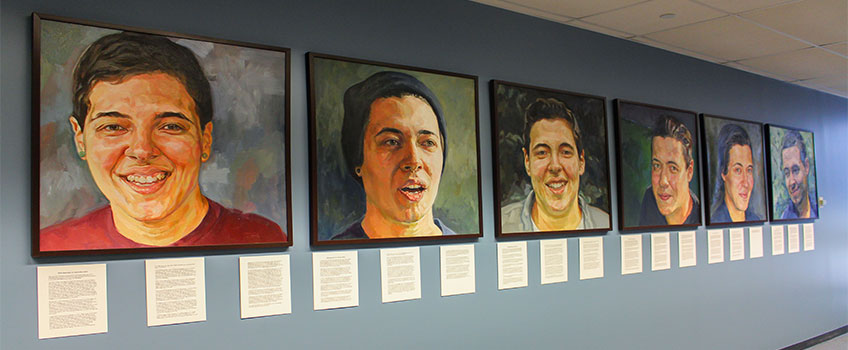 Galloway, N.J. – A series of oil portraits by Montclair artist Janet Boltax, titled "A Life in Transition" are featured in the Richard E. Bjork Library until May 15.
This exhibition depicts the gender transition of two individuals—Autumn, a transgender female, and Chris, a transgender male—over the course of about two and a half years.
Accompanying the portraits are excerpts of interviews Boltax conducted during each sitting. Some of the topics discussed are personal history, body image, and the transition process.
"With this exhibition, I hope to communicate and foster a deeper understanding of transgender issues, especially the powerful imperative felt by many transgender individuals to do whatever is necessary to express their deepest selves in physical form," said Boltax.
"A Life in Transition" was formerly shown in the Noyes Museum at the Claridge, Atlantic City, and was brought to the Bjork Library by Stockton Exhibition Coordinator Denise McGarvey to serve as visual forms of education and awareness.
This exhibition is free and open to the public. Check the Richard E. Bjork library hours of operation here.
This event is sponsored by the Richard E. Bjork Library, the Noyes Museum of Stockton University, the Stockton University Art Gallery, and the School of Arts & Humanities.
Reported by Kat H. Wentzell.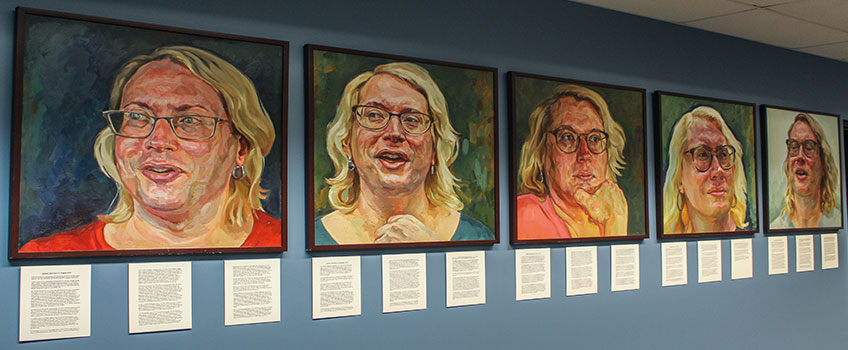 # # #
Contact:
Diane D'Amico
Director of News and Media Relations
Stockton University
Galloway, N.J. 08205
Diane.DAmico@stockton.edu
609-652-4593
609-412-8069
stockton.edu/media