John F. Scarpa Gives $8 Million to Stockton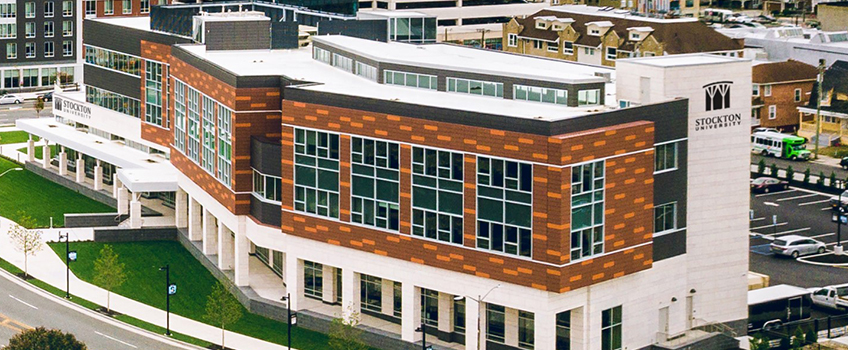 Galloway, N.J. - Entrepreneur and philanthropist John F. Scarpa has pledged $8 million to the Stockton University Foundation. It is the largest gift in the university's history.
The gift from The John F. Scarpa Foundation, courtesy of John and Jana Scarpa, will target two primary initiatives, Stockton's expansion of academic programs in Atlantic City and the Health Sciences program at the mainland campus, and create an unrestricted fund for other university needs.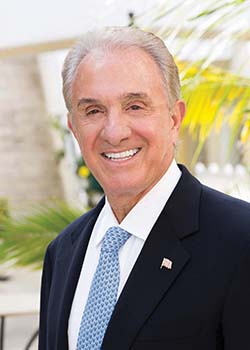 In appreciation of this landmark generosity, Stockton will name two buildings as follows: the John F. Scarpa Academic Center on the Atlantic City campus and the John F. Scarpa Health Sciences Center on the Galloway campus.
"This is a monumental day for Stockton. As we plan for our 50th anniversary next year, the tremendous generosity and partnership with John F. Scarpa will allow Stockton to continue to grow and provide new opportunities for our faculty and students," Stockton President Harvey Kesselman said. "As a public university, we strive to provide both quality and affordability, and it is through the generous support of donors like John F. Scarpa that we are able to achieve those goals."
The namings were unanimously approved by the Stockton Board of Trustees at the Dec. 4 board meeting.
"When a university chooses to name a building it is doing much, much more than recognizing a gift or philanthropy," said chairman Leo B. Schoffer, who knows Scarpa. "It is sending a message to the community that the person shares the values of the university. We are fortunate to have the Scarpas as part of the Stockton family."
Stockton University Foundation Executive Director and Chief Development Officer Daniel Nugent said public universities increasingly rely on private donors to ensure they provide the state-of-the-art education students need to prepare and compete effectively in tomorrow's world.
"The two buildings being named for John F. Scarpa opened in 2018 as part of Stockton's Academic Quad project and new expansion into Atlantic City," Nugent said. "They represent the growth and vision of Stockton and we are proud that John F. Scarpa will now be linked to the development of that vision."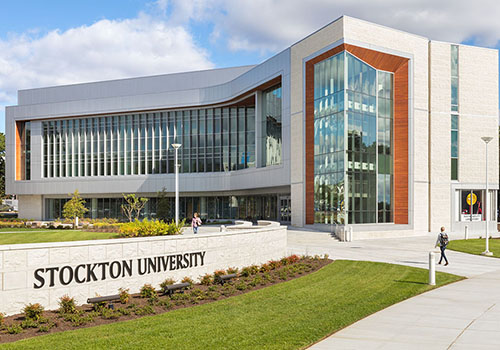 Scarpa is a true pioneer in the communications field, He was co-founder and president and COO of American Cellular Network Corp. the first publicly traded cellular company in the United States. He went on to co-found Unitel Wireless Communication Systems and was one of the original members of the nationwide Cellular One Network.
An entrepreneur in the broadcast industry, he helped to establish the New Jersey and Northeast Cable TV Associations and assisted in the launch of the internet service provider Earthlink.
Through the John F. Scarpa Foundation, he supports education, healthcare and disadvantaged families; including the Frank and Edith Scarpa Regional Cancer Center at Inspira Medical Center in Vineland, the Edith Favretto Scarpa Arts and Sciences Building at St. Augustine Preparatory School in Richland, The John F. Scarpa Center for Law and entrepreneurship at Villanova Law School and the John F. Scarpa Technical Education Center in Cumberland County.
Scarpa said he is excited and proud to make this commitment to Stockton University: "I grew up in South Jersey and started my career here. I watched Stockton College grow to become Stockton University, an institution providing students the best academic opportunities available without leaving this great part of New Jersey. Socrates said 'Education is the kindling of the flame.' I hope to light the way to enable students to realize their dreams."
Scarpa has received numerous public and community service awards; Marine Corps-Law Enforcement Foundation's Charles Ruch Semper Fidelis Award (2019), Community Foundation of South Jersey's Legacy of Giving Award (2018), Cape May County Distinguished Citizen Award (2017), Ellis Island Medal of Honor (2010), The National Italian American Foundation's Special Award for Entrepreneurial Spirit (2008). John and his wife, Jana, accepted the Tocqueville Distinguished Citizen National Award at the 29th Annual Tocqueville Society Dinner in Palm Beach, Florida.
Jana and John Scarpa live in Palm Beach, Fla, and Avalon, N.J.
# # #
Contact:
Diane D'Amico
Director of News and Media Relations
Galloway, N.J. 08205
Diane.D'Amico@stockton.edu
609-652-4593
609-412-8069
stockton.edu/media