The Hidden Treasures of Stockton's 'Special Collections'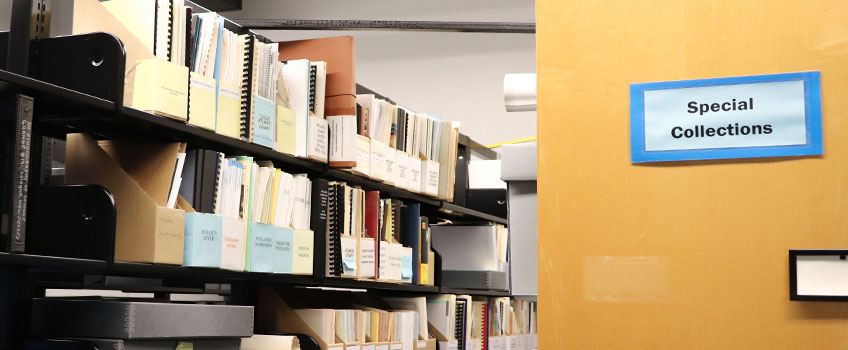 From historic papers to maps, photos and film, the collection has a wealth of information divided into four categories: Stockton University history, South Jersey history, rare books, and government documents.
"There are a lot of hidden treasures down here," said Special Collections Librarian Heather Perez. "and I encourage anyone interested to come find them."
What treasures await those who visit?
Board of Trustees Documents
How did Stockton get its name?

Who were the founding board members? The answers are all in the minutes of the Board of Trustees (BOT) meetings. The Board is the governing body of Stockton under New Jersey law, and is comprised of 13 state-appointed members, the University President, and two student representatives elected by the student body. Special Collections possesses all BOT documents.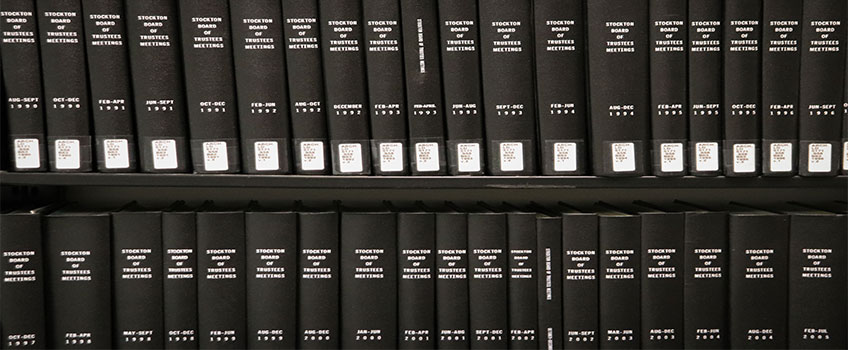 CDs/DVDs/Film/Etc.
Special Collections has an extensive collection of history recorded on CDs, DVDs, film, microfiche, and so on. There are interviews with Stockton personnel, oral histories, events on tape, and many other types of visual history. One of the oldest pieces is a 1973 video of former New Jersey Senator "Hap" Farley discussing the creation of Stockton.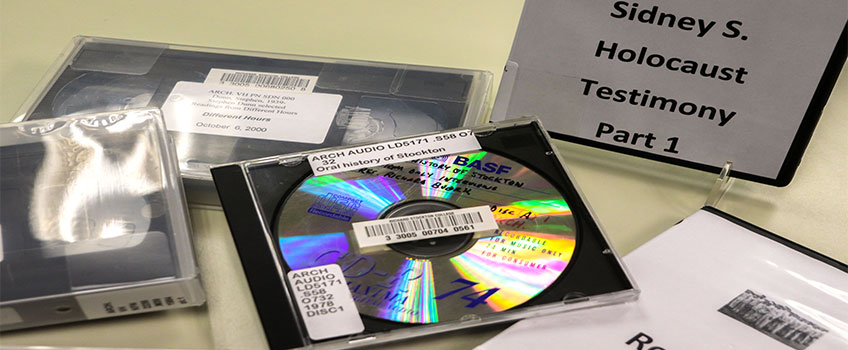 Photos
Did you know Rosa Parks once visited Stockton? Special Collections has folders filled with photos of famous visitors. There are also binders of Kodachrome photos of Stockton scenery captured by former Public Relations Director Tim Kelly. There are photos of every university president, and so on … come travel through time!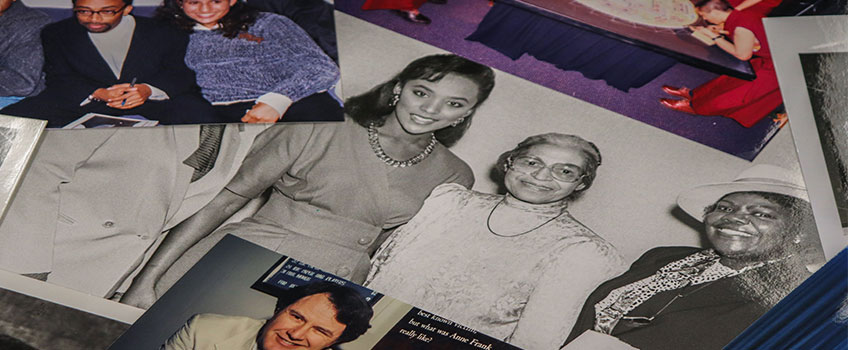 Stockton Newspapers
Today, the only Stockton newspaper in circulation is the Stockton Argo, which has been operating since 1971. Not many other campus newspapers were so lucky; according to Special Collections' records, the Stockton Chronicle was published from 1971 to 1983, Campus Connections ran from 1981 to 1985, and the Osprey Times operated from 1990 to 1997. Special Collections has most issues of these publications.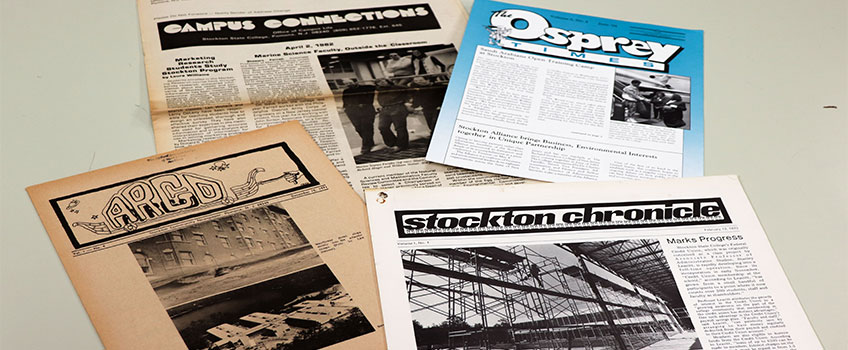 Seaview Information
You could sleep in the same rooms as former President Dwight Eisenhower, folk star Bob Dylan, or rock n' roll icons the Rolling Stones once did at Seaview Hotel and Golf Club in Galloway, New Jersey! Stockton purchased the 105-year-old golf club and hotel in 2010, used part of it for student housing, and sold it in 2018. The hotel boasts 296 rooms, a pool, and a pretty decent list of famous visitors. Special Collections possesses a large supply of Seaview documents, photos, and other acquired memorabilia.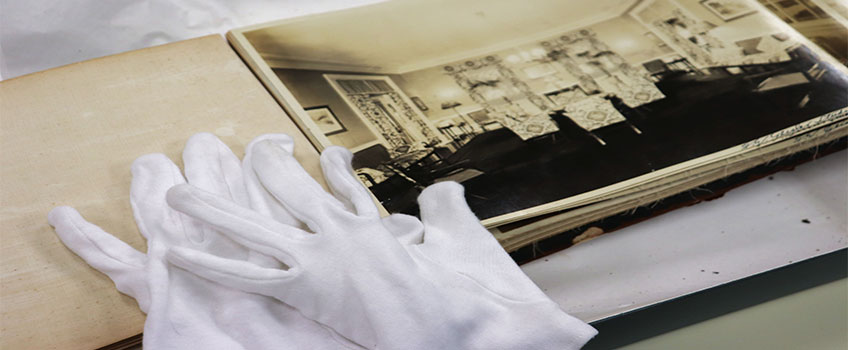 Maps
Curious to know what New Jersey looked like in the 1800s? Special Collections has many maps from that era. There is even one hand-drawn map that is fairly accurate, according to Perez. There are also maps documenting just about every expansion of the college since its inception.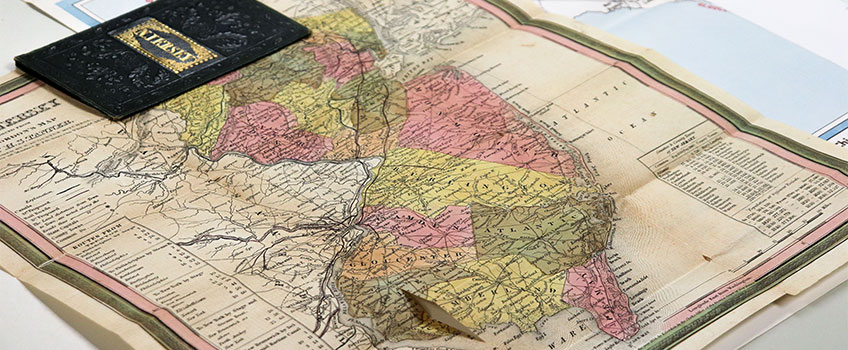 Local Business Documents
Special Collections houses records of many South Jersey businesses, including "Buzby's" General Store in Chatsworth and Hy-Way Garage in Mt. Holly. Some of the oldest records in the collection date back to the early 1800s.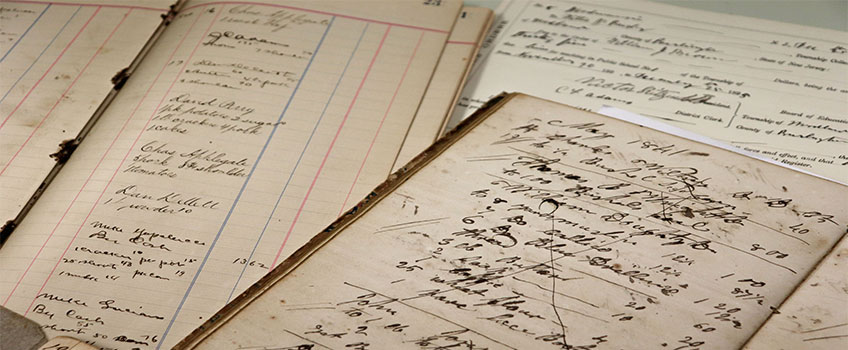 Rare Books
What does a book from the 1600s look like? The oldest book in Special Collections' repertoire is a 1695 publication documenting the debate at-large between the House of Lords and House of Commons in England. The collection also includes the first Bible printed in New Jersey, a written account of New Jersey through the eyes of Quaker Thomas Story, and 73 other "rare" books, which Special Collections defines as books published in 1850 and earlier.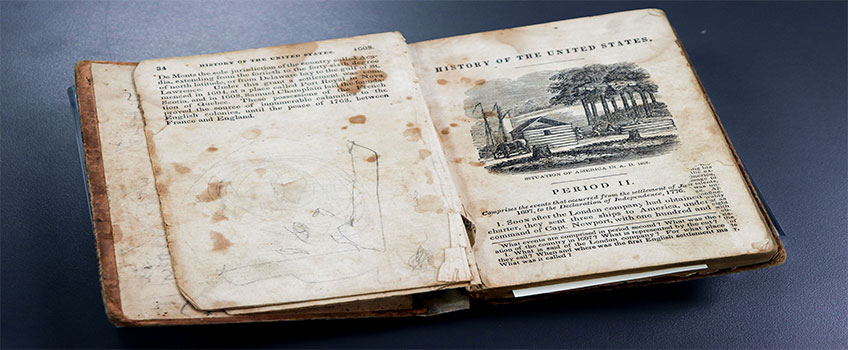 Pop Lloyd Memorabilia
John Henry "Pop" Lloyd was a famous local baseball player. He played 27 seasons in the Negro Leagues, including four seasons with the former Atlantic City Bacharach Giants. He was inducted into the Hall of Fame in 1977, and his lifetime batting average was .368.

According to a 2007 novel on the Negro Leagues by Monte Irvin, during a radio interview with Graham McNamee, baseball legend Babe Ruth was asked who he believed to be the greatest player of all time.

"You mean major leagues?" asked Ruth.

"No," said McNamee, "the greatest player anywhere."

"In that case," said Ruth, "I'd pick John Henry Lloyd."

Special Collections has photo galleries of Lloyd, as well as other memorabilia, such as an engraved plaque from the Atlantic City stadium named in his honor, and a bat signed by his teammates.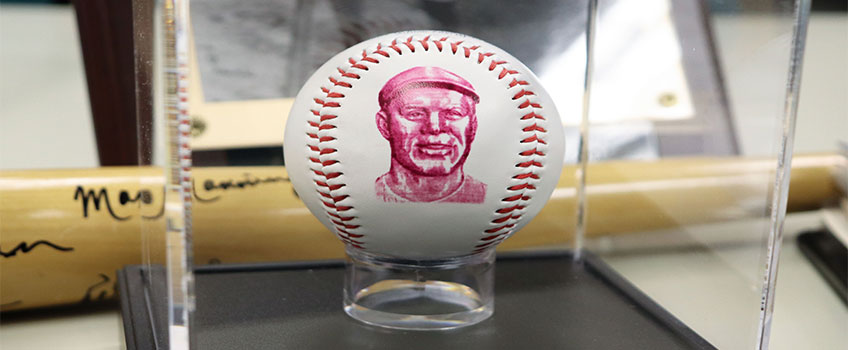 Pinelands Commission History
Interested in the Great Outdoors? Come venture into Special Collections' Pinelands collection. Because of its location within the Pinelands Natural Reserve, Stockton keeps records of Commission meetings and events in the form of newspaper clippings, formal documents, and photos. Within the collection is a box of Pinelands photographic slides taken by Robert Rose of DuPont. The N.J. Pinelands Commission is an independent state agency dedicated to preserving and protecting the natural and cultural resources of the Pinelands National Reserve, which stretches through seven counties in New Jersey.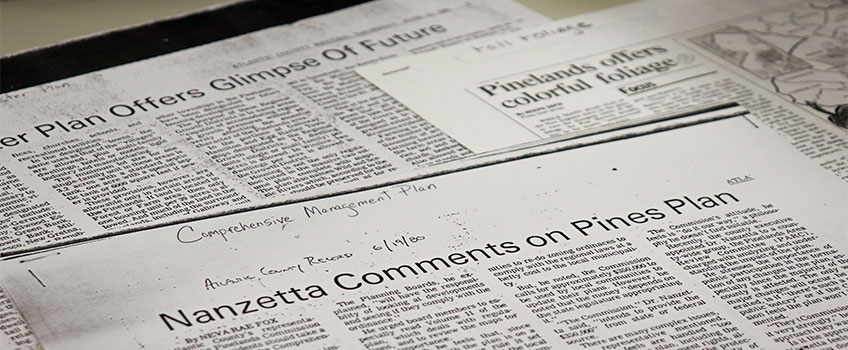 Women's Coalition Press Papers
In August 2020, the United States will celebrate 100 years of women's suffrage. In the 1970s, there was an all-volunteer Atlantic County feminist publication in circulation called The Women's Coalition Press that covered feminist topics such as suffrage. Unfortunately, it only lasted a few years, but it provides an insight into the unapologetically and unabashedly feminist attitudes and themes of the era. The paper included articles about topics like abortion rights and the "male gaze," submitted poems and drawings, and phone numbers for women's resource centers. Special Collections has a copy of just about every issue.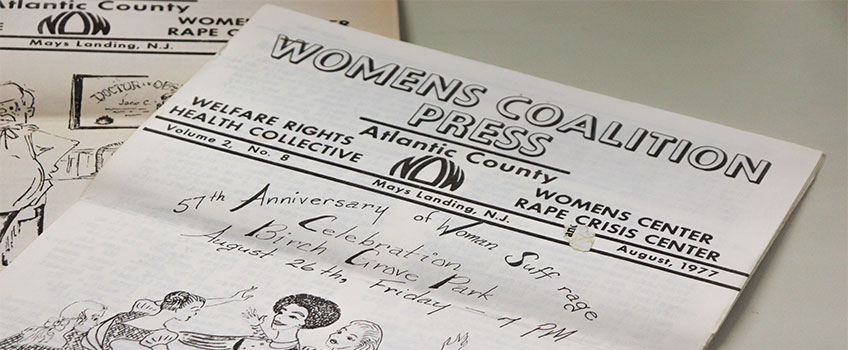 All of these materials can be found physically in Special Collections, but many can also be found online in the

digital archives.
"Special Collections is open to all," said Perez. "and we stand ready to help you with your research."
Have something to share? Special Collections takes donations. Contact Perez at

Heather.Perez@stockton.edu

or 609-652-4555 for more information.
The Bjork Library offers

many other public resources

.

Individuals are permitted to utilize the computers, digital scanners, and even the library's book mending services. If you have a damaged book, the library offers repairs for books that are not leather-bound, rare, or valuable. To learn more, contact Technical Library Assistant Stephanie Sussmeier at

Stephanie.Sussmeier@stockton.edu

or 609-652-4690.
View more Special Collections photos on Stockton's Flickr page.
Follow @stocktonuniversity on Instagram to learn more about #StocktonSpecialCollections.
Reported by Kat H. Wentzell.
# # #
Contact:
Diane D'Amico
Director of News and Media Relations
Stockton University
Galloway, N.J. 08205
Diane.DAmico@stockton.edu
609-652-4593
609-412-8069
stockton.edu/media