Theater Students to Pitch Original Sitcoms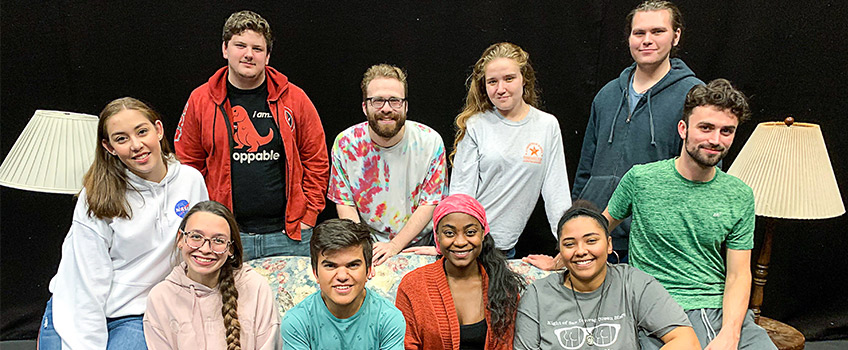 Galloway, N.J. – Have you ever wondered how TV shows are made? Get a behind-the-scenes view at the Stockton Film Arts Lab from Nov. 13-17 in the Performing Arts Center (PAC).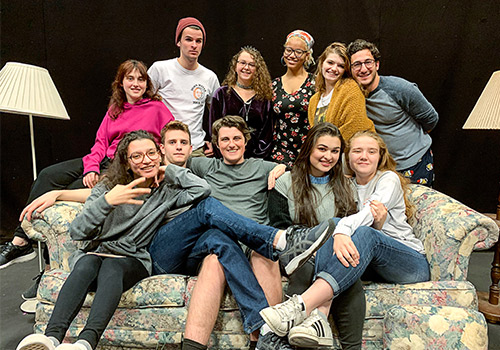 Stockton Assistant Professor of Theater/Directing Aaron Moss runs a two-semester class titled "Topics in Theater" that teaches students how to pitch and build sitcoms. The class is split into two teams, and students are assigned production roles, including creator/showrunner, staff writer and show editor. At the end of the class, the teams produce the "Film Arts Lab," which showcases the sitcoms they created and educates the audience about media production.
This year's teams are called Lights, Camera, Fashion and Mixed Up. After each performance, the audience will get to vote on which is the better sitcom. The winning show will be filmed in front of a live studio audience Feb. 19-23 in the PAC.
After the lab, a Q&A session with the writers, actors and directors will follow.
Showtimes are 7:30 p.m. Nov. 13-17, plus 2 p.m. Nov. 16 and 17.
"Audience members can expect completely original pilot episodes of two hilarious sitcoms and a night of laughs," said actor Celine Fleenor. "They can also expect to be part of the action by voting ... It's a sitcom match-up!"
Tickets cost $12 for general admission and $10 for seniors and students with valid I.D. Purchase tickets on the PAC website or by calling the box office at (609) 652-9000.
Reported by Kat H. Wentzell.
# # #
Contact:
Diane D'Amico
Director of News and Media Relations
Stockton University
Galloway, N.J. 08205
Diane.DAmico@stockton.edu
609-652-4593
609-412-8069
stockton.edu/media