Try Something New at Stockton This Summer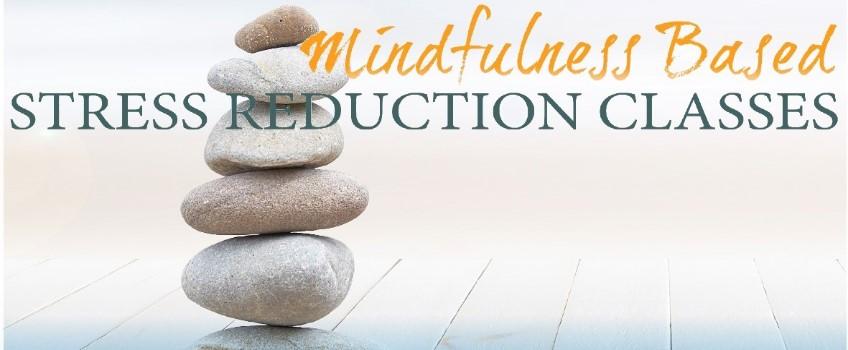 Galloway, N.J. - You don't have to be a student to learn something new at Stockton University this summer.
The university's Office of Continuing Studies is hosting a variety of classes for personal and professional enrichment, ranging from mindfulness and yoga to French and photography.
Classes are held in Atlantic City, Galloway and Hammonton and are open to the public.
More information and registration are online at the Office of Continuing Studies website at stockton.edu/cs or by emailing continuingstudies@stockton,edu or calling 609-652-4227.
Courses scheduled for Summer 2019 include:

Galloway Township Campus:

Mindfulness Meditation & Yoga Retreat: Sunday, June 2, 10 a.m. - 5:30 p.m. in F115 ($50).
Is Mindfulness For Me?: Friday, June 7, 7-8:30 p.m. in F118 (FREE)
The Seven Attitudinal Foundations of Mindfulness: Thursdays, June 20 - Aug. 15, 6:30- 9 p.m. in F206 ($250)
Mindfulness Based Stress Reduction: Fridays, June 21 - Aug.16, 6:30 - 9:00 p.m. in F118 ($399)
The Craving Mind: A Retreat: Sunday, June 30, 10:00 a.m. - 5:30 p.m. in F118 ($50)
Project Management Professional Boot Camp: Fridays, June 7 - 21, Saturday, June 22, 8 a.m. - 6 p.m. in F215 ($1,699)
Miller Analogies Test (MAT): Offered multiple times per year in CM-103 ($90)

Atlantic City Academic Center:
Planning for Long-Term Financial Success: Thursdays, June 6 - June 20, 6:30- 8:30 p.m. in Room 213 ($30 each session or $80 for series of 3)
Sunrise Salutation Yoga: Wednesdays, June 19 - Aug. 28, 7 - 8 a.m. on Albany Ave. beach ($16 each session or $145 for series of 10)
French for Adults: Thursdays, June 20 - Aug. 29, 3 - 5 p.m. in ACAB 216 ($225)
Summer Wellness Transformation: Mondays, July 1 - 22, 6-8 p.m. in 212 ($35 each session or $125 for series of 4)
Leadership and Emotional Intelligence: Tuesdays, July 23 - Aug. 13, 6:30 - 8:30 p.m. in 312 ($30 each session or $100 for series)
Photography with Family: Tuesdays, Aug. 6 - 13, 10 a.m. - 12 p.m. ($99.00)
Photography For Adults: Wednesdays, Aug. 7 - 21, 6 - 8 p.m. ($99.00)
Poker: Improving Your Hold 'Em Game: Monday, July 15 and Wednesday, July 17, from 7- 9 p.m ($50 each session or $90 for both)

Kramer Hall in Hammonton:
Pinelands Summer Short Course: Daylong event starts at 8 a.m. Thursday, July 18 ($60)
(Educators can earn 5 Professional Development Credits)

Woodbine:
Motivational Mondays: Mondays, August 5 - 19, 9:30 - 11:30 a.m. on campus ($20 each session or $45 for series of 3)
- Create Happiness: Practical Steps to Effecting Positive Change: Aug. 5.
- Work-Life Balance is a Myth, So What Should I be Striving For?: Aug. 12
- Level Up Your Thinking: Growth Mindset: Aug. 19, 2019
# # #
Contact:
Diane D'Amico
Director of News and Media Relations
Stockton University
Galloway, N.J. 08205
Diane.DAmico@stockton.edu
609-652-4593
609-412-8069
stockton.edu/media