Club Connect: Meet the ... Highest Praise Gospel Choir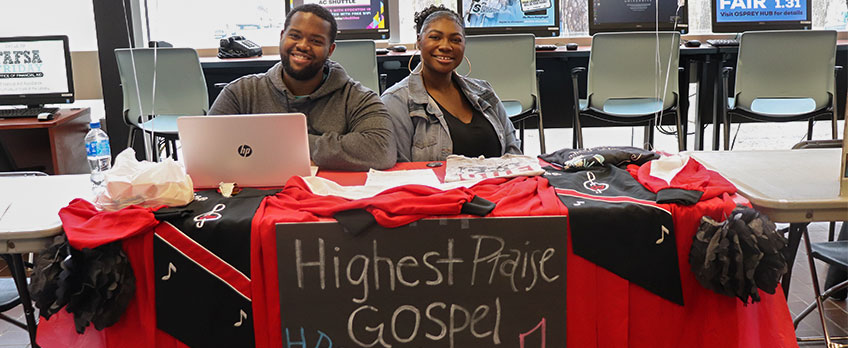 Galloway, N.J. – Looking for an outlet where you can show off your pipes and make some friends? Look no further than the Highest Praise Gospel Choir, a campus club dedicated to worship through the art of song.
Highest Praise meets every Monday and Wednesday from 8-10 p.m. in H102. Each meeting is different; some days the club focuses on singing, while other days the club hosts free, fun activities such as board games or karaoke. Some meetings even feature local, successful musicians who teach members the ins and outs of the music industry.
Each semester, Highest Praise hosts a public concert, and all proceeds go to a predetermined charitable organization.
The club was initially spearheaded by Professor of Music Beverly Vaughn and Student Development Assistant Director Dianne Stalling to promote music and student solidarity.
"Even if I've had a rough day, I still look forward to going to meetings," said Danea Hayes, the club's vice president. "This club is always filled with good spirits and constant encouragement."
The Highest Praise Gospel Choir is open to individuals within the Stockton community, as well as the public. To join, or to learn more information, visit the club's Facebook page or find it on Ospreyhub.
Reported by Kat H. Wentzell.
# # #
Contact:
Diane D'Amico
Director of News and Media Relations
Stockton University
Galloway, N.J. 08205
Diane.DAmico@stockton.edu
609-652-4593
609-412-8069
stockton.edu/media