Club Connect: Meet the ... Gaming Club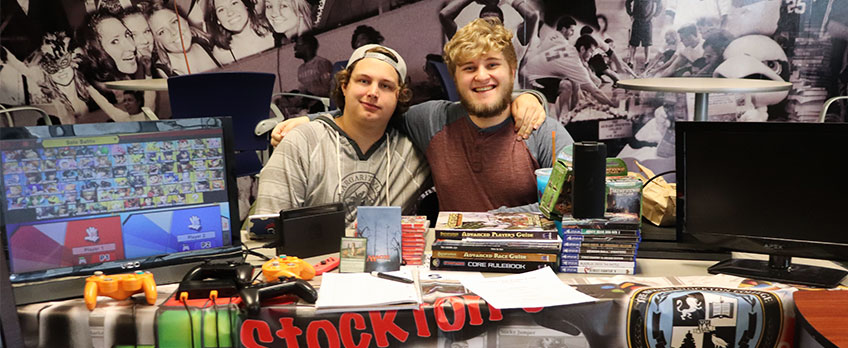 Galloway, N.J. – The members of the Stockton University Gaming Club are a diverse bunch: they are Math majors, Chemistry majors, and beyond. But they all share one common trait: a passion for games of all sorts, from Super Mario Brothers to Uno.
Every Wednesday, the club meets at 8:00 p.m. in the Campus Center lounge located above Dunkin' Donuts to play and discuss popular games. According to Nick Lang, the club's president, there are many other niche events hosted weekly as well, such as Smash Brothers Melee Tournaments and Dungeons and Dragons drafts. You can probably also find a member or two at any given time of day in the lounge playing some Nintendo 64; Lang encourages anyone interested to grab a controller.
The Gaming Club is also very charity-oriented, and hosts benefit events every semester. Last semester, the club held its annual Extra Life gaming marathon, where all proceeds went to the Extra Life Foundation. This spring, the club will host its annual SmashAids competitive extravaganza with Pride Alliance, where all proceeds will go to the South Jersey Aids Alliance.
If you are interested in joining the Gaming Club, just attend a meeting or contact Lang at langn@go.stockton.edu or the club's Trading Card Game Coordinator (TCG) Adam Cancglin at cancglia@go.stockton.edu.
Reported by Kat H. Wentzell.
# # #
Contact:
Diane D'Amico
Director of News and Media Relations
Stockton University
Galloway, N.J. 08205
Diane.DAmico@stockton.edu
609-652-4593
609-412-8069
stockton.edu/media