Stockton University Hosts Women in Academia Conference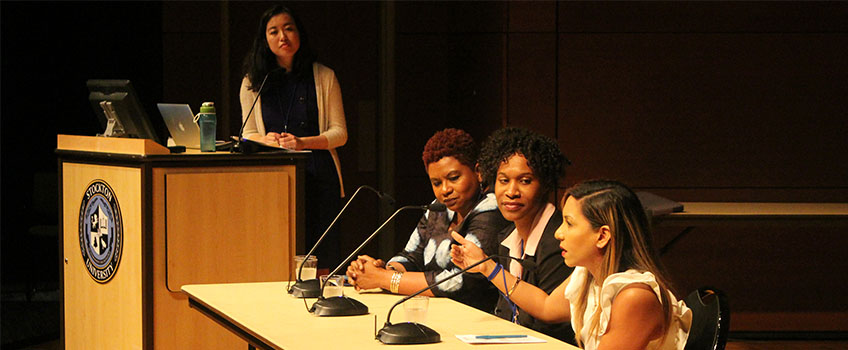 Galloway, N.J. – Stockton University hosted the fifth annual 2018 Women in Academia Conference featuring documentary filmmaker and keynote speaker, Roxana Walker-Canton, on Tuesday, May 22 at the Campus Center.
Walker-Canton is an award-winning independent documentary filmmaker and video installation artist. She earned her B.A. from Spelman College in Atlanta, Georgia, a dual M.A./M.F.A. in Black Studies and English/Creative Writing from The Ohio State University in Columbus, Ohio, and an M.F.A. in Film and Media Arts from Temple University in Philadelphia.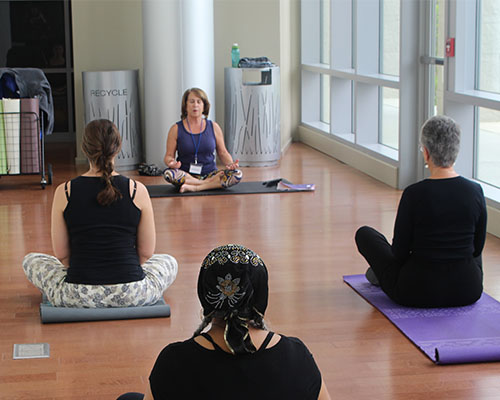 Walker-Canton directed The Living Thinkers Project and served as the producer, director, and co-editor of the documentary film "Living Thinkers: An Autobiography of Black Women in the Ivory Tower."
"We, as women in academia, need to tell our narratives and provide the proof. If you talk about women, you need to also talk about race, class, ethnicity, religion and sexuality," said Walker-Canton
The conference featured a panel discussion with Associate Professor of Communication Studies and Africana Studies at Stockton University, Dr. Donnetrice Allison, Associate Professor of Social Work and the Bachelor of Social Work Program Coordinator, Dr. Allison Sinanan and Walker-Canton.
Attendants were also able to participate in a networking lunch and sessions like finding balance in work and life, developing your role as an ally, facilitating faculty safety, gender bias, yoga, meditation, mentorship and faculty of color recruitment and retention.
Participants of the conference included faculty, staff and students of Stockton University and educators from other institutions and communities. Topics of discussion for the panel included race, inclusion, micro-aggressions, self-reflection and being a better ally to not only women but women of color.
The conference committee included Associate Professor of Criminal Justice, Dr. Jess Bonnan-White, Associate Professor of Psychology, Dr. Sara Martino and Assistant Professor of Psychology, Dr. Kaite Yang.
"There is so much going on out there that we cannot ignore as women of academia," said Walker-Canton. "This isn't just about a classroom and grading papers. This is about how we use the classroom as a way to transform society."
For more information on Stockton University, please visit Stockton.edu.
_Reported by Jessica Jacob
# # #
Contact:
Diane D'Amico
Director of News and Media Relations
Galloway, N.J. 08205
Diane.D'Amico@stockton.edu
609-652-4593
stockton.edu/media