Washington, D.C. Internships Provide Connections, Experience for Students
Galloway, N.J. -- Seventeen Stockton University students completed internships in Washington, D.C., this semester, landing placements at the Department of Homeland Security, the Sierra Club D.C., the Federal Trade Commission and more.
Stockton students are earning college credit while making valuable connections and accruing real-world experience through their internships, said Michael Rodriguez, associate professor of Political Science and Stockton liaison for the Washington Internship Program.
Natalie Jolalpa-Tobias of Point Pleasant Beach spent the semesters in Internal Affairs with the Washington, D.C., Metro Police Department, working with agents to organize information for cases, creating spread sheets and other work that relates to her degree program in Criminal Justice.
"Working within Internal Affairs in a major police department creates an insight into police work along with creating a sense of responsibility and understanding of a crucial part of the criminal justice field," she said.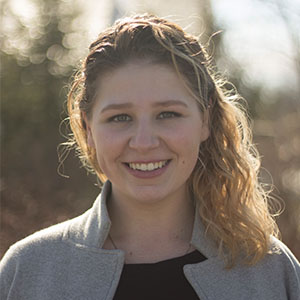 Fellow Criminal Justice major Nicole Gentempo spent the semester with the Office of Partnerships and Engagement at the U.S. Department of Homeland Security.
The Eatontown native said this pairing allowed her to see the topics and even meet some of the people she was learning about in her classes for her Homeland Security concentration at Stockton.
"My goal after graduating in May is to work for the Department of Homeland Security. Given this opportunity with DHS, I am receiving what I think is the most important skill to succeed in my future career—experience," Gentempo said.
She worked closely with the Homeland Security Advisory Council on a project for Secretary of Homeland Security Kirstjen Nielsen, and contributed to the "If You See Something, Say Something" campaign.
John Calabro of Somerdale, another senior majoring in Criminal Justice, spent his semester with Teracore in Washington, D.C., where he made connections in different divisions within the criminal justice field. "It was a great experience and pointed me in the direction for what I want my career to be," Calabro said.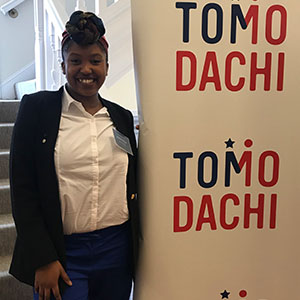 Senior Communications major Mahalia Bazile was lured to Washington, D.C., to intern as a production assistant at Double R Productions.
"Double R Productions challenges me to do quality work every day and the experience will last a lifetime," she said. "I feel better prepared to join the workforce."
Bazile, of Newark, said she took advantage of the opportunity to intern in the nation's capital to acquire more technical skills as well as network in the D.C. communications field. This semester she created and wrote a blog series and served as a production assistant and edited videos.
Since the mid-1970s more than 900 Stockton students have completed para-professional internships in Washington, D.C. It is very common to find Stockton alumni in the Washington, D.C., metropolitan region who trace the trajectory of their career paths to their internships as Stockton undergraduates.
Some other internship have included U.S. Congressional offices, social service organizations, law firms, broadcast and print media, museum and cultural institutions, international aid organizations and political campaigns.
For more information on the Washington Internship Program, visit here.
# # #
Contact:
Stacey Clapp
Director of Digital Engagement
Galloway, N.J. 08205
Stacey.Clapp@stockton.edu
stockton.edu/media