Stockton 9th in 2019 U.S. News Public Regional Ranking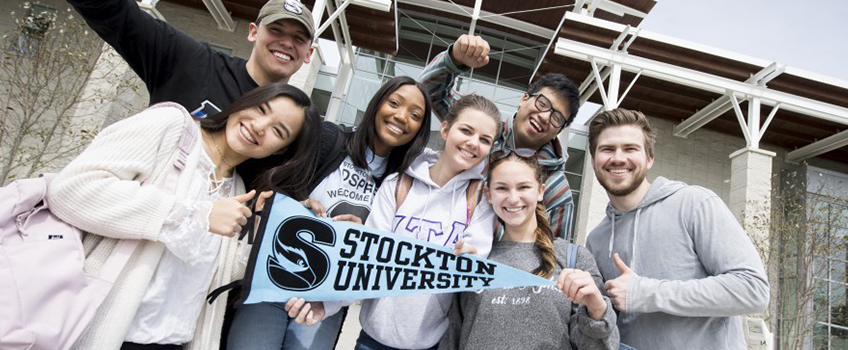 Galloway, N.J. – Stockton University is again among the top 10 Public Regional Universities in the North, ranking 9th according to the U.S. News and World Report 2019 "America's Best Colleges" ranking released today.
The university continues to improve its ranking from 14th among public universities in 2017 and 10th in 2018. The university is also ranked 35th among the 187 public and private universities in the North region, an improvement from its ranking of 51st in 2017 and 41st in 2018.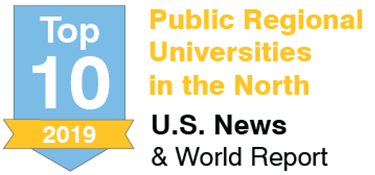 Stockton was also included in the U.S. News and World Report listing of 55 "A+ Schools for B Students" in the North.
The university ranks 17th overall in the North and 6th among public universities in the "2019 Best Colleges for Veterans" listing.
One factor in Stockton's improvement is the increase in its actual graduation rate as compared with its predicted graduation rate based on student demographics. Stockton's graduation rate of 73 percent is 15 percentage points higher than its predicted rate of 58 percent.
Stockton President Harvey Kesselman called Stockton's continuing improvement impressive.
"The graduation rate is a really important factor because it shows that our students are succeeding beyond expectations," Kesselman said. "It's not enough just to get into college. We must also do all we can to make sure our students graduate."
Kesselman credited efforts by faculty and staff to provide ongoing support for students through such programs as CARE (Coordinated Actions to Retain and Educate), the Sankofa Stockton Retention Initiative for minority male students, the Tutoring Centers and Counseling Services.
"The staff and mentors who participate in these programs are truly dedicated to our students and it shows in their results," Kesselman said.
Stockton was also selected as one of 225 academically outstanding colleges for the Northeast zone in the 2019 "Best Regional College" listing by The Princeton Review.
The university is among 968 universities in the national 2019 Wall Street Journal/Times Higher Education US College Rankings.
Money Magazine included Stockton among 727 colleges nationally in its "Best Colleges for Your Money" listing.
# # #
Contact:
Diane D'Amico
Director of News and Media Relations
Galloway, N.J. 08205
Diane.D'Amico@stockton.edu
609-652-4593
609-412-8069
stockton.edu/media