Retail, Hospitality and Tourism Talent Network Gets $275,000 Grant
Galloway, NJ _ The New Jersey Retail, Hospitality & Tourism Talent Network or, RHTTN South, at Stockton University has received a $275,000 grant from the state Department of Labor and Workforce Development to continue its work.
The local RHTTN works with area businesses to develop solutions to their workforce challenges securing resources to recruit hire and retain employees in nine counties in the southern part of the state. In 2015, more than half of all private employment in Atlantic and Cape May counties was in leisure, hospitality and retail trades.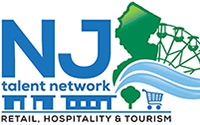 The network helps train and retain workers, and offers training in skills needed for hospitality and retail jobs, including customer service and technology training. Staff will do on-site visits and hosts meetings at various locations throughout the communities the network serves.
"Innovations, online platforms and mergers within this marketplace are revolutionizing the way consumers dine, shop and travel," Center Director Stacy Forman said. "Merchandising convenience, value and authenticity are leading this transformation. The need for increased knowledge and skill is accelerating at a fast pace, driven by the competition inherent in a global economy. We need to re-tool our current workforce and prepare a new workforce to meet these challenges for continued growth of South Jersey's economy."
The next meeting of the Coastal Targeted Industry Partnership, which covers Atlantic, Cape May, and Cumberland counties, will be held from 10:30-11:30 a.m. March 28 at the Atlantic County Library, Galloway Branch.
The next WebEx meeting for the Delaware River Targeted Industry Partnership in Retail, which includes Burlington, Camden, Gloucester and Salem counties, will be held from 10:30 a.m. to 11:30 a.m. Feb. 14. An in-person meeting will be held at 10:30 a.m. April 19 at the Burlington County Library, Evesham location.
The meetings help businesses identify and discuss issues facing their industries and develop strategies to meet workforce needs and close skill gaps in the hospitality, retail and tourism sectors.
For more information on the local Talent Network's services contact Director Stacy Forman at 609 626-3456 or email RHTSouth@stockton.edu.
# # #
Contact:
Diane D'Amico
Director of News and Media Relations
Galloway, N.J. 08205
Diane.D'Amico@stockton.edu
609-652-4593
stockton.edu/media