"South Jersey Business with Joe Molineaux" debuts on Stockton Channel.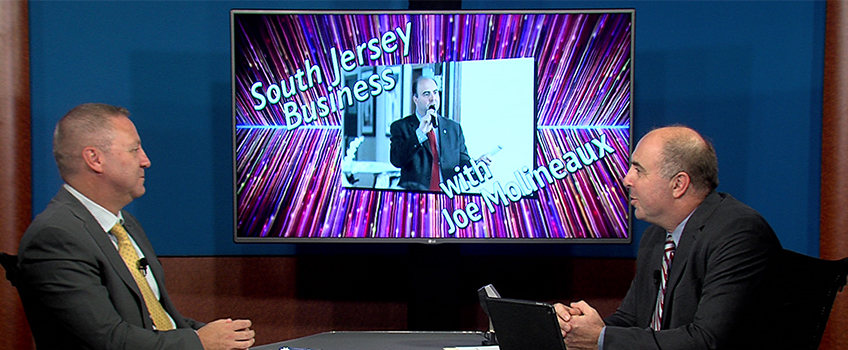 Galloway, N.J. - A new weekly business show, "South Jersey Business with Joe Molineaux" will debut at in May on the Stockton Channel.
The new program will address business, entrepreneurship, business development and regional economic development in an educational and entertaining format. The program includes interviews with key business owners, entrepreneurs and those connected to the business community.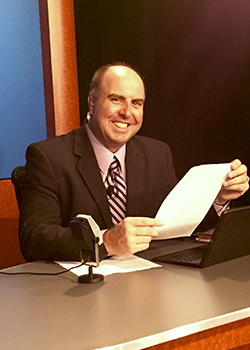 The program will air at 6 p.m. Tuesdays and Thursdays, beginning May 1. The first guests will be Eric Reich, president of founder of Reich Asset Management, Dean Randazzo, co-owner of the Jersey Devil Surf and Mike Charlton, founder and creator of Atlantic City Your Way.
"Over the past number of years, a regional business program like this has played over and over again in my mind," Molineaux said "The opportunity to work with Stockton University to make this dream a reality is exciting and full of potential. The fact that we have the students involved in nearly every facet of the program is something that makes doing this weekly program that much more special."
Each show will also include:
Helping the Community: A discussion with a guest on how they can give back to their communities through their business or other efforts.
Stockton Community Connection: A discussion with a guest on ho Stockton has had an impact on their life and business.
The M4 Big Money Question: Guests will discuss Molineaux's four main focuses in business - management, marketing, money and media – and how they implement those elements in their businesses.
Q&A: Molineaux responds to a question about business, providing feedback, solutions and guidance.
The Business Drill: Business tips and strategies framed around a theme relevant to the primary guest of that show.
A lifelong resident of South Jersey, Molineaux was the Director of The Small Business Development Center at Stockton University from 2003 to 2015. Each year the SBDC at Stockton counseled approximately 500 existing and aspiring business owners as well as trained on average 1,000 individuals at events and seminars. In 2009, Joe was recognized by the National Association of Small Business Development Centers as New Jersey's State Star.
In 2015 he left to begin his own consulting business, Biz Mx. Molineaux will also write a business column with Shore Local Magazine to coincide with the launch of the television show. For over a decade, he has hosted a weekly radio program, M4 Small Biz Radio on WLFR 91.7 FM and webcast live at www.wlfr.fm.
Joe Molineaux can be reached by e-mail at SJBizJoeMx@gmail.com and can also be followed on Facebook, Linkedin, Instagram and Twitter at @sjbizjoemx.
# # #
Contact:
Diane D'Amico
Director of News and Media Relations
Galloway, N.J. 08205
Diane.D'Amico@stockton.edu
609-652-4593
stockton.edu/media