Stockton Completes Sale of Seaview Hotel and Golf Club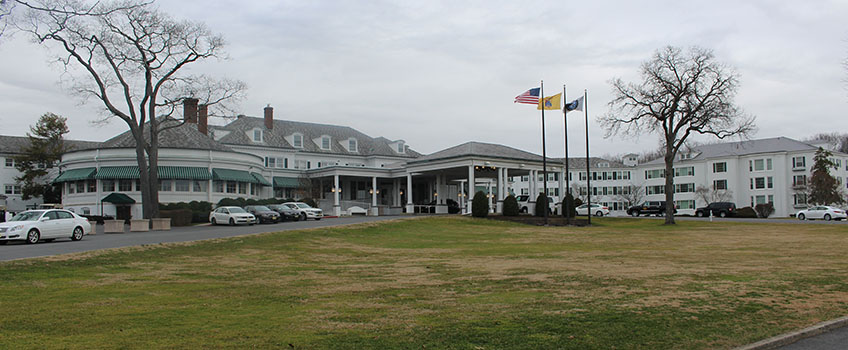 Galloway, N.J. _ Stockton University has completed the sale of Stockton Seaview Hotel & Golf Club to KDG Capital LLC of Florida for $21,070,000.
The sale was completed on July 31, 2018.
"We are proud to have owned this iconic property and confident that the new owners appreciate the history of Seaview and will continue to improve it for future generations to enjoy," Stockton president Harvey Kesselman said.
The Stockton Board of Trustees approved the sale in April.
KDG partner Greg Ogle said the property would keep the name Seaview Hotel & Golf Club. The hotel would continue to be managed by Dolce Hotels and Resorts by Wyndham. Troon will continue to operate the two 18-hole golf courses.
"We are excited to be a part of this iconic resort's future and to contribute positively to the Galloway community," Ogle said.
Bob Nelson, the general manager at Seaview, said future plans include renovations of rooms and public spaces.
"We are grateful to Stockton University for elevating Seaview under the Dolce brand, and we'll continue to further enhance the hotel as a destination for travelers near and far," Nelson said.
Stockton purchased the 104-year-old property for $20 million in 2010 to address an immediate need for student housing to accommodate Stockton's growing enrollment. Construction of new student housing was too cost-prohibitive at the time.
The university invested $22 million in capital improvements to Seaview since 2010, and generated $28 million revenue from tuition, fees, room and board paid by students who lived there.
The beachfront housing for 533 students at the new Atlantic City campus, which opens in September, has eliminated the need for student housing at Seaview. The future of Stockton's hospitality program is also in Atlantic City, where students can get internships and hands-on experience at dozens of locations.
Seaview will continue to host the LPGA under the existing sponsorship agreement that extended the tournament to 2023. The University assigned the LPGA sponsorship agreement to the buyer.
# # #
Contact:
Diane D'Amico
Director of News and Media Relations
Galloway, N.J. 08205
Diane.D'Amico@stockton.edu
609-652-4593
stockton.edu/media