Stockton Joins Age-Friendly University Network
Galloway, N.J. – Stockton University has joined the Age-Friendly University Global Network, a consortium of higher education institutions which agree to support its 10 principles to becoming more age-friendly in programs and policies.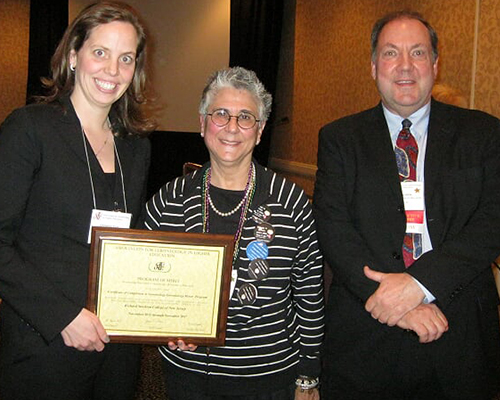 "Our analysis of the 10 AFU principles indicates their substantial fidelity with Stockton's mission, vision, and values to serve diverse students and adults of all ages and in our role as a major change-agent and anchor institution in our region," Stockton President Harvey Kesselman said in his endorsement of Stockton's application.
Stockton's participation was spearheaded by David Burdick, professor of Psychology, Gerontology and Sustainability and director of the Stockton Center on Successful Aging (SCOSA), Elizabeth Elmore, professor of Economics and Gerontology and director of the Stockton Center for Economic and Financial Literacy (both Fellows in and leaders of the Academy for Gerontology in Higher Education), and Christine Ferri, Ph.D., professor of Psychology and Gerontology, former coordinator of Gerontological Studies and current SCOSA faculty fellow. Burdick will serve as Stockton's AFU Liaison and SCOSA will develop strategies at its upcoming strategic planning retreat.
The Stockton Faculty Senate unanimously voted to endorse the membership in the AFU network, which is affiliated with the Academy for Gerontology in Higher Education. AGHE's mission is to advance gerontology and geriatrics education in academic institutions, and to provide leadership and support of gerontology and geriatrics education faculty and students.
AGHE will present three webinars for faculty on the Age-Friendly University Initiative on Jan. 9, Feb. 6 and March 1, 2019 in a project funded through the efforts of SCOSA director Burdick. More information about the global network, the webinars and the 10 principles is at aghe.org under "Resources."
# # #
Contact:
Diane D'Amico
Director of News and Media Relations
Galloway, N.J. 08205
Diane.D'Amico@stockton.edu
609-652-4593
609-412-8069
stockton.edu/media